Enjoy any these popular Asparagus Recipes as a new addition to any meal.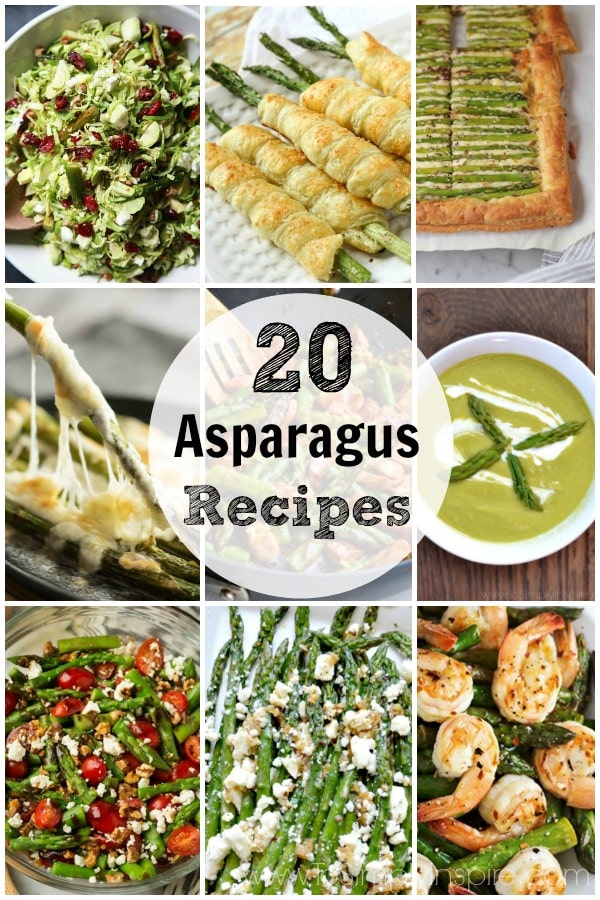 Asparagus is one by far one of my favorite vegetables. Most of the time the only way I prepare it is as part of these roasted vegetables because it's so darn easy to make a big batch of it to have for several days.
Below are several delicious asparagus recipes I spotted on Pinterest that jumped out at me to try.
Which one do you think you will make?
Crunchy Baked Asparagus from To Simply Inspire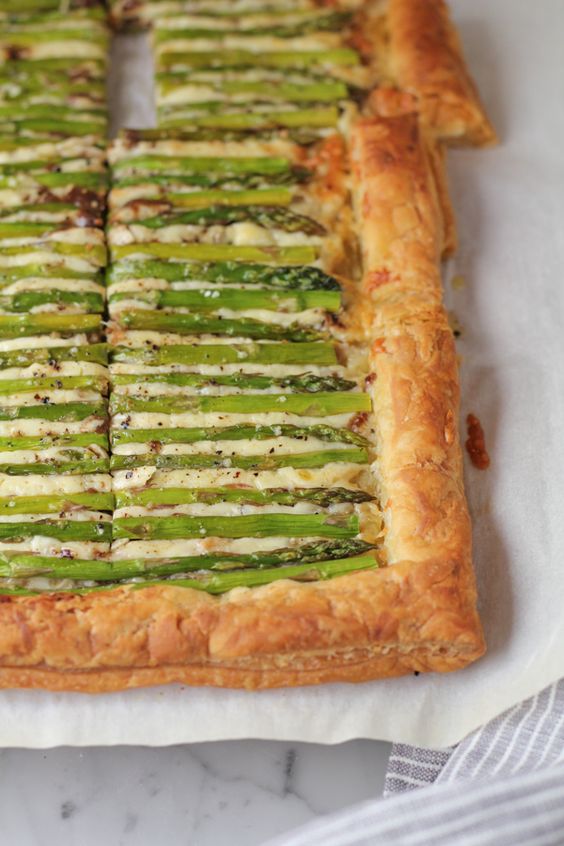 Asparagus Gruyere Tart from Hip Foodie Mom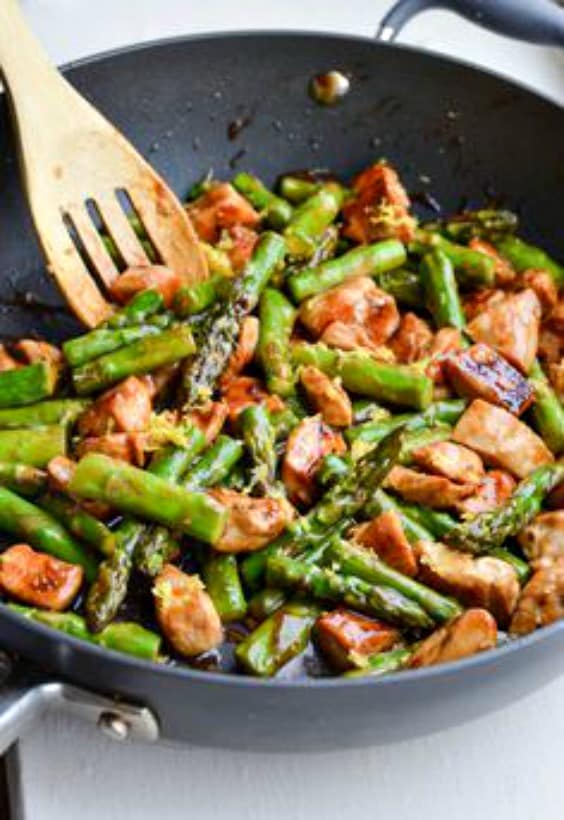 Lemony chicken stir fry with asparagus from Rachel Schultz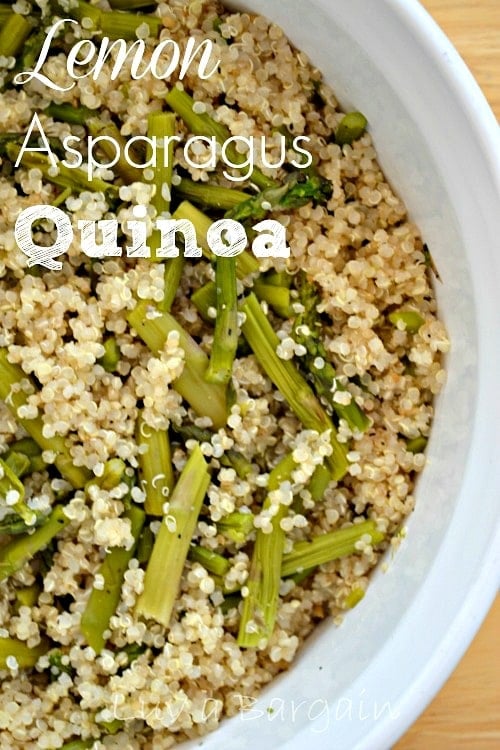 Lemon Asparagus Quinoa from To Simply Inspire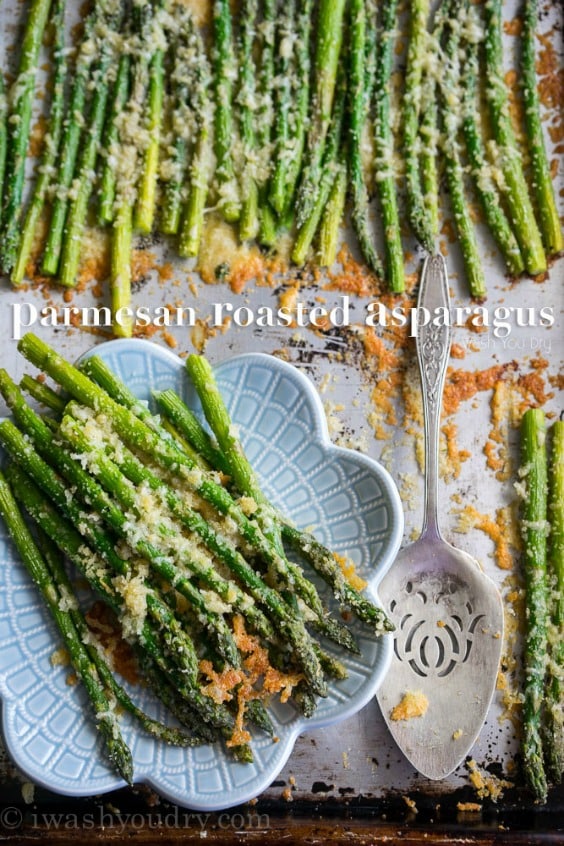 Parmesan Roasted Asparagus from I Wash..You Dry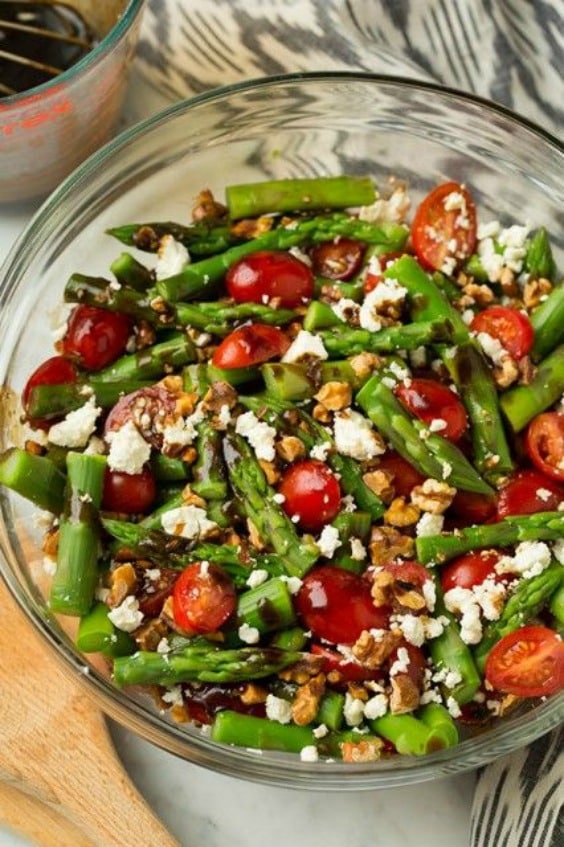 Asparagus, Tomato and Feta Salad with Balsamic Vinaigrette from Cooking Classy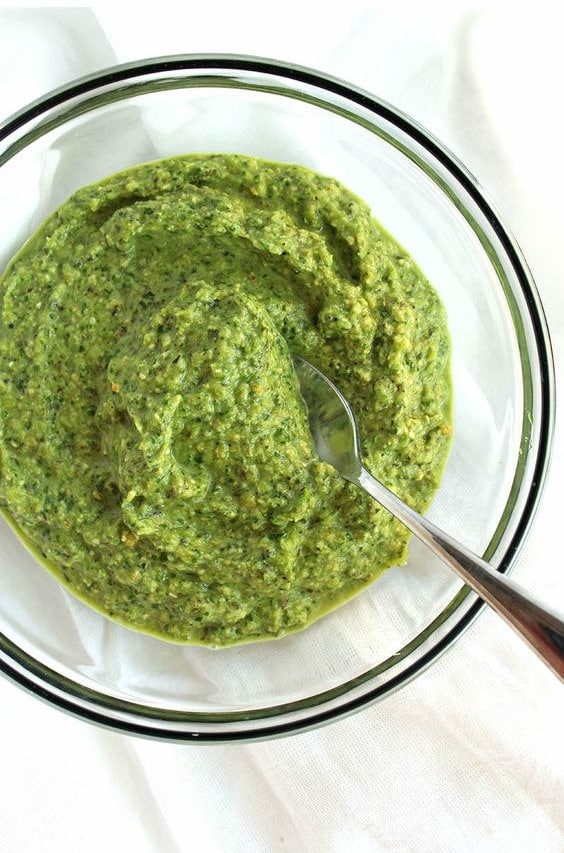 Asparagus Pesto from Slim Sanity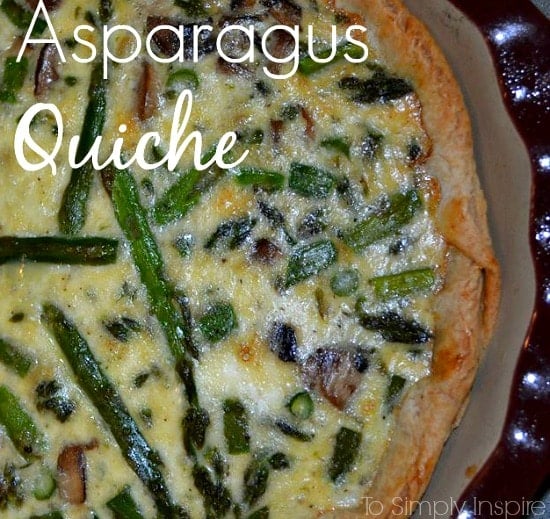 Asparagus Quiche from To Simply Inspire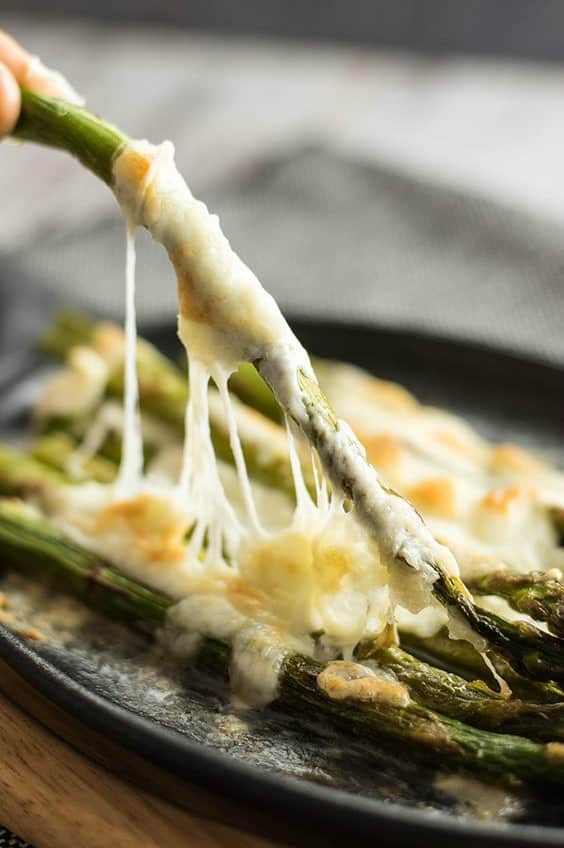 Roasted Asparagus with Mozzarella from Give Recipe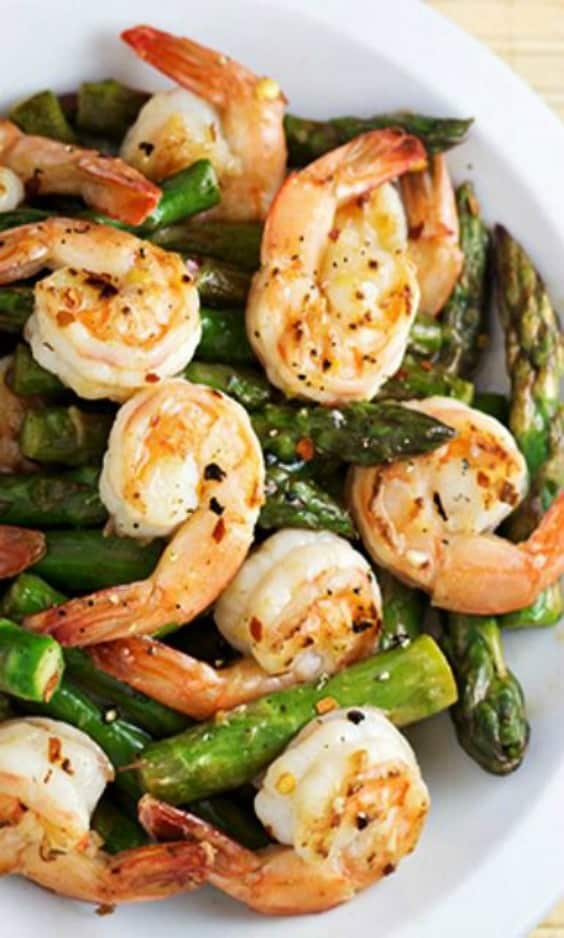 Shrimp and Asparagus Stir Fry with Lemon Sauce from Home Cooking Memories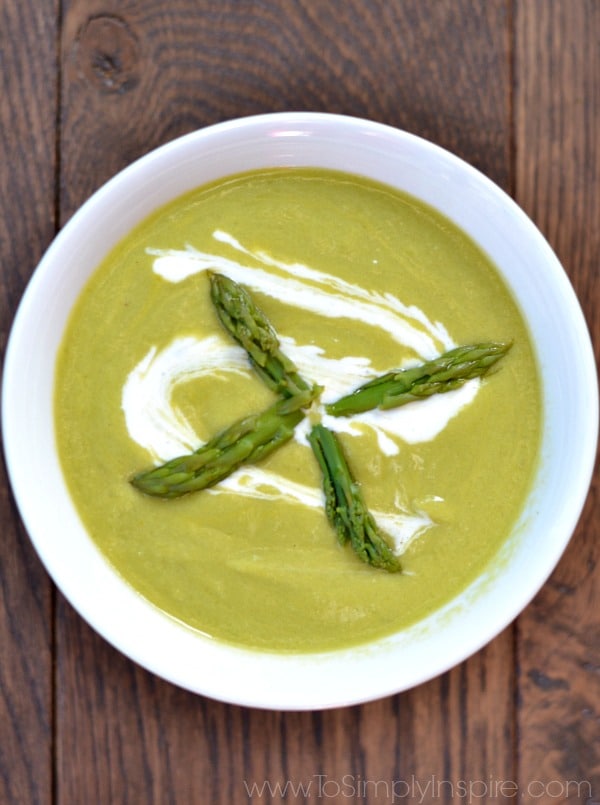 Creamy Asparagus Soup from To Simply Inspire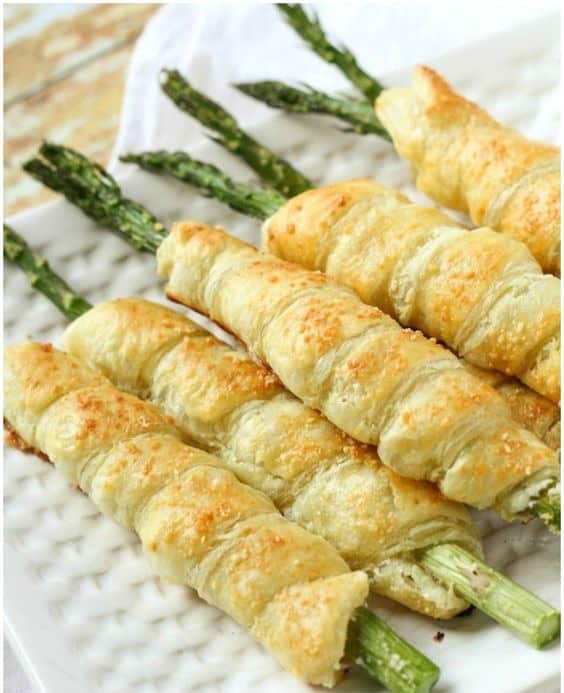 Cream Cheese and Parmesan Asparagus from Lil Luna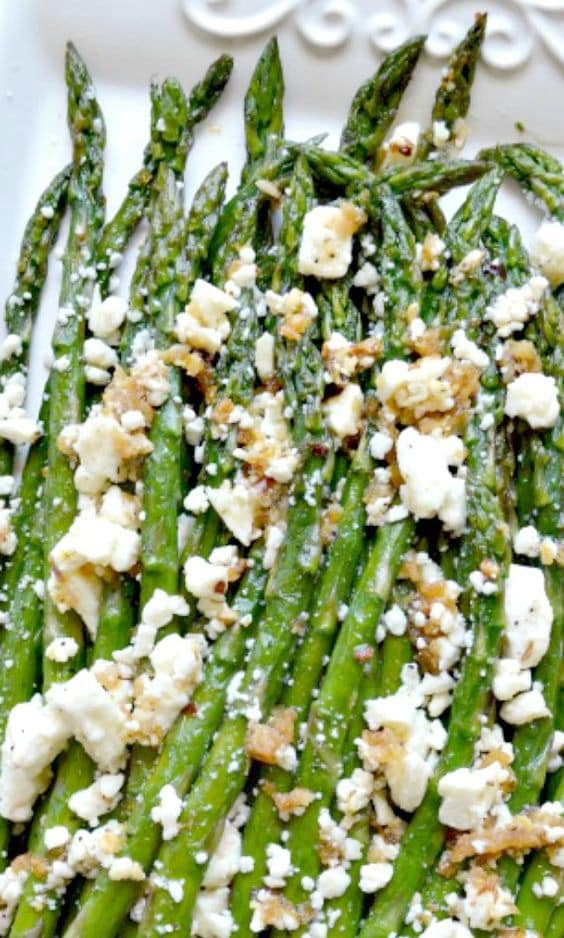 Roasted Garlic Asparagus with Feta from Gonna Want Seconds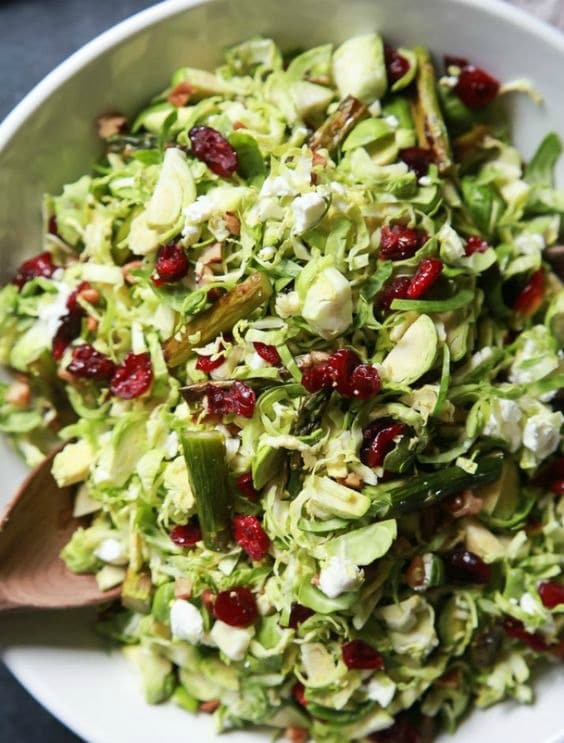 Asparagus & Brussel Sprout Salad with Honey Dijon Dressing from Joyful Healthy Eats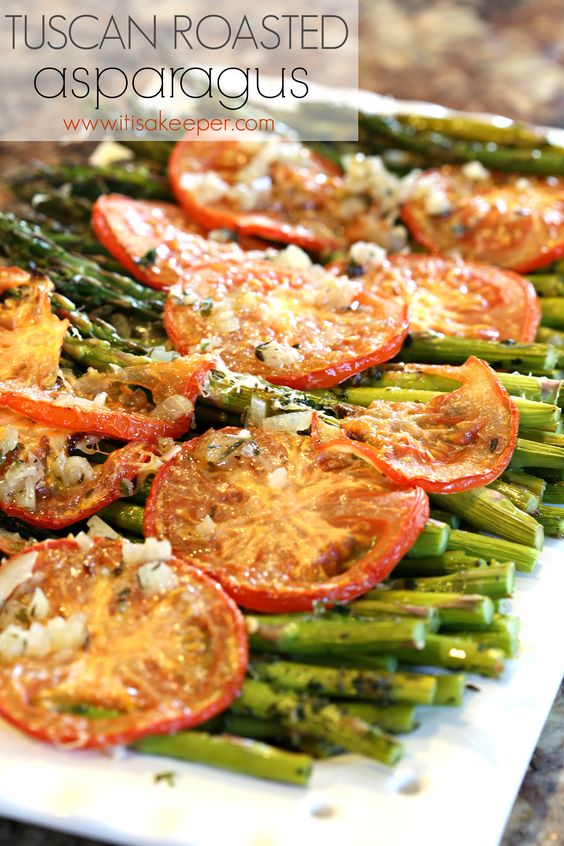 Tuscan Roasted Asparagus from It's a Keeper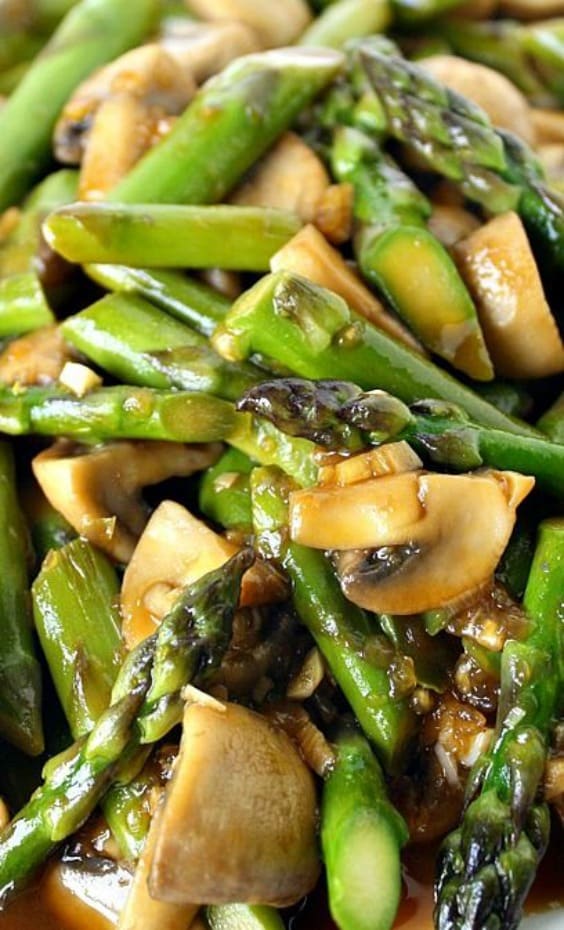 Asparagus and Mushroom Stir-Fry from The Garden Grazer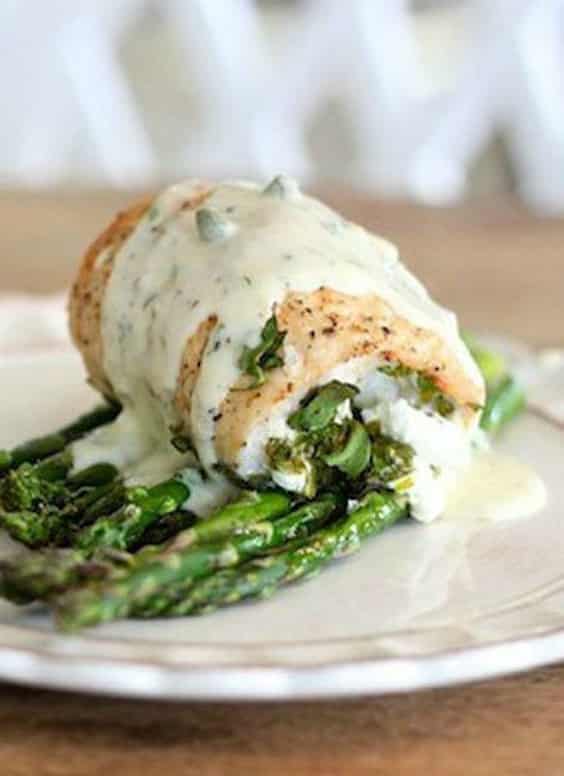 Spinach and Goat Cheese Stuffed Chicken Breasts with Roasted Asparagus from The Organic Kitchen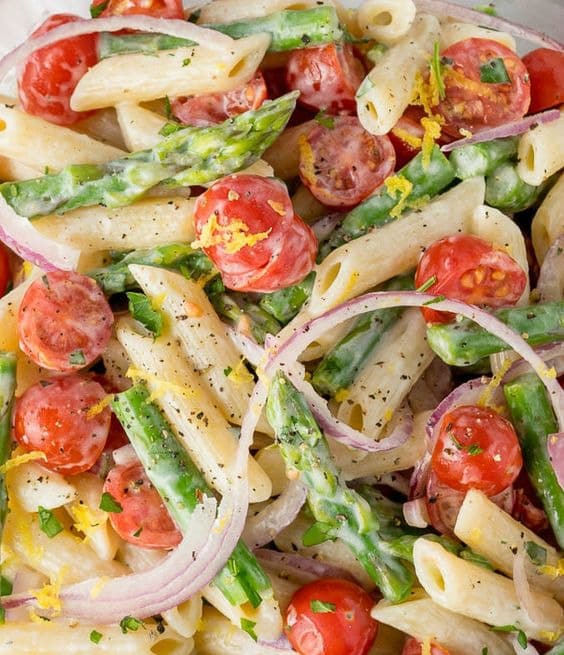 Asparagus Pasta Salad from from I Wash..You Dry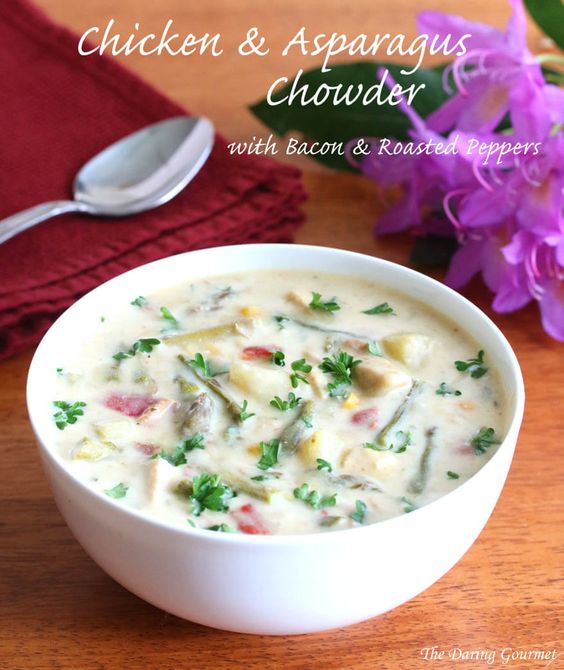 Chicken & Asparagus Chowder with Bacon & Roasted Peppers from Daring Gourmet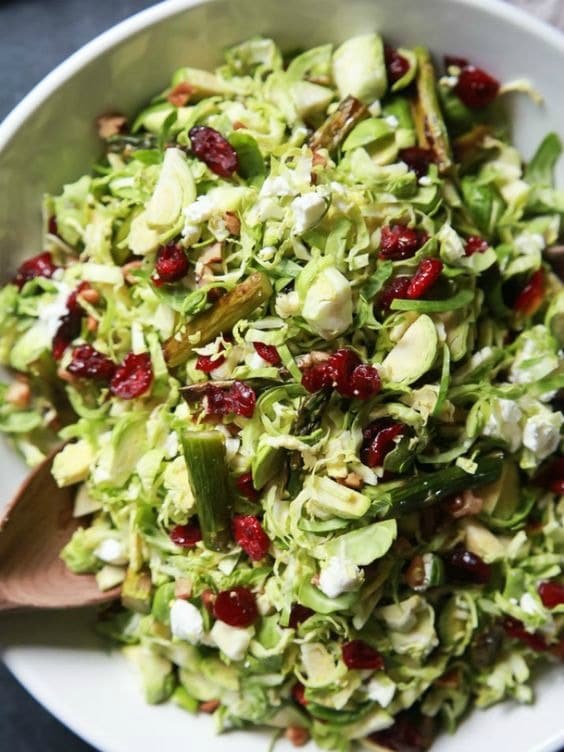 Asparagus Egg and Bacon Salad with Dijon Vinaigrette from Skinny Taste