Add to your kids Summer playing with any of these 20 Must Have Toys for Outdoor Fun.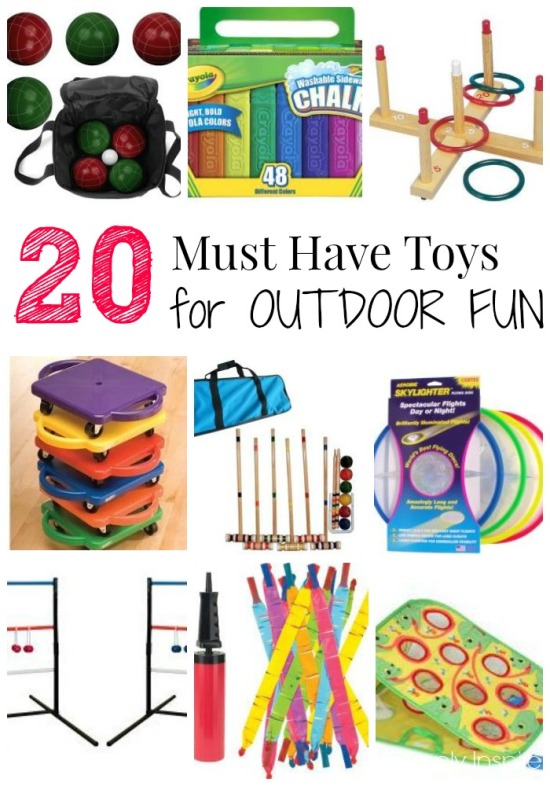 With the warmer weather finally here, we start spending so much of our time outdoors.  Over the years, we have had many outdoor toys that we absolutely love to keep the kids from getting bored.
We have some serious competitions too with some of these! Below are our picks of must-have toys for outdoor fun.  Which are your favorites?  Which ones do you need to add to your outdoor fun this year?