This is a sponsored post written by me on behalf of Ellio's Pizza for IZEA. All opinions are 100% mine.
Does anyone else have kids that always seem hungry during the day and after school? Can we see a show of hands please?
We homeschool our 11 year old daughter (almost 12 she keeps reminding me) and this girl is always hungry. Literally all.day.long. If she had it her way, I would be making her snacks constantly. But instead, I've given her many ideas and showed her how to make several, easy snacks for herself.
The favorite choice being Ellios Pizza!
I love Ellio's Pizza because it is extremely affordable ($2.99 for a box of 9 slices) and is so quick and easy for her to make in our toaster oven.
It actually makes her very independent when she cooks for herself. Teaching her early is a win-win for all. Be comfortable in the kitchen, my love.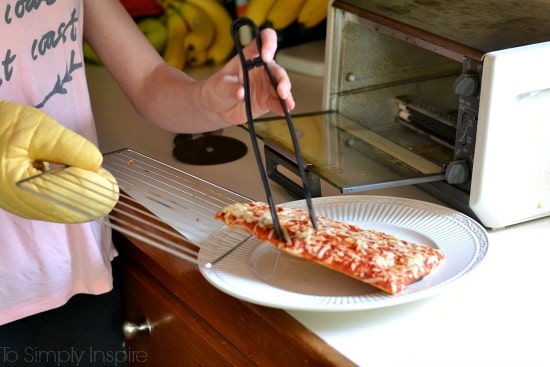 Plus the extra bonus that all Ellio's Products are made with real ingredients – like 100% real cheese and no artificial ingredients. You know how much I like that!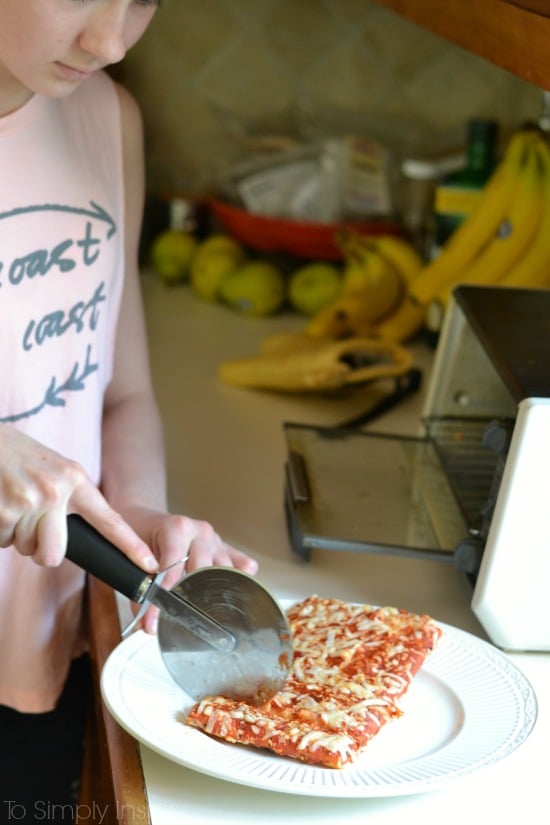 I actually ate my fair share of Ellio's Pizza when I was a growing up too. They have been around for over 50 years! It's pretty nostalgic to see my daughter making it for herself. Except for the fact that I was a latchkey kid who was home alone every day after school while my mom worked. I made my Ellio's and watched Gilligan's Island and The Brady Bunch waiting for my mother to get home at 5 o'clock. Boy, things have changed.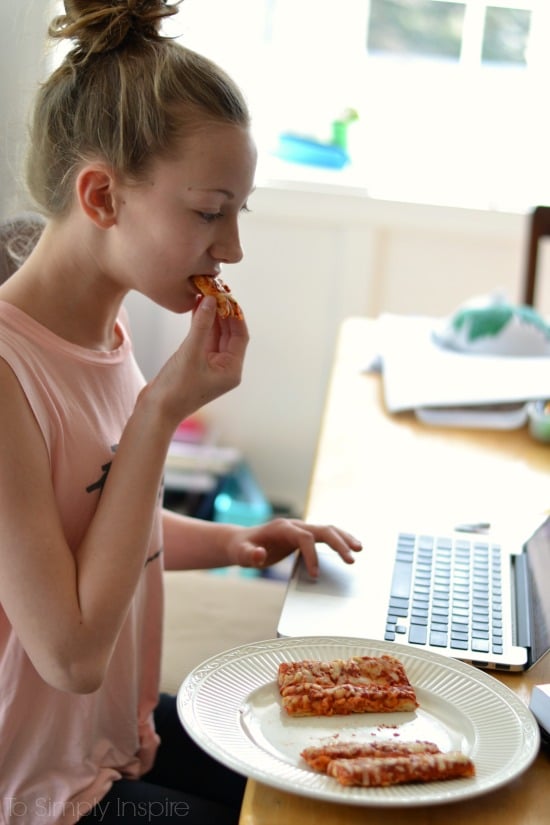 Now, go show your kids how to make their own Ellio's pizza too. Use this handy Ellio's Pizza Store Locator to see where to find it in your area.
Be sure to follow Ellio's on their social media for a lot more information:
Facebook- https://www.facebook.com/elliospizza
Tumblr – http://elliospizza.tumblr.com/
Twitter –  www.twitter.com/elliospizza