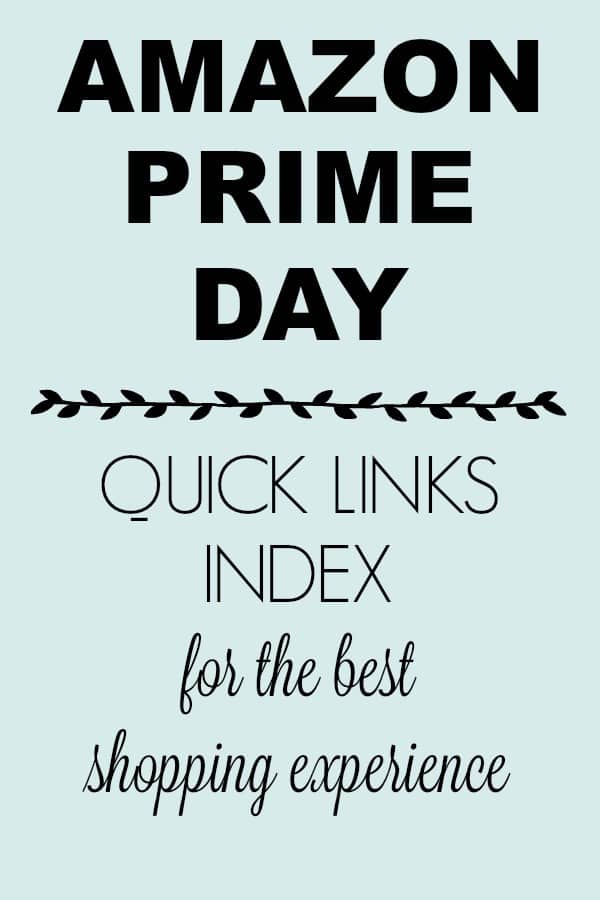 IT'S AMAZON PRIME DAY!! HAPPY BIRTHDAY AMAZON!
I'm sure you have seen or heard all the commercials, about the fabulous Amazon Prime Day that is happening through TONIGHT, July 17th!
This is THE PERFECT time to try out a Prime Membership with the 30 day free trial (if you don't happen to have one yet)! Sign up now and enjoy all the benefits of your new membership.
It's my all-time favorite way to shop! The 2 day FREE shipping pays for itself over and over again.
They will be having loads of lightning deals as often as every 10 minutes on toys, electronics, video games, lawn and garden, sports items, clothes, back to school items and so much more.
It is a fantastic time to think ahead for gifts you need to buy for Birthdays and even think way ahead to a little Holiday shopping. You can print out my gift giving list to help organize your thoughts.
SHOPPING STRATEGY=> Add anything you want to your cart. LOAD IT UP! BEFORE Prime Day ends Tuesday night July 17th, go to your cart and eliminate what you have decided not to get and pay for the items you do want.
QUICK LINKS FOR AMAZON PRIME DAY SHOPPING
Here is a long list of Amazon categories to make your shopping easier.
***FREE 30 Day TRIAL Membership to Amazon Prime – Cancel at any time!****
Amazon Basics – up to 20% OFF …over 500,000 5-Star reviews