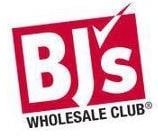 If you have been wanting to try out BJ's Wholesale Club and you live in in the following states: CT, DE, FL, GA, MA, MD, ME, NH, NJ, NY, PA, RI, and VA, you can grab a 60 Day Trial Membership to activate anytime by July 5, 2015.
Did you know that BJ's is the only wholesale club that accepts manufacturer's coupons as well as their own coupons?
When purchasing a multi-pack of items at BJ's, which is a set of items that could be sold individually (each item has a barcode) shrink-wrapped and sold together, shoppers can combine one BJ's-issued coupon with manufacturers' coupons. However, you cannot exceed the actual retail price in the total value of coupons.
o Examples of a multipack include a three-pack of toothpaste, two-pack of salad dressing or a three-pack of taco kits.
· Members may also use one BJ's coupon and one manufacturer's coupon on a single item.
· In terms of manufacturer's coupons that are 'buy one, get one free' BJ's will honor the coupon for items in stock as long as BJ's price does not exceed the maximum value stated on the coupon. If the manufacturer's coupon does not state the maximum value then BJ's cannot honor the coupon.
Where to Find Coupons:
·       BJ's offers coupons at the front of every club. These coupons are updated twice a month for all Members to use. Additionally, BJ's has their own coupons available on their website at http://www.bjs.com/coupons/
·       BJ's mails out a quarterly publication called the BJ's Journal to a majority of its Members, which contains coupons only redeemable at BJ's.
·       BJ's offers in-club instant savings on tons of items every day. This means no printing or clipping, but more savings.
·       BJ's accepts online manufacturers' coupons.