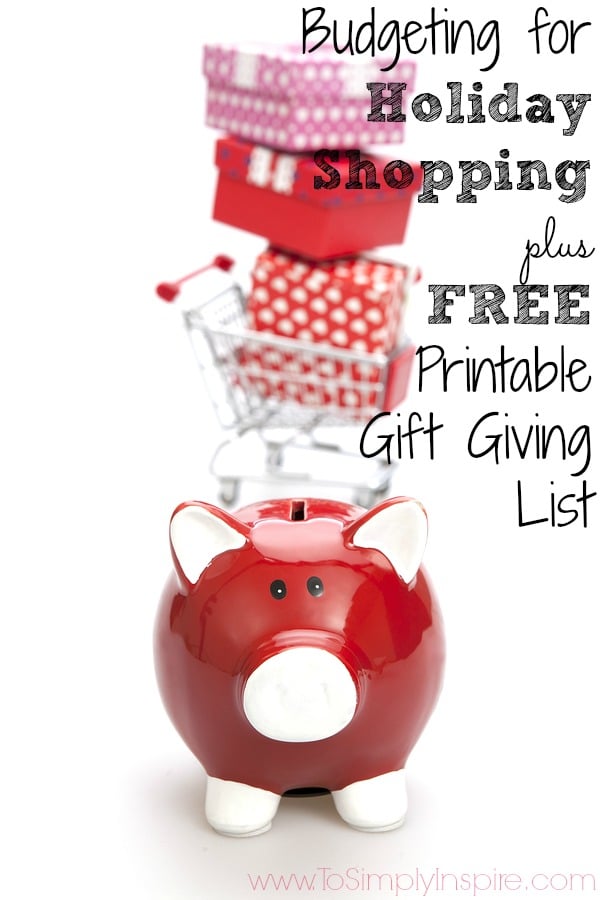 As the Holidays fast approach us, I wanted to take a moment (as I do every year) to talk about "Budgeting" for the Holiday Shopping that we are quickly facing!!
As of today November 14th, there are ONLY 40 DAYS until Christmas AND Hanukkah!!
Important things to remember when budgeting for holiday shopping:
1. Set a Budget and Make a List
Most importantly, I want to remind you how important it is to be a savvy, prepared shopper. And that starts with a "Budget" AND a "List" of all of those who you will be buying for this Holiday season.
I have made a printable gift giving list for you to print and carry with you.
Remember, budgeting for your shopping is the best and easiest way to NOT spend too much!! Make sure that as you purchase any item, you have someone to cross off on your list. Don't feel compelled to take advantage of a sale or offer you find unless it can truly benefit you or someone you know.
2. Compare prices on Amazon
Amazon is by far my favorite shopping place! I have always found the same prices on Amazon that I see on many Black Friday deals.
3. Don't pay for shipping
Grab your EREE 30 Day Trial Membership to Amazon Prime and get the wonderful FREE 2 Day Shipping! I highly recommend it!
Below are my favorite categories to check regularly on Amazon:
4. Keep Gift Giving to a Minimum
Remember, you don't have to overspend and go into debt to celebrate the real meaning of the Holidays. Choose to not exchange gifts with some family members. We started this tradition several years ago. The adults in our family do not exchange with each other. We give small gifts to the children, i.e. nieces and nephews. Doing this has taken a tremendous amount of pressure off of all of us. You could also choose to do a White Elephant gift exchange or an Ornament exchange for a fun and different idea.
5. Open a Christmas Saving Fund
Another idea for budgeting is to start a Christmas Shopping Fund and put away a little each week (even $10 or $15) to go toward your holiday shopping.
It may not pay for this 2016 season but it's perfect to begin for next year. Have $10 – $20 automatically transferred each week to a separate savings account. Just pick any amount of money that you likely won't miss and you will feel great next year when it's time to start thinking of shopping with over $500 or more already put away.
Be sure to put it in your purse and fill in as you purchase gifts.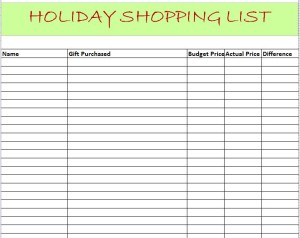 Do you have any tips that you use for budgeting for holiday shopping??