This simple Chicken and Kale Salad is packed with superfoods kale, green cabbage, broccoli, brussel sprouts, pumpkin seeds and more! It a perfect healthy meal!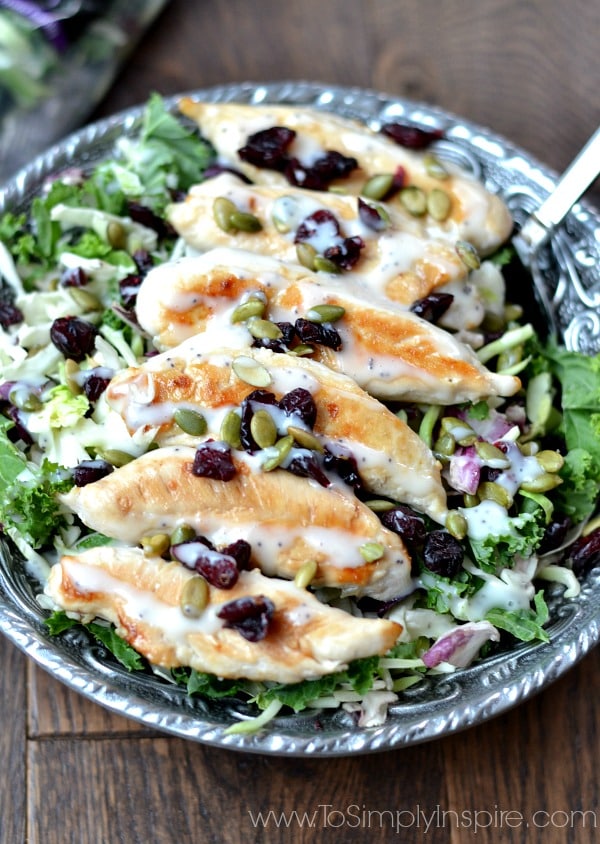 You all probably know by now my love of eating clean.  I try to be really good with planning ahead with my food prepping and having a variety of roasted veggies ready to eat along with cooked chicken of some kind and a starch, like brown rice or sweet potatoes.
But I have to be honest, sometimes life is too busy,  my prepared foods disappear faster than I planned and we are scrambling to get a healthy meal together.
Well, that happened this past weekend. We were later than we thought coming home from our camping trip. And we were already hungry. Bad combination!
Instead of going out to dinner and spending more (and eating more than we wanted), we stopped by the store  and grabbed something quick to whip up.
I grabbed some of our favorite salad ingredients…..baby kale, brussel sprouts, cabbage, and broccoli.  (I already had pumpkin seeds and cranberries at home).   You can swap for sunflower seeds or almond slices if you'd like.
I simply sautéed the chicken in a pan with a little minced garlic and avocado oil. (you can use any oil you'd like).  Cook the chicken for about 4-5 minutes on each side or until juice run clear.
Then added it to the salad for a wonderful, healthy dinner that seriously hits the spot.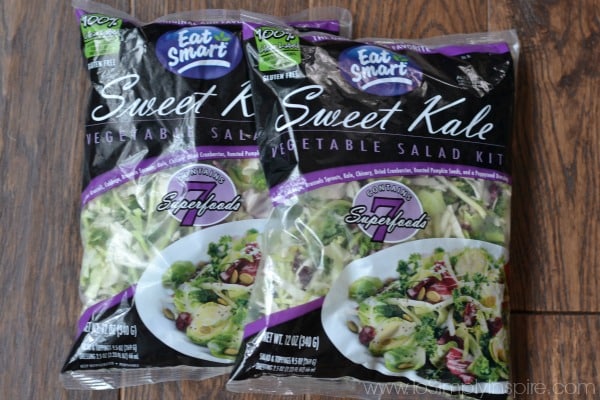 If you are even shorter on time, you can grab a couple of bags of these fabulous Eat Smart Sweet Kale Salad kits.  This salad kit is a wonderful blend of kale, green cabbage, broccoli, brussel sprouts, chicory, roasted pumpkin seeds and dried cranberries then finished with a poppy seed dressing.  Just mix it all up in a bowl.  Easy peasy!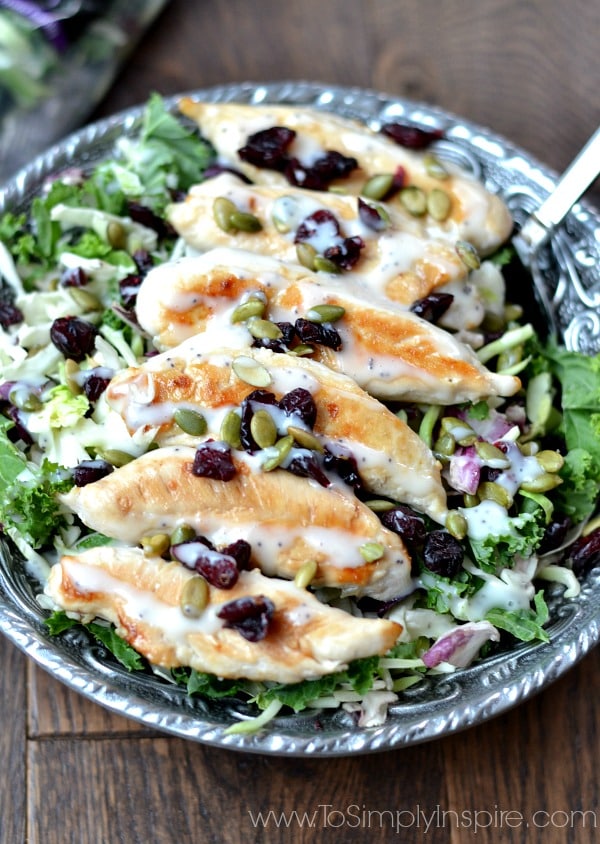 This post was sponsored by Eat Smart as part of an Influencer Activation for Influence Central and all opinions expressed in my post are my own.