Have you ever wondered how to clean a crock pot
that looks like mine?? I know! It's pretty gross.
This picture was taken after I had washed it with hot soapy water….several times. I have to admit I have left it looking like this for a long time. After scrubbing and scrubbing, I just gave up trying to get all the baked on stains off.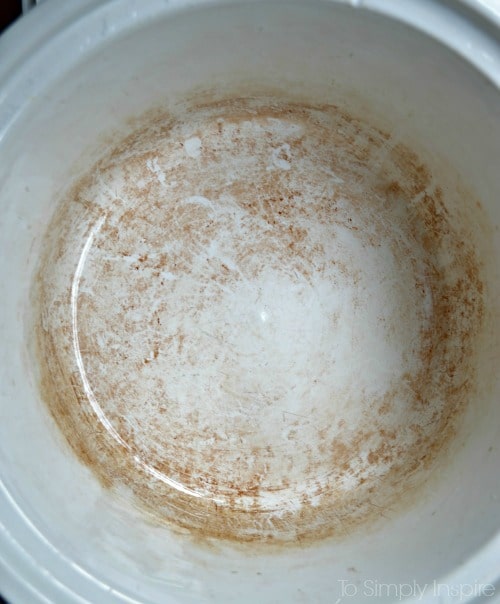 But the other day, after making another batch of Homemade Greek Yogurt, I decided it was time to try something else.
I grabbed my white vinegar and poured enough in to cover the stained area. Then I poured about ½ cup of baking soda into that. I love that volcanic reaction every time I see it.
Then, I let it sit for about 10 -15 minutes (you may need longer depending on the stain). After that I just scrubbed with a washcloth. I was thrilled that the baked on stains were coming off easily!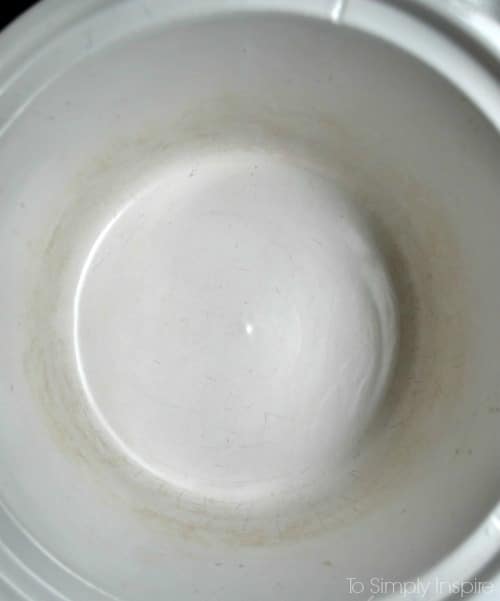 Much better than before huh? Not every single stain is completely gone but, by far, a much better look. 🙂