It's never too late to starting creating healthy habits. Challenge yourself to commit to a few that will positively affect your life.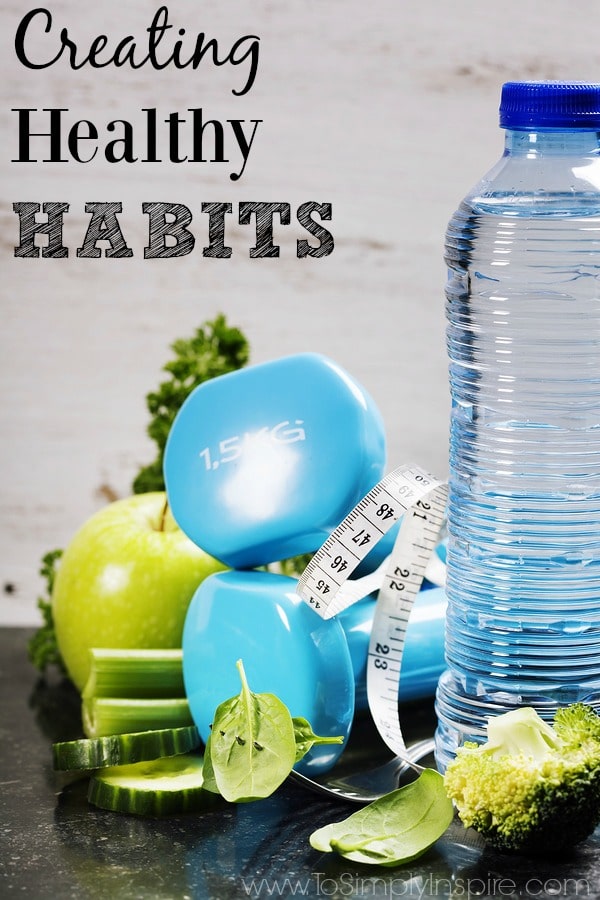 I want to talk about something near and dear to my heart. Something that I, like maybe some of you too, have struggled with at some time or another. Creating healthy habits.
I know those 3 little words can be intimidating sometimes. They make us take a hard look at ourselves and ask some tough questions "What am I doing to be the best me?", "Can I make better choices in what I eat or how much I exercise?" or "Do I take care of myself mentally, physically, nutritionally?"
Oh, how I have asked myself those questions…. many times in my life! I have not always made the best choices. I have been in pretty bad places at one time or another. Mentally, physically and nutritionally! Even all at one time.
But, I am a firm believer in it's never, ever too late to start, or re-start, creating new healthy habits in your life.
1. Commit to starting or changing a few things and go for it. Whether it be eating healthier, exercising more, drinking more water, taking vitamins and supplements, sleeping more, quitting smoking, praying more, being kind, or even just flossing daily. Just commit to starting one new healthy habit this month.
One area that I have promised myself to be better at is taking vitamins and other nutritional supplements. Even though I choose to eat clean and I have been exercising 6 days a week since October 2015, I have not always been consistent in taking my vitamins. So, one of my New Years Resolutions this year was to create a way for me to remember so that it would become a habit.
Nature Made's 30 Day Healthy Habit Builder Program is a wonderful place to help you learn and improve on any habit. You can even set up to challenge yourself and make it even more fun and give yourself a little accountability!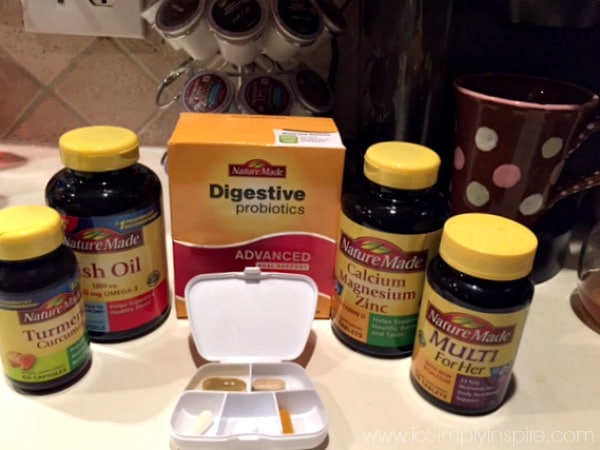 Create a reminder for yourself! I bought one of those cute little pill containers and, every morning as I'm making my coffee, I fill it with the vitamins and supplements I want to take each day . I keep it right there on the counter so I see them and remember to take them. (I like to space them out throughout the day at different meals.)
1. Multi-vitamin with D3
2. Fish Oil
3. Probiotic
4. Turmeric
5. Calcium, Magnesium & Zinc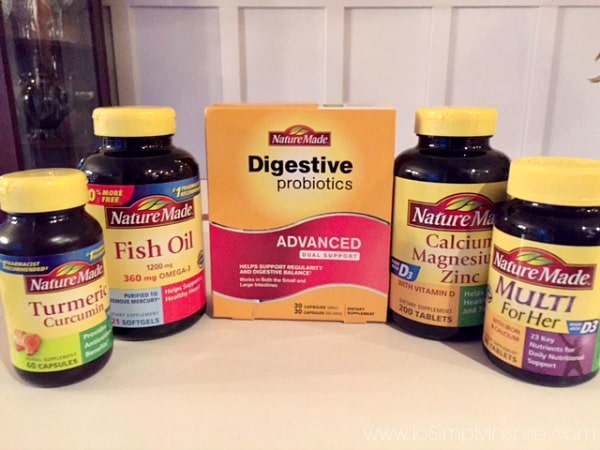 As you can see, I choose Nature Made products because they are the nation's #1 best-selling brand for quality vitamins, minerals and supplements. And I love shopping at Walmart for them since their prices are so great all the time. Look for those coupons to use too!
This post was sponsored by Nature Made® as a part of an Influencer Activation for Influence Central.