Make this easy DIY Holiday Shadowbox Frame for a cute little addition to your holiday decorations.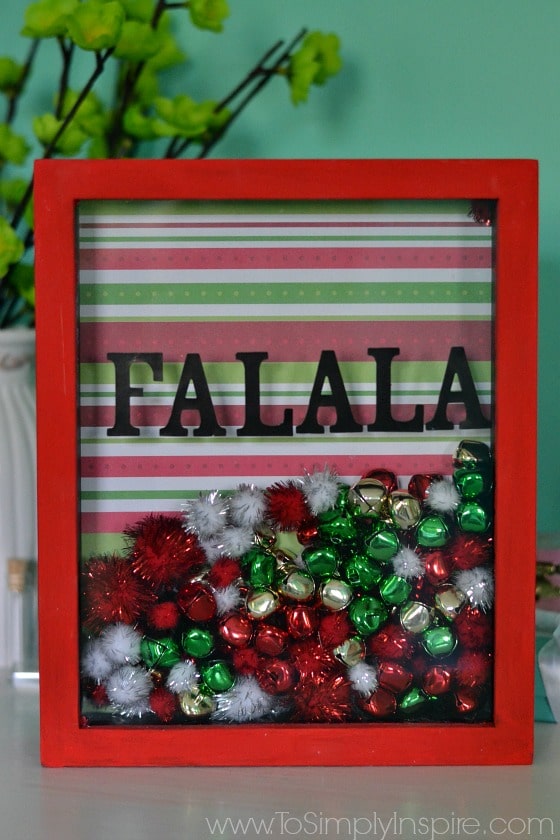 Little Miss has been begging since last week to start decorating for Christmas. We are going to visit family in NC for Thanksgiving week and won't be home until late the Sunday afterwards, which is the day we usually put up our Christmas tree and all the fun.
She started asking if we could put up everything up before we left on our vacation so that when we got home it would be all ready to enjoy.
I love her sweet spirit! She has already started listening to Christmas songs, playing songs on the piano that she has learned from you tube and singing. She asked if we could make a couple of new holiday decorations for her bedroom. Bless her!  I did cave a little bit. 🙂
We headed to Hobby Lobby to scope out a few ideas. Making this cute DIY holiday shadowbox frame was easy to make (and make her extra excited!)
She decided she wanted to put FA LA LA on her frame. Other ideas we pondered were HO HO HO, JINGLE ALL THE WAY, LET IT SNOW, MERRY CHRISTMAS, WINTER WONDERLAND.
You can choose many other things to go inside your shadowbox.  Small ball oranments, little presents, etc.  There are loads of ideas at Hobby Lobby and Michaels.
SUPPLIES NEEDED:
8 x 10 Shadowbox frame
Paint color choice (we chose red)
1 piece of holiday themed card stock or paper
Holiday colored bells
Holiday colored puff balls or small ball ornaments
Black adhesive letters
Modge podge or glue of choice
Painters tape
Sponge paint brush
INSTRUCTIONS
Take the back off of the shadowbox frame.
Tape along the edges of the glass front of the frame with painters tape.
Paint the entire frame your color of choice.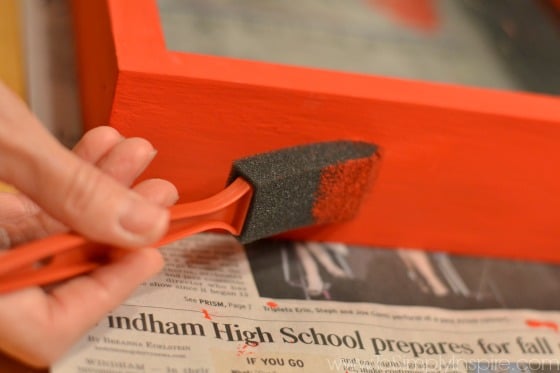 Allow to dry for 2-3 hours.
Lay the back of the frame on top of the white side of the holiday card stock paper and trace the outline of it.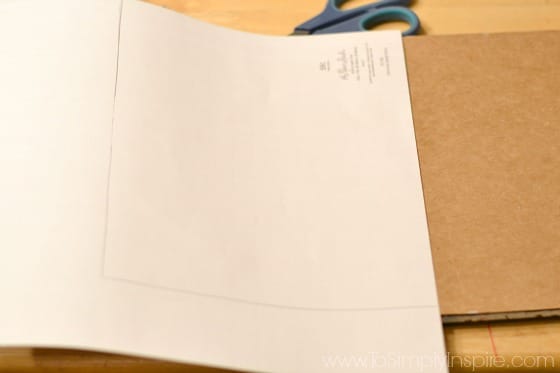 Then cut out that template.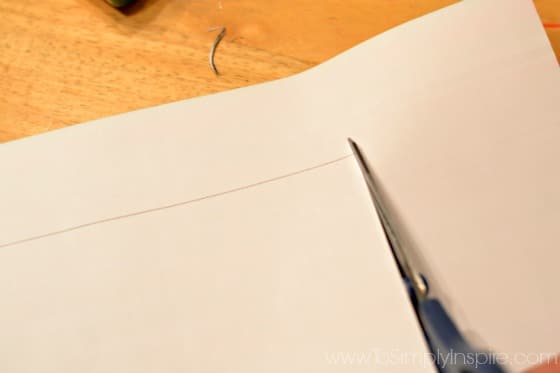 Spread modge lodge or glue along the outer edges of the paper.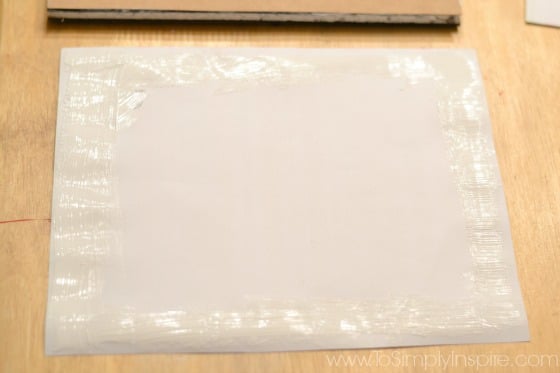 Place the glue side down on the inside of the frame back.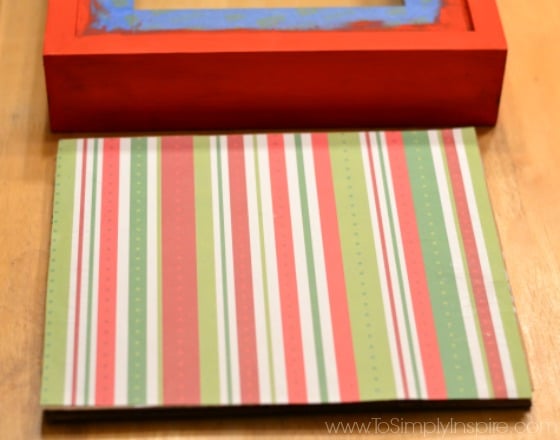 Remove the painters tape from the frame glass and scrape any paint along the edges of the frame.
Lay the frame glass side down and place the bells, puff balls, etc inside.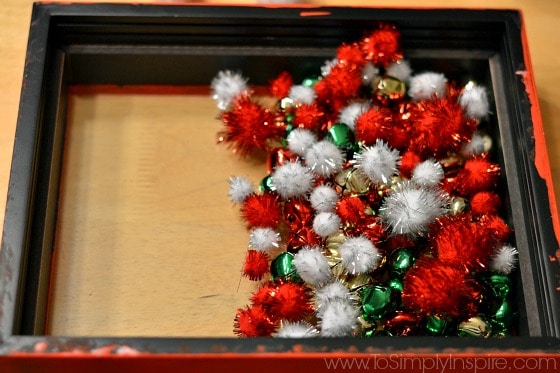 Then place the back into place. The holiday paper will be showing through the glass.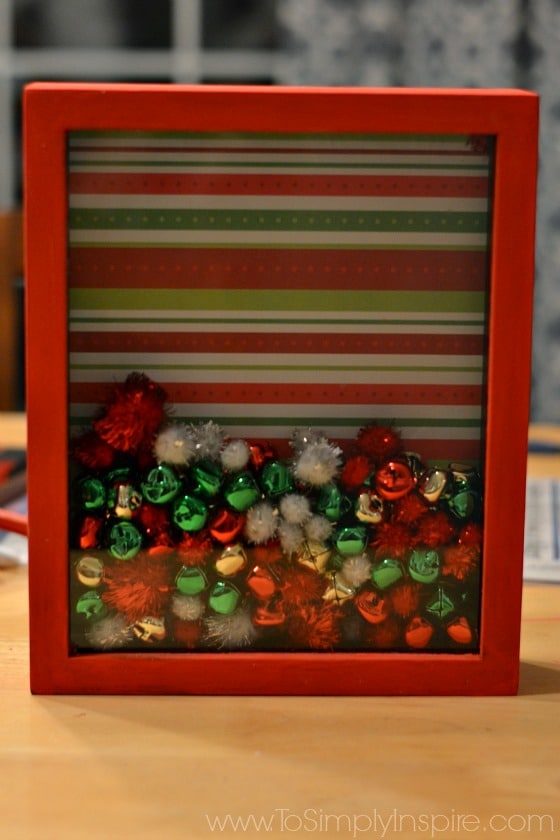 Place your vinyl letter saying along the center of the glass.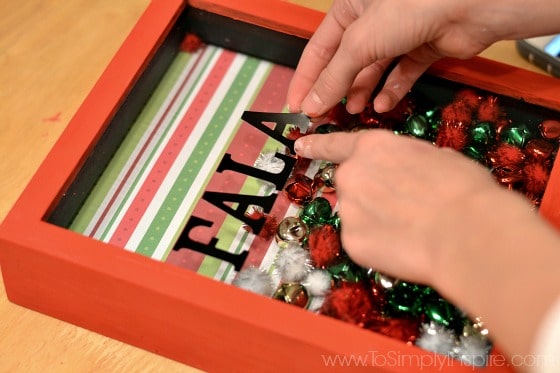 Voila!! A cute little addition to your holiday decorations!