I have been taking paid surveys for about 11 years now. It is such a easy way to earn extra money.  While it certainly will not make us rich, I love getting my extra checks and gift cards in the mail.
Sign up for these five free online paid surveys sites to earn extra money every month.
I recommend signing up for all 5 of the free online paid surveys companies below if this is something you are interested in.
Each company may only send a couple of surveys a month. It's quick to sign up so give it a try!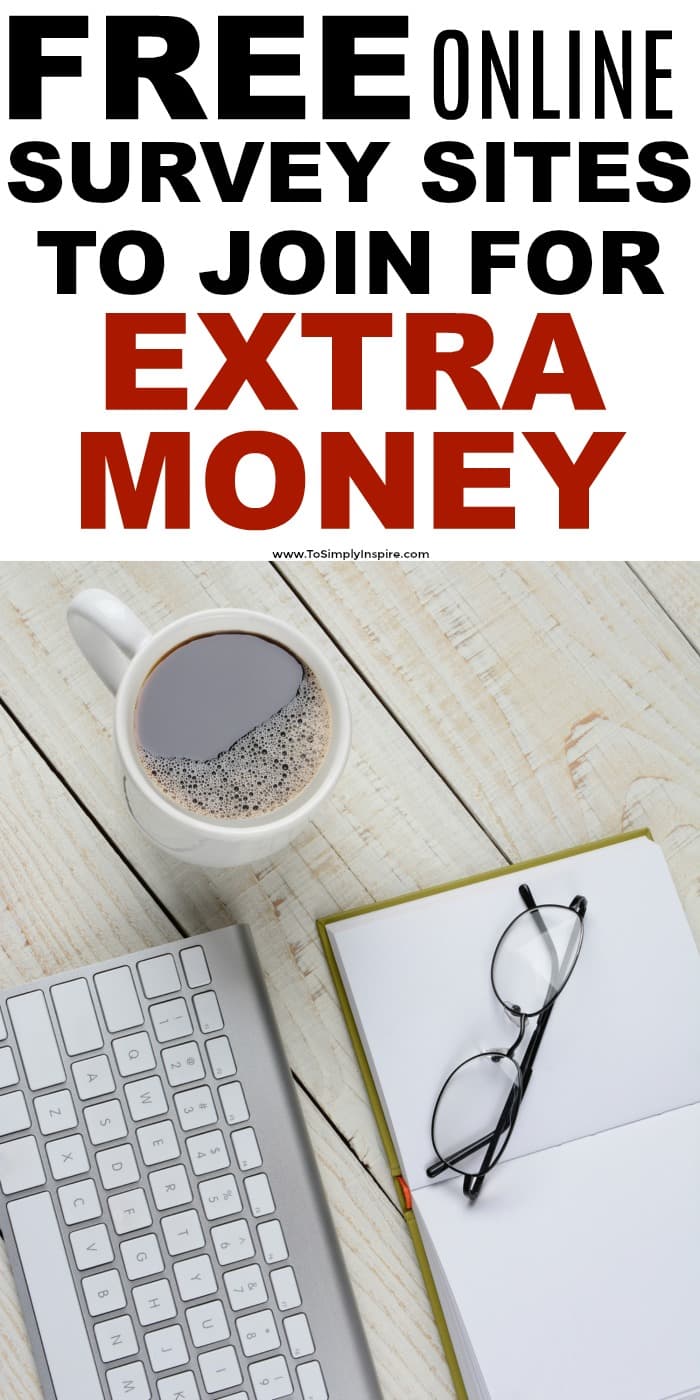 Here are five of my favorite survey sites to sign up for now. I have personally used each of these.
1. American Consumer Opinion
American Consumer Opinion is one free online survey company I highly recommend. They pay you for each survey you complete.
You can sign up for American Consumer Opinion® here
2. Vindale Research
Join Vindale Research and be among the finest minds in consumer research, share your unique opinion and get paid for it! Receive your earnings instantly via PayPal or by mailed check.
Also, by signing up through my link, you will receive $2.00 sign up bonus!
You can sign up for Vindale Research here.
3. Inbox Dollars
InboxDollars is an online rewards website will pay members to read e-mail, take surveys, play games, shop online, and more! They were featured on Good Morning America
Also, by signing up through my link, you will receive $5.00 sign up bonus!
You can sign up for Inbox Dollars here.
4. Pinecone Research
Pinecone Research is a company where you will get paid $3 per survey.  You will receive points for each completed survey. Points can be redeemed for cash or prizes. They also will occasionally send you a product to test too!
You can sign up for Pinecone Research here.
5. National Consumer Panel
National Consumer Panel Earn is a favorite where you earn points, which are redeemable for electronics, household items, jewelry, toy, gift cards, and more. (no landline required with this homescan signup)
Once you become an NCP panel member, all you have to do is scan and send them your household purchase information every week with a handheld scanner that they provide. For each week of the month NCP receives your purchase information, you will earn one entry into the Quarterly Sweepstakes where you can win a $500 Visa prepaid card as well.
You can sign up for National Consumer Panel here