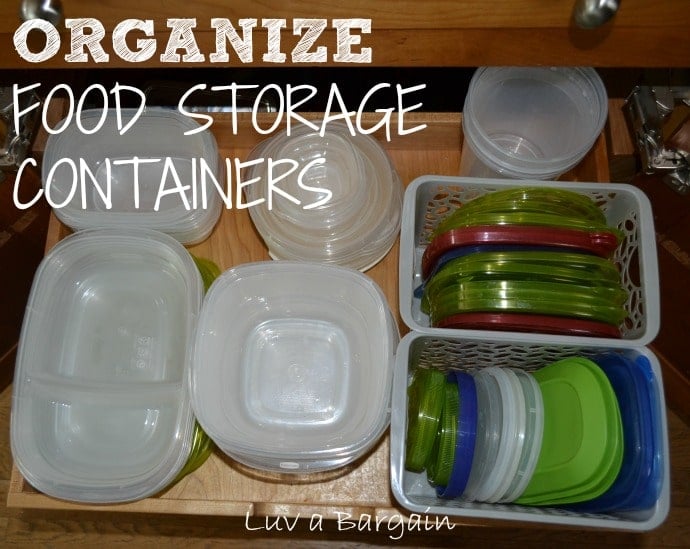 Back in November, I bought brand new sparkly clean Food Storage Containers. Does anyone else get as excited as I do about this? It feels so good to purge the oldies that have mysteriously lost their lids. I really don't get how this happens.
I organized my new containers and did like how pretty it looked, BUT every time I opened my cabinet and pulled out the drawer the lids would move all around end up getting messy. I was loosing my love quick each time I went to get one.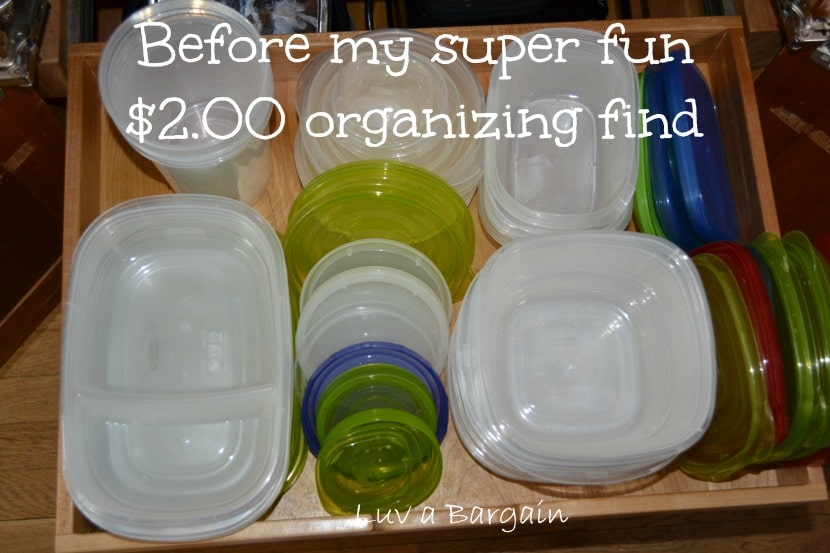 THEN….yesterday while perusing the Dollar Section at Target I spotted these little baskets and that light bulb went off! LID HOLDERS! Let's try it! For $1.00 each what the heck….. I grabbed 2.