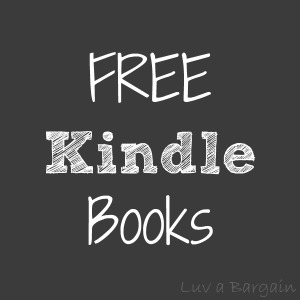 Here are a few FREE Kindle books available right now over on Amazon's 100 Top FREE Kindle eBooks list.
You can read Kindle books on your PC, Mac, iPhone, iPod, iPad, Blackberry, Android, or Windows 7 Phone .
Remember to also grab your FREE 30 Day Trial Membership to Amazon Prime
. As a member, you an borrow books from the Kindle Library for free too! Just another reason I love my Amazon Prime. 🙂

Download The Pursuit of Happiness: 21 Spiritual Rules to Success
for free (reg $17.99)

More or Less: Choosing a Lifestyle of Excessive Generosity

Confessions of a Transformed Heart – an Interactive eBook with Discussion Questions

Target Shopping Guide: How to Save Money at the Popular Big Box Store!