Free Printable Calendar July 2017
Happy July Friends!!  Did June fly by for you as fast as it did for me? Mother and niece visited us for 10 days and then a few days later I started my peak week for my next fitness competition, which was just this past Sunday.  With all of that, my posting here got completely off schedule.
But that is ok!  I am trying to remind myself that life sometimes gets in the way.  I loved spending those days with my mother.  We haven't spent that much time together in years!   My show caught up with me and I needed to focus on getting ready for my trip to NYC to compete in the WNBF Hercules Pro Masters.
I ended up coming in 4th in Pro Master's Bikini and 5th in Open Bikini Tall.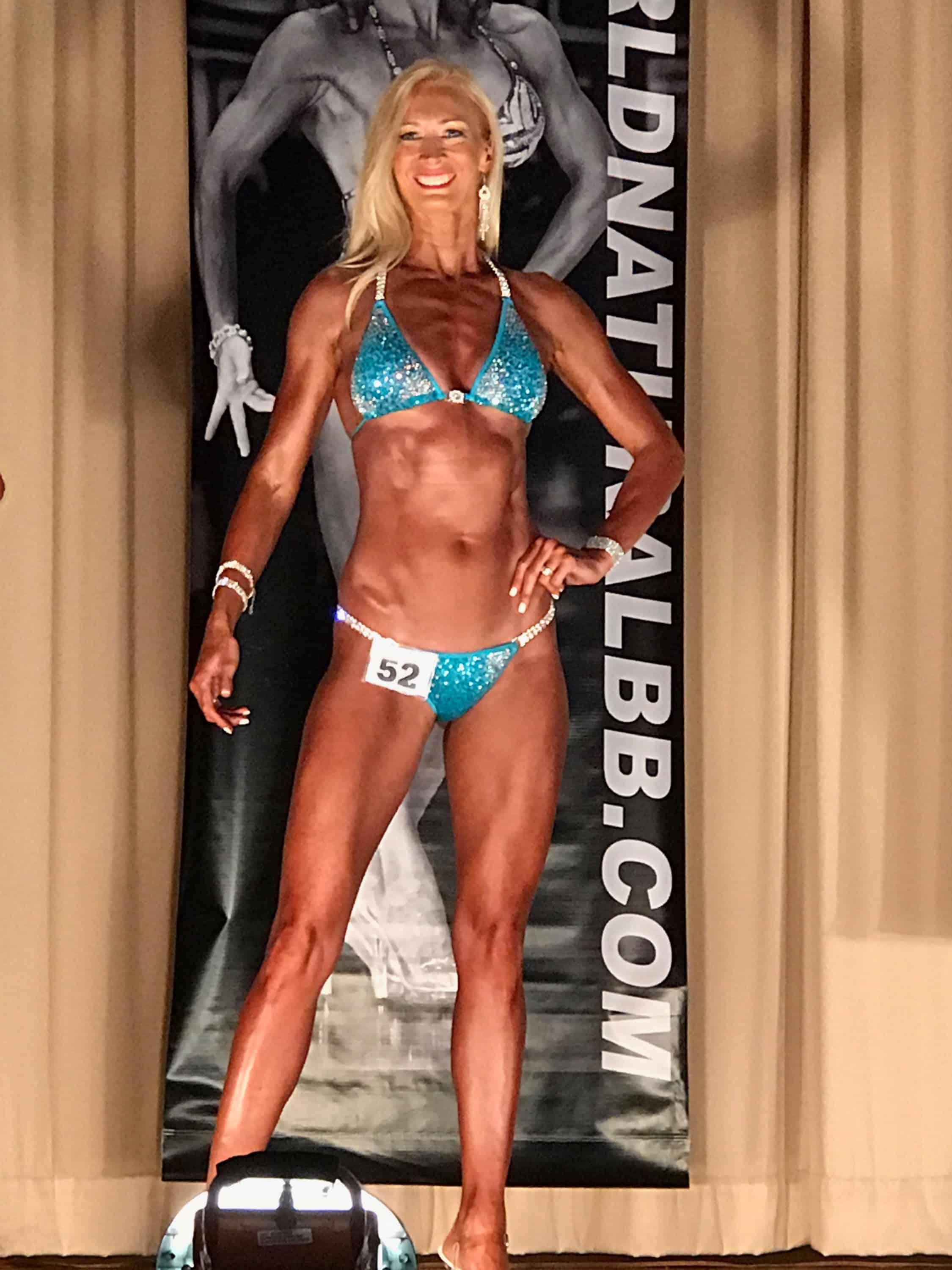 Anywhoo, I'm rambling a little.  On to your printable calendars!  These printable calendar are great to plan meals and blog posts for each month.  It is one of the best ways to help create a budget for your grocery shopping.
Feel free to use it too for anything you'd like! Cleaning schedules, kids activities, appointments etc. You can even print one for EACH category that you need and hang them on the refrigerator, bulletin board or any other convenient place. My daughter also loves them for her schedules too.
Just click on the calendar image below to get your free printable calendar for July 2017!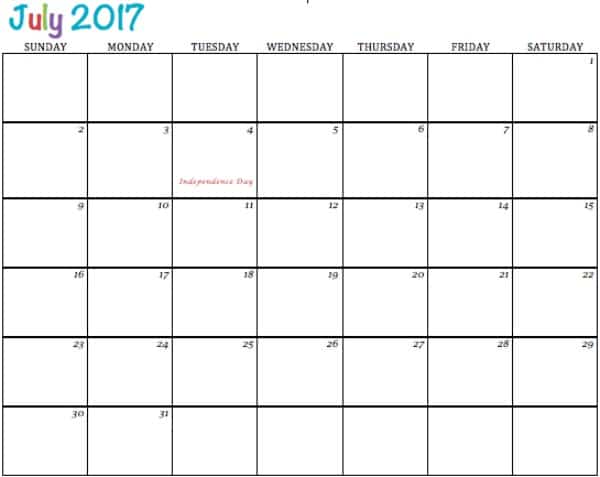 To add any special dates to the calendar before printing it, simply click on the calendar above to open the PDF version.
Then hover over the calendar anywhere with your cursor until the gray box pops up.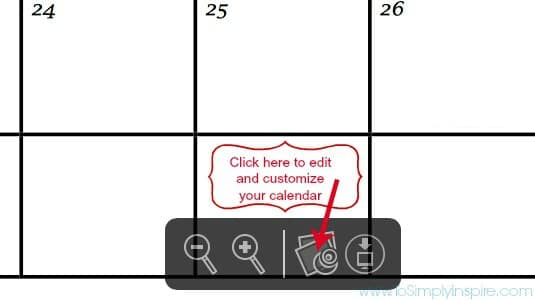 Then simply click on the 3rd little icon to open up the editable calendar.
What is your favorite thing to use your printable calendars for?