These Homemade Bath Bombs, aka Bath Fizzes, are easy to make for extra fun bath time for kids young and old.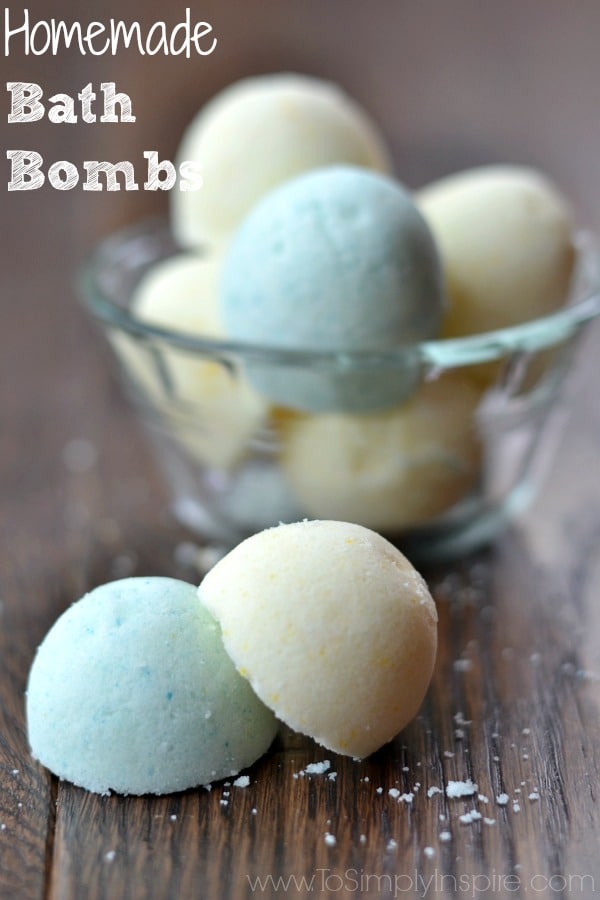 One of my daughter's favorite stores at the mall is Lush.  Have you ever been in there?  I love the concept of all the freshly made, natural toiletry items.  Their products are so nice.  But the price tags are a little steep for me personally.
One of the first things I treated my daughter too from there was a bath bomb.  They are tons of fizzy fun with extra special smell goods to add the goodness.
Since we now have our own stash of essential oils, we set out to make our own huge batch homemade bath bombs for a fraction of the price.
They work just as good and you certainly don't feel guilty tossing one in the tub at each bath time since they are so cheap to make.
Besides the essential oils, all you need is baking soda, corn starch, coconut oil, and citric acid (which I found in the canning section at Walmart).  You can also order it on Amazon too.
You can use any mold you could like. We actually used plastic Easter eggs for ours because they were abundant after last weekend.  You could also use mini muffin pans, ice cube trays, silicon molds, etc.
We decided to make Lemon and Tangerine scented bombs are first time.  We also added a couple of drops of food coloring to make them pretty.
Simply mix the dry ingredients together. Mix the oils separate.  Then blend them together with your hands, press it into your mold and let it dry.
Let the bath time fun begin!
INGREDIENTS
1 cup citric acid
1 cup baking soda
1/2 cup cornstarch
1/2 cup melted coconut oil
10-15 drops of essential oils
Silicone molds
Food coloring (optional)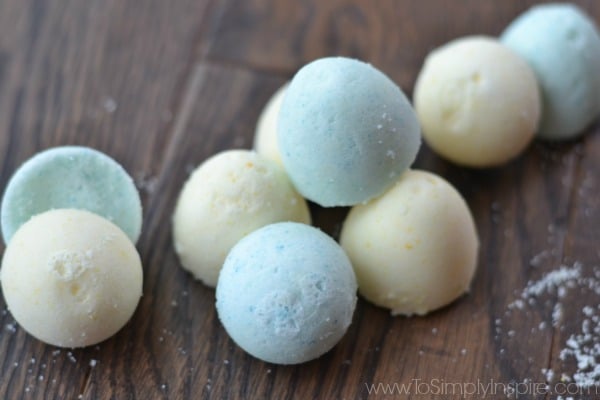 DIRECTIONS
In a bowl, mix the citric acid, baking soda, and cornstarch together and set aside.
Add a couple of drops of food coloring to these dry ingredients if you are using it.  (Using your hands works great for this)   Add more color to get to the intensity you'd like.  We kept it on the lighter pastel side.
In a separate bowl, combine the coconut oil  and essential oil(s).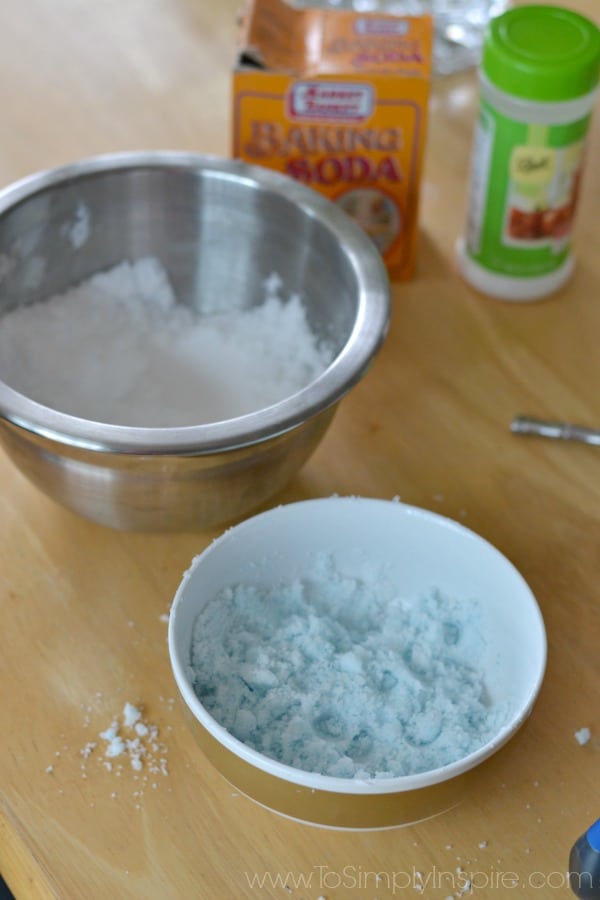 Very gradually, add the mixed oils to the dry ingredients. The slower the better so that it doesn't react with the citric acid.
Knead it all together until the ingredients start to clump together like damp sand.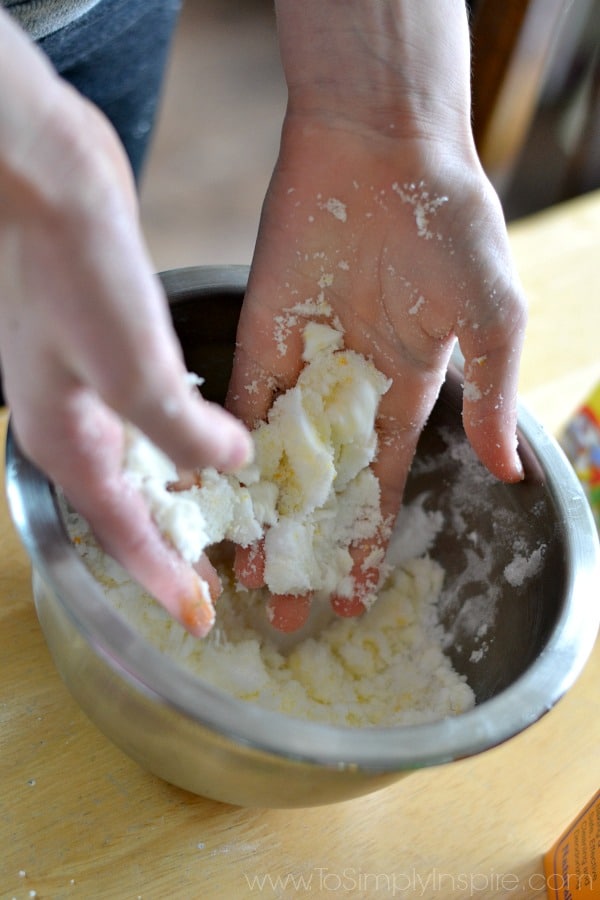 Scoop the mixture into your preferred mold and pack it down tight. (We used plastic Easter eggs)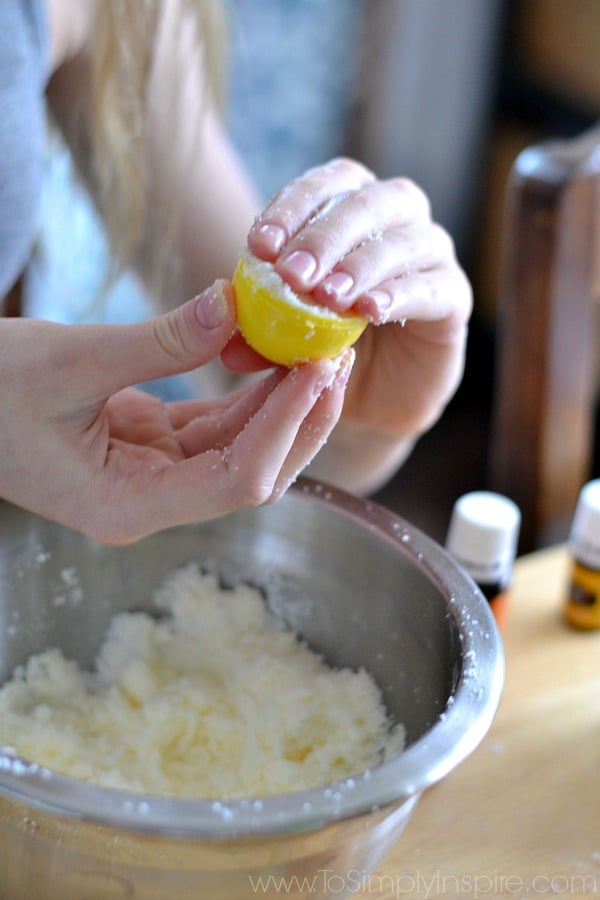 Let dry for at least 24 hours before using.