This Homemade Bug Spray will keep ticks, mosquitos, and other insects away so you can enjoy being outside without harmful chemicals.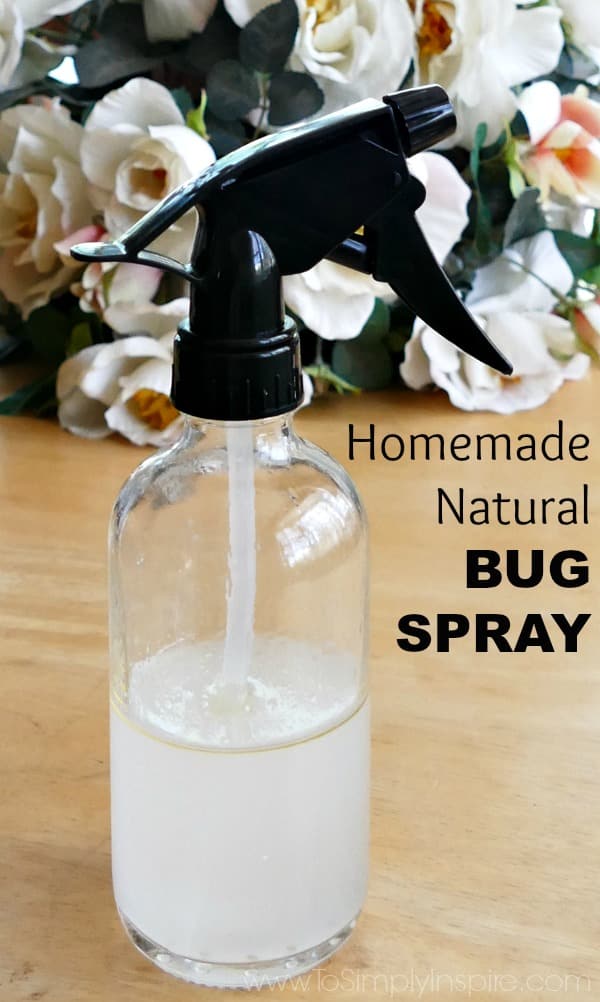 There is one thing I absolutely hate!  Ticks and mosquitos.  I realize they have their place in our ecosystem but I still absolutely despise them!  To make matters worse, we also happen to live in one of the nation's leaders of Lyme Disease and EEE.
We spend as much time as possible outside from April through the Fall. Hiking, camping, gardening, walking. Really anything that involves being outside.  It's a loonnng Winter and Spring (once it gets here), Summer and Fall are what we live for! It's the best time of year for all of New England.  But bug protection is a must for the worries that come along with it.
We have bought natural bug sprays for years, but since I started collecting my essential oils over the past year, I thought it was time to make my own homemade bug spray to use from now on.
To make your own bug spray, you'll just need a glass spray bottle, and a few simple ingredients.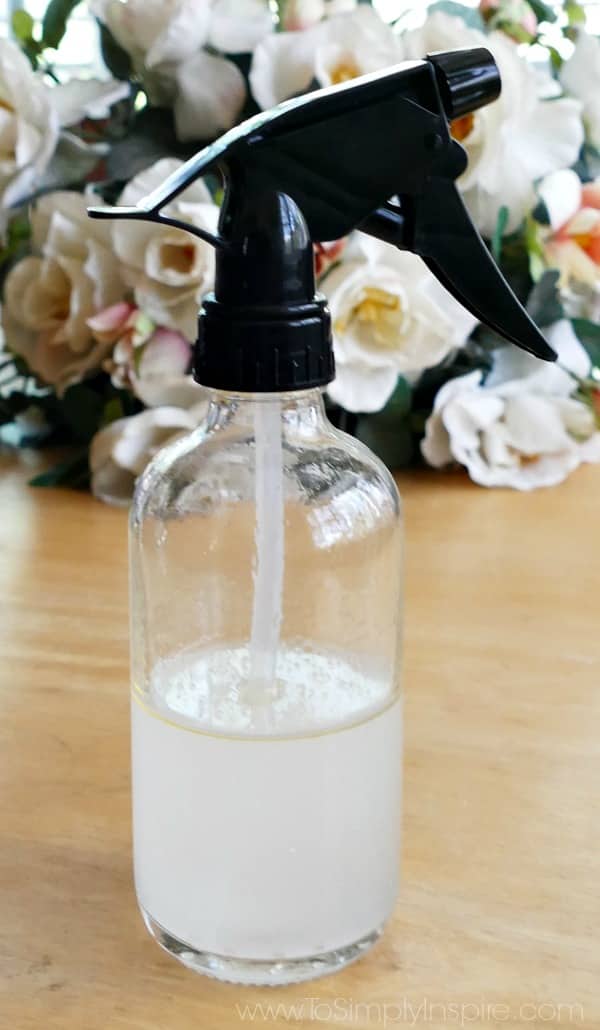 INGREDIENTS
1/3 cup boiled water, cooled (or distilled water)
1/4 cup witch hazel
Essential oils – choose 3 or 4 of any of the following: lemongrass, geranium, lavender, eucalyptus, citronella, rosemary,  peppermint, catnip, tea tree oil.  (I used the first 4 in mine)
DIRECTIONS:

Add the distilled water and witch hazel to the spray bottle.
Then add a total of 30 – 40 drops of essential oil
Shake well before each use.
Spray on clothes, shoes, socks.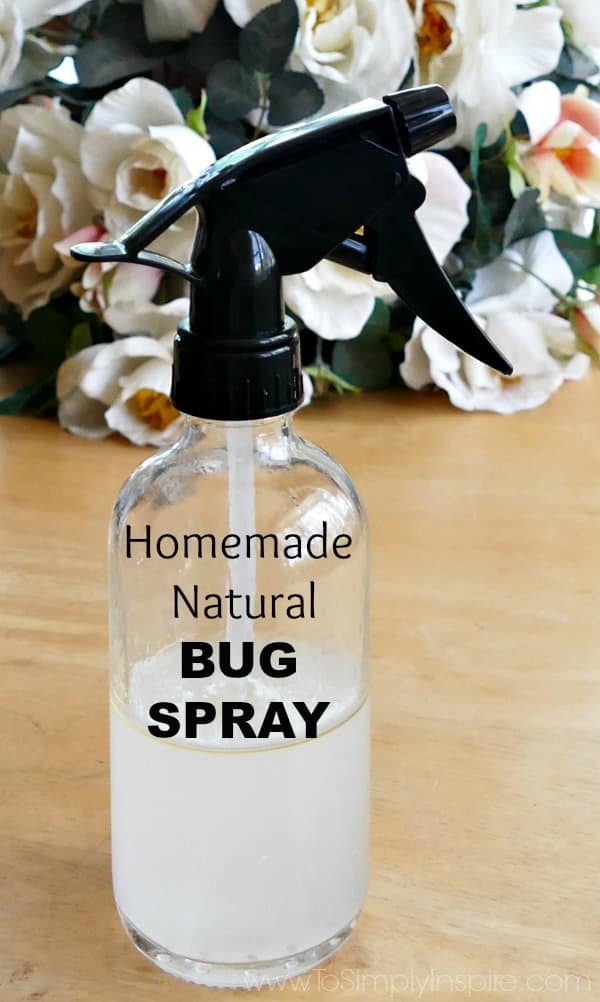 Homemade Natural Bug Spray
Ingredients
INGREDIENTS
⅓ cup boiled water, cooled (or distilled water)
¼ cup witch hazel
Essential oils - choose 3 or 4 of any of the following: lemongrass, geranium, lavender, eucalyptus, citronella, rosemary, peppermint, catnip, tea tree oil. (I used the first 4 in mine)
Directions
Add the distilled water and witch hazel to the spray bottle.
Then add a total of 30 - 40 drops of essential oil.
Shake well before each use.
Spray on clothes, shoes, socks
Try these other popular homemade items too: