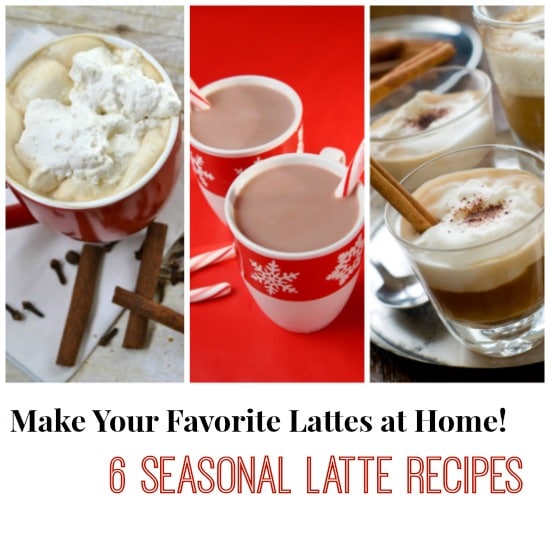 Whether you are a tea lover or a coffee lover, you can make your favorite lattes at home easily and inexpensively.
Tea lattes are quite simple to make. They use brewed tea, frothed milk, and a simple syrup (sometimes flavored). Two of my favorite tea lattes are included here, but once you have the basic recipe down, you can substitute any kind of tea you prefer.
Coffee lattes are equally simple to make. The trick is to make up the simple syrup using the correct spices. Once the syrup is made, you can store it in the fridge and quickly whip up a seasonal latte anytime you want it!
Here are some recipes for everyone's favorite lattes:
TEA LATTES:
The Very Best Hot Chai Tea Latte Recipe uses your favorite brand of chai tea and transforms it into a creamy sensation.
Super Simple Matcha Green Tea Latte Recipe has all of the earthy taste of the matcha tea, but mellows it with sweetness and frothiness.
COFFEE LATTES:
Cinnamon Dolce Latte is so easy to make at home, you'll want to have the syrup on hand for your next snowy afternoon.
Homemade Gingerbread Latte Syrup Recipe is my seasonal favorite! Lots of strong ginger and molasses flavor is how I prefer it.
This Pumpkin Spice Latte Recipe uses actual pumpkin! Much better for you than the chemical laden ones at the coffee shop.
The Homemade Peppermint Latte Recipe makes a quick and simple peppermint syrup perfect for your latte, or for using in the kiddos hot chocolate!
Of course, you will want to whip up some Homemade Whipped Cream to top off your homemade latte creation.
What flavor homemade latte is your favorite?