This easy Homemade Lotion Recipe will leave your skin ultra smooth. Just three ingredients are used for a wonderful non-greasy formula. I am in LOVE!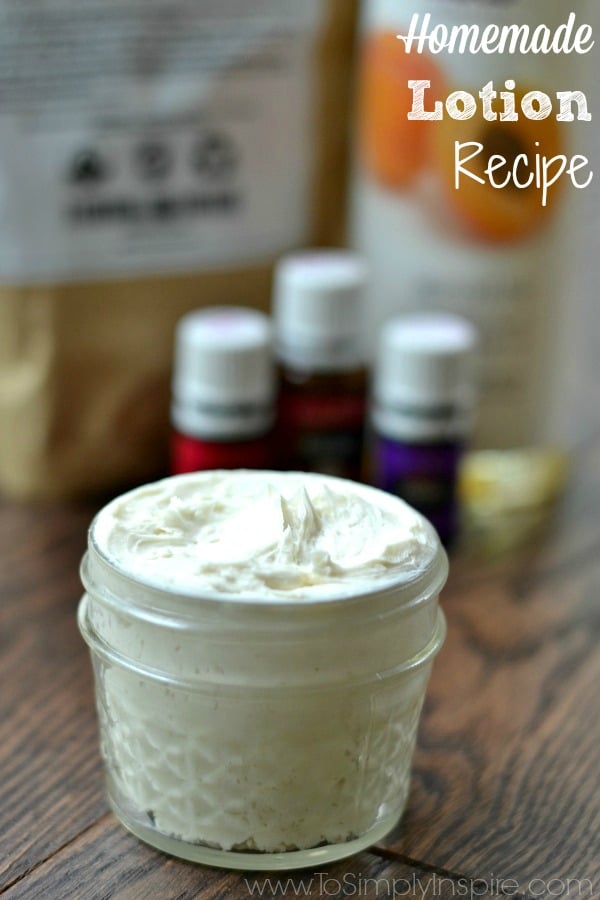 Homemade Lotion Recipe
I have finally added this DIY moisturizing lotion to my homemade beauty products.  I love, love the easy lotion bars that we made this Winter.
But I wanted to make a lotion that didn't contain coconut oil. Not that I don't like coconut oil, I just wasn't sure if it would be too oily for the Summer months.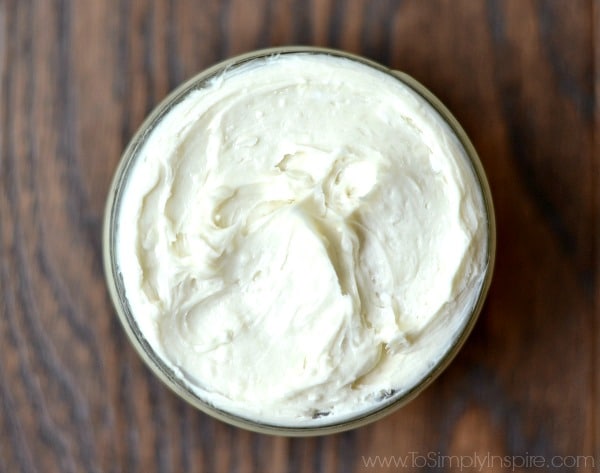 This lotion is just 2 base ingredients. Shea butter and a skin-nourishing oil like, Sweet Almond Oil, apricot oil, or jojoba oil.
Then just adding in your favorite essential oils to give it the fragrance you love.
I added the following essential oils to this batch and I love it.
5 drops Frankincense essential oil
5 drops Bergamot essential oil
5 drops Lavender essential oil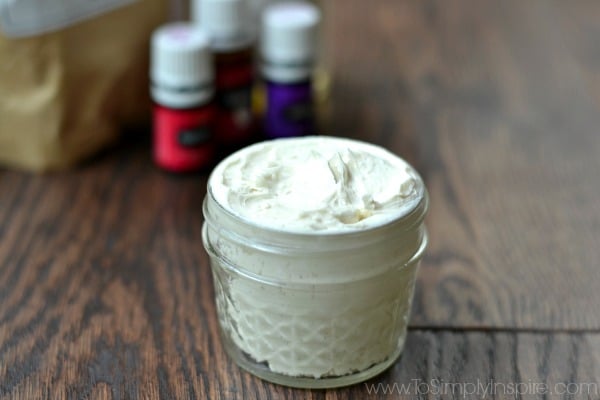 INGREDIENTS
1/2 cup (4oz) shea butter
2 Tablespoons of a skin-nourishing oil such as apricot, sweet almond, jojoba or avocado
10-15 drops of your favorite essential oil.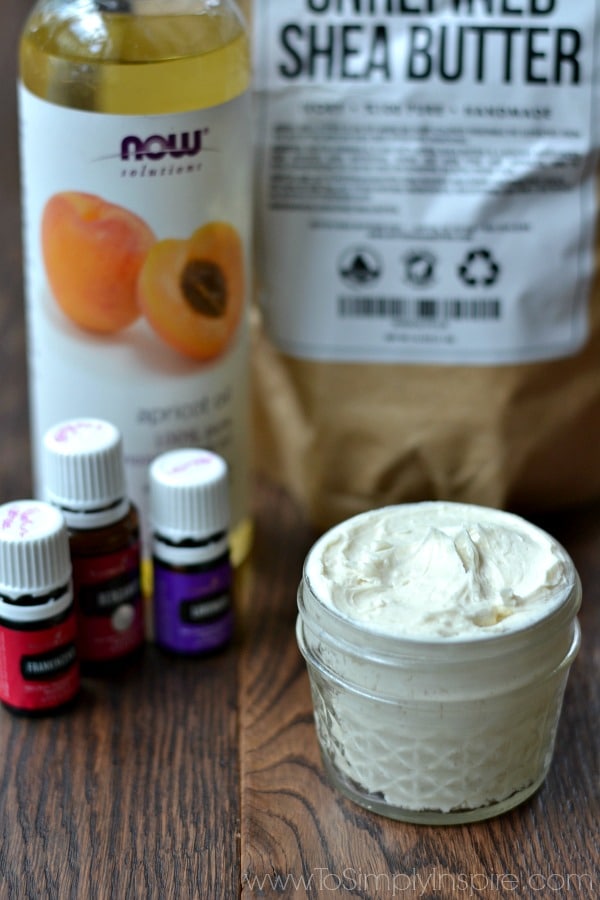 DIRECTIONS
Fill a medium sized pot with water 1/4 – 1/2 full.
Place a glass measuring cup in the water and add the shea butter.
Heat water until boiling and completely melt the shea butter.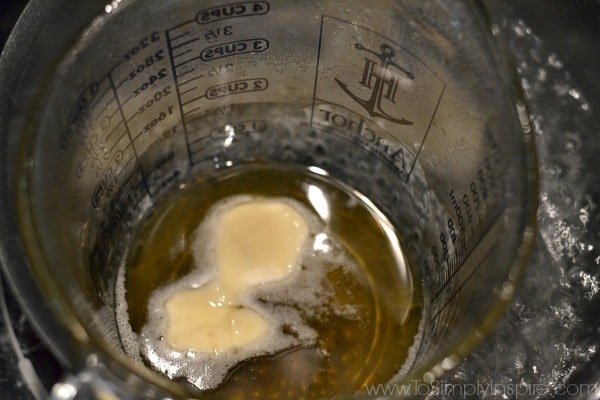 Stir in the skin nourishing oil.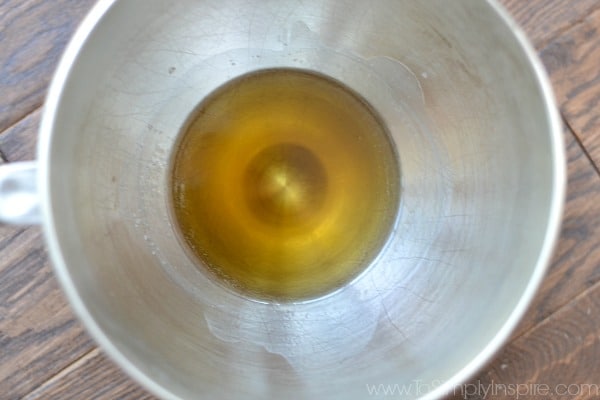 Pour the mixture in a bowl and place in the refrigerator for 20 minutes or freezer for 10 minutes. It will start to look more "solid". When you can touch it and make a finger print in it, it is ready. Be sure not to leave it in too long or it will get too hard and you will have to start over.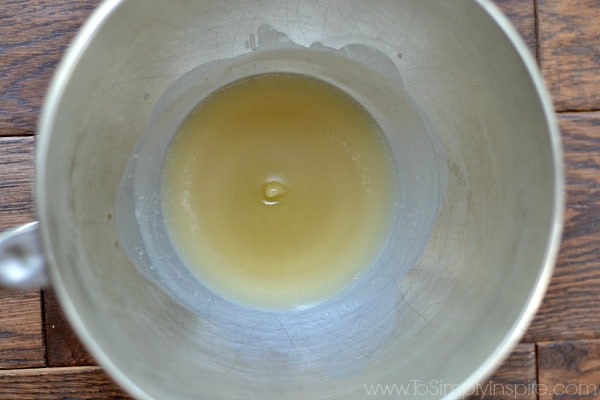 Add the essential oils.
With a kitchenmaid mixer with the whisk attachment (or hand mixer), whip for 1 minute or until it becomes fluffy and creamy.
Scoop into a cute glass jar or mason jar.
Apply to skin as desired.
ENJOY!!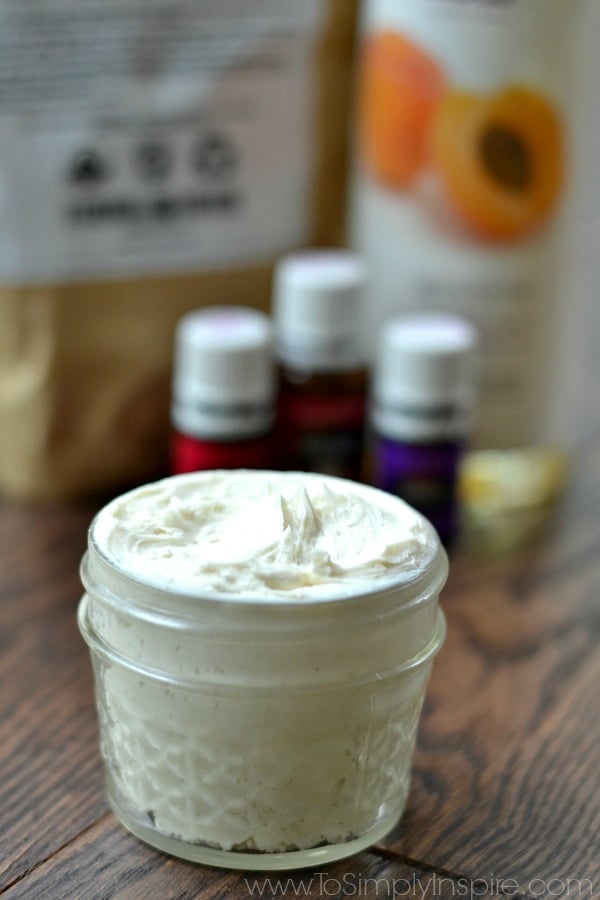 If you like this, you will love these homemade recipes too: