Whip up this simple homemade chest rub made with natural ingredients and essential oils and be ready for relief during cold season.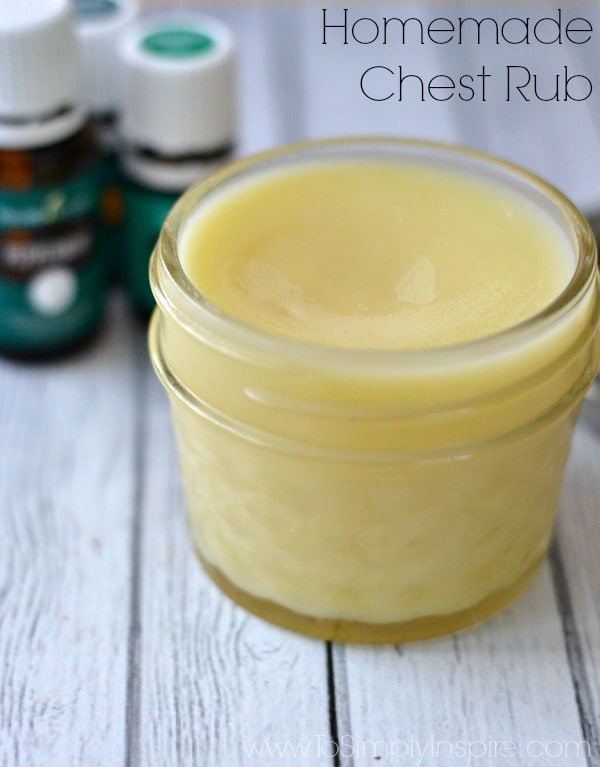 Having my first cold last week in a long time had me bringing out many essential oils to help ease my stuffy head. I have been wanting to make my own homemade vapor rub for a while and there was no better time to make it than while feeling miserable and wanting to find some breathing relief.
I melted the coconut oil and cocoa butter in the microwave in my glass measuring cup instead of using a double boiler. Be sure to let the liquid cool before adding the essential oils.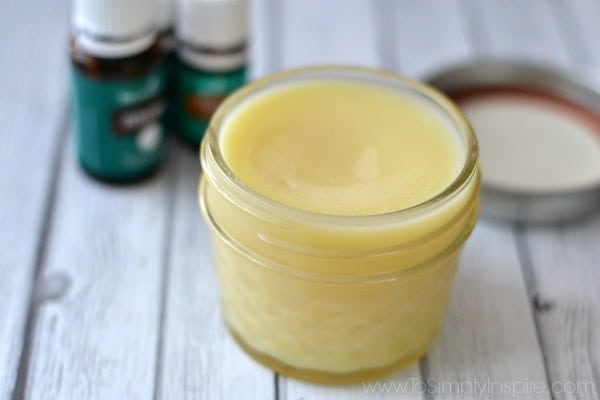 I also put Young Living's R.C. neat (undiluted) on a q-tip and swab the inside of my nose to help with congestion. R.C. comes in the Young Living Premium Starter Kit.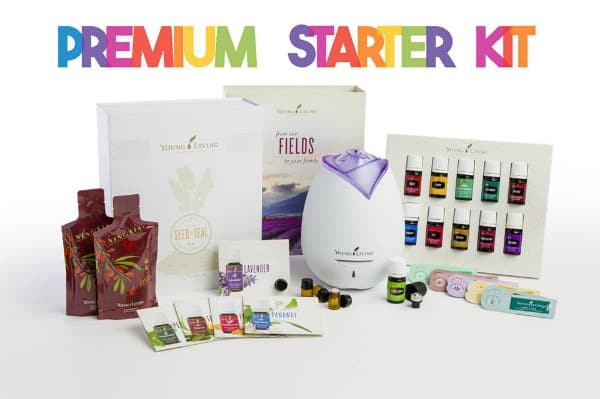 NOTE: NEVER use essential oils on babies and children under 2 years old. There are a few oils that are safe to diffuse and apply topically on children when highly diluted with a carrier oil. I recommend reading this article Safe Essential Oil Use With Babies & Children as a great reference. Always check with a doctor or healthcare provider about using essential oils on young children.
INGREDIENTS
5 TB coconut oil
2 TB cocoa butter
1 ½ TB beeswax pellets
20 drops eucalyptus essential oil
10 drops peppermint essential oil
10 drops lavender essential oil
10 drops idaho balsam fir
DIRECTIONS
In a glass measuring up, microwave the coconut oil and cocoa butter for about 1 minute or longer until melted. (or place coconut oil and cocoa butter in a saucepan, melt over low heat.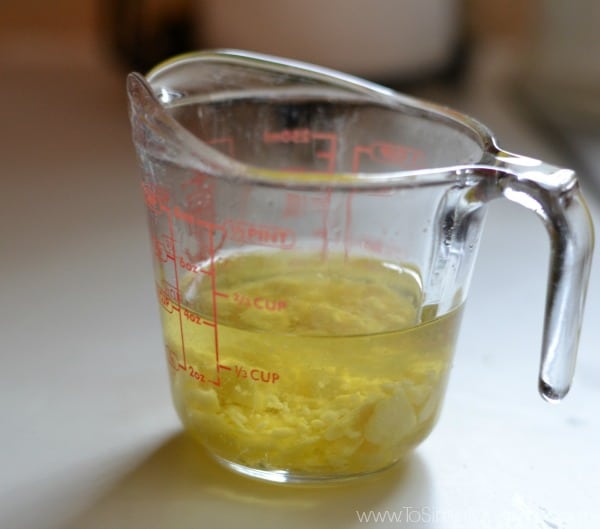 Once melted, add the beeswax and let it melt as well.
Allow the mixture to sit and cool for about 5 minutes before adding the oils.
Then add the oils and combine with a spoon.
Pour the mixture into a 4 oz mason jar.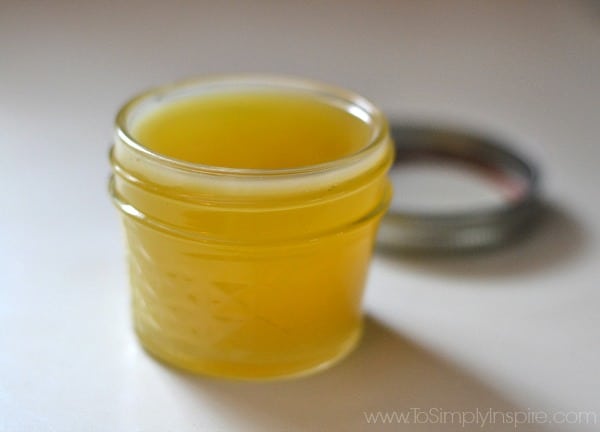 Rub on the chest to help a stuffy nose, or on the feet with socks to soothe a cough.
Homemade vapor rub will keep at room temperature for 12 months.
Other combinations of oils you could use:
20 drops eucalyptus, 10 drops rosemary, 10 drops lavender, 10 drops tea tree, 10 drops lemon
20 drops each rosemary, lemon and eucalyptus
30 drops rosemary, 20 drops eucalyptus, 20 drops lavender
20 drops each rosemary, peppermint and eucalyptus
20 drops eucalyptus, 20 drops peppermint, 10 drops basil and 10 drops pine needle
15 drops each lavender, rosemary, tea tree and eucalyptus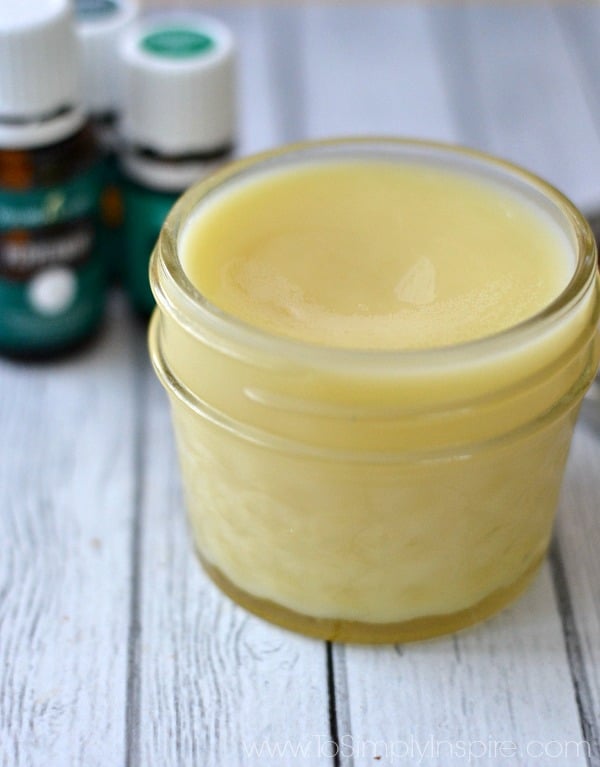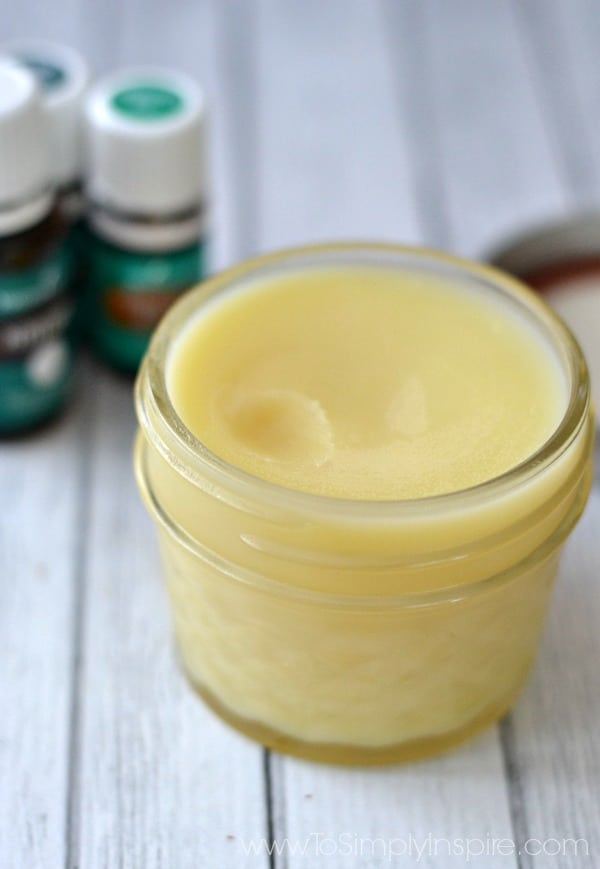 You may also like these other homemade items too: