Follow this easy tutorial for how to make chocolate bowls. They are so fun to make for any party you are having.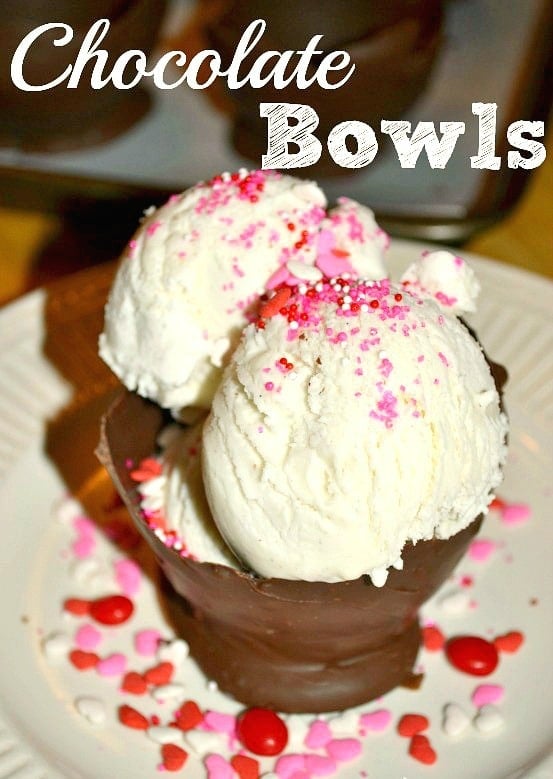 My daughter saw these Chocolate Bowls and has been begging to make them. We decided we would make them today for our Super Bowl treats tonight…with a Valentine theme.  It was so fun!
They are really easy too! Load them with your favorite ice cream and toppings.
INSTRUCTIONS
1.  Start by blowing up a few small balloons.
2.  Melt a bag of Milk Chocolate Chocolate chips in a microwave safe bowl.  Stir every 20 seconds until melted.  Then transfer to a smaller bowl for dipping.
Let the chocolate cool for about 5 – 10 minutes or until cool to your touch.  If you don't wait, your balloons may pop.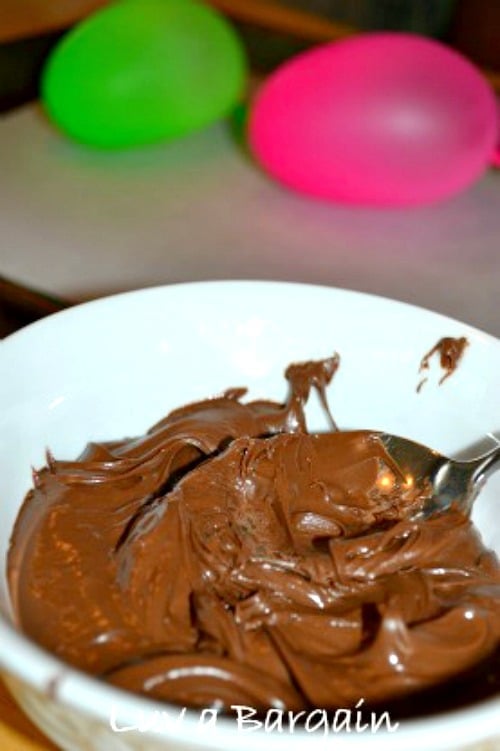 3.  Place a spoonful of chocolate onto a cookie sheet lined with parchment paper or wax paper.  This will be your bowl base.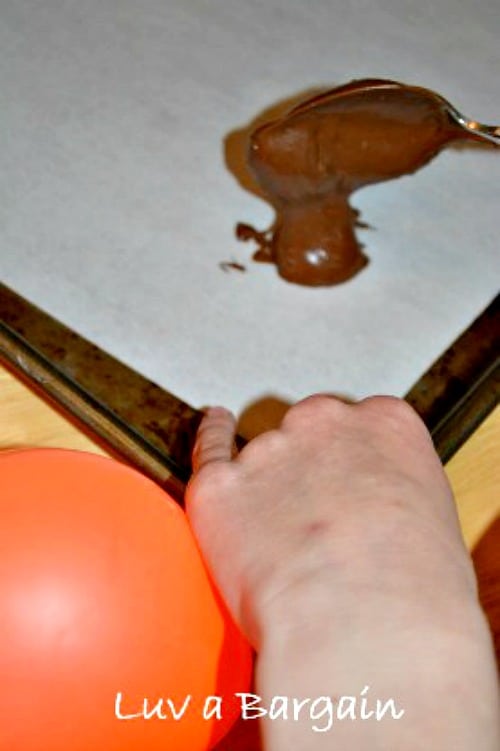 4.  Dip each balloon in the chocolate about a ¼ to ½ way up the balloon.  (depending on how deep you would like the bowl to be)  Tilt and rotate the balloon around until it is covered with chocolate.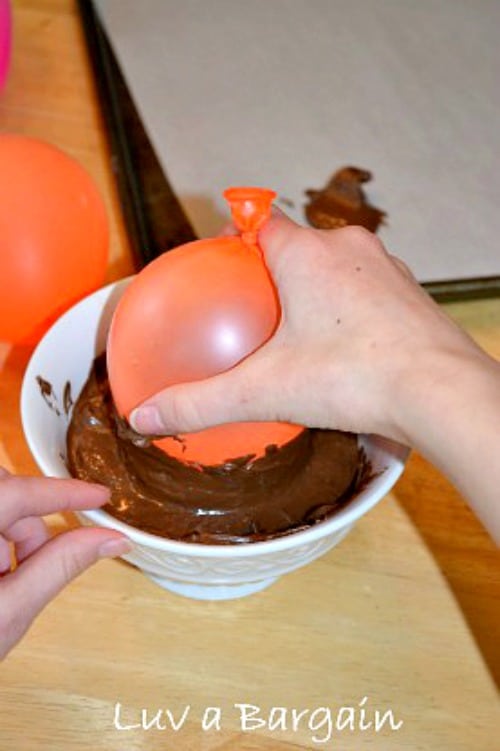 5.  Set it on top of the spooned chocolate you placed on the paper.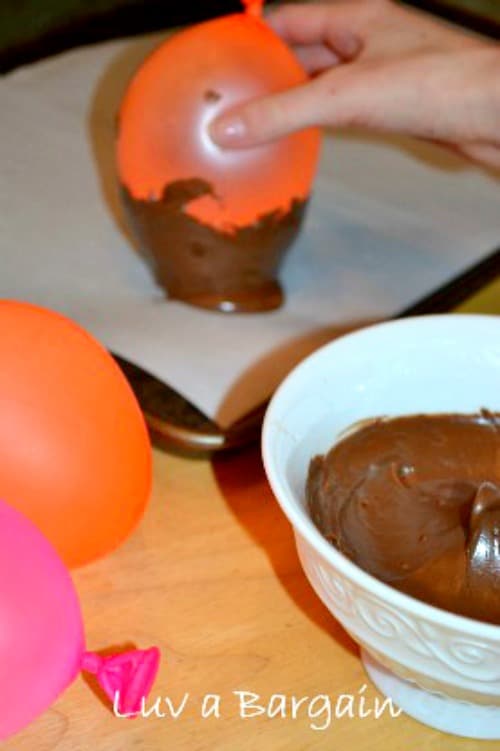 6.  After dipping all your balloons, place them in the refrigerator for about 15 minutes.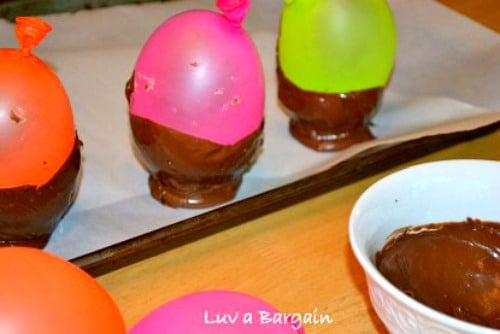 7.  Then the fun part.  Pop your balloon with a pin.  (or you can also cut a small slit with scissors near the top which is what we ended up doing after trying the pin.)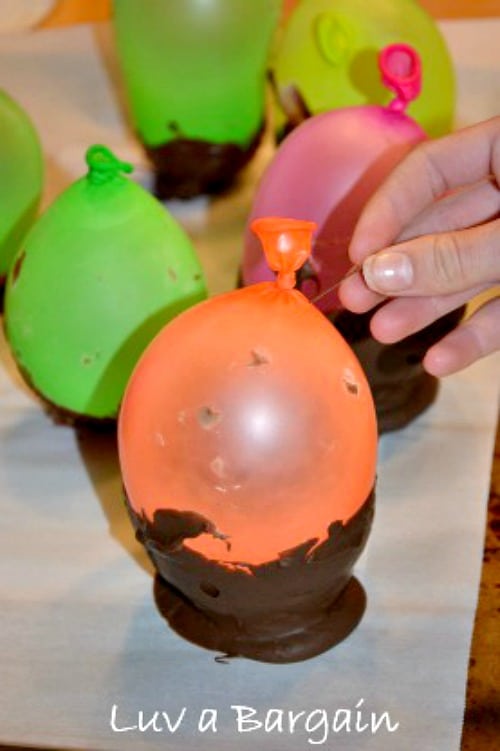 8.  Gently pull away the balloon from the sides of the chocolate bowl.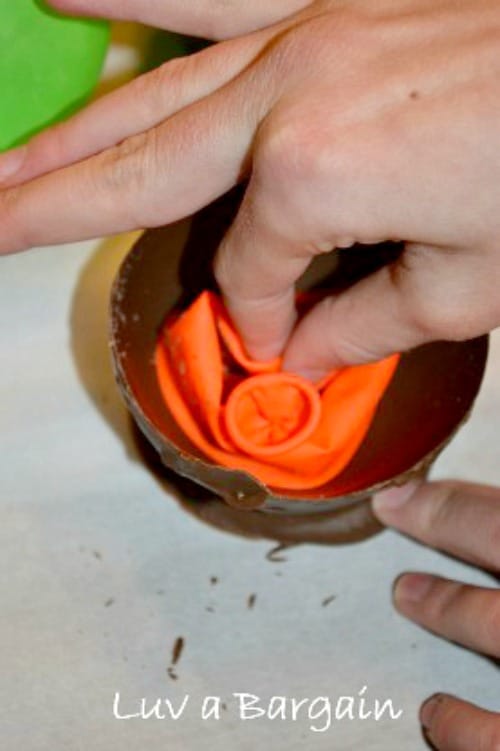 TADA!!  Ready to load your yummy bowls with ice-cream!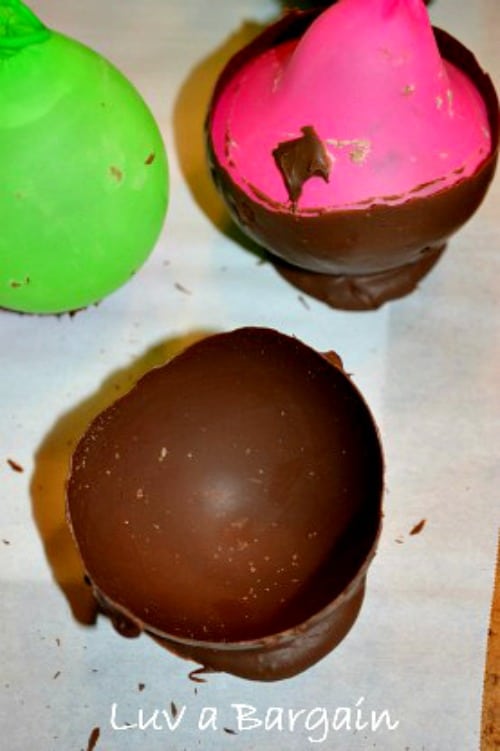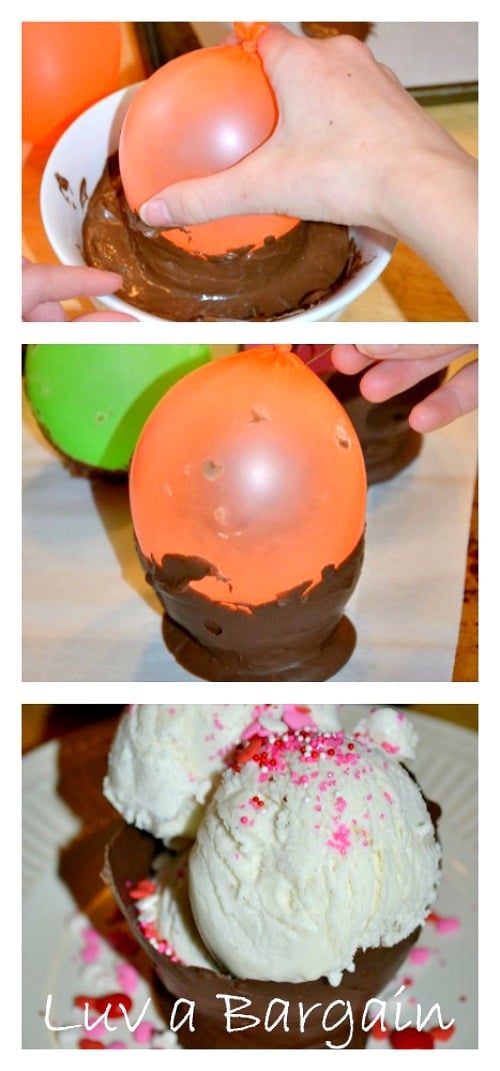 Inspired by Food Network