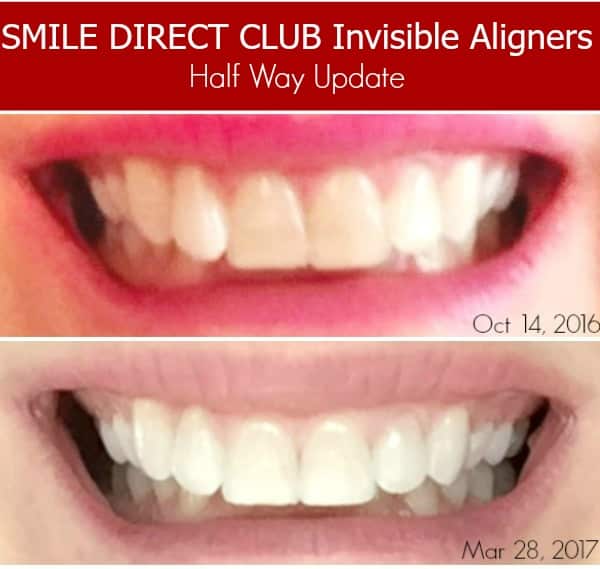 I thought it would be fun to do an update on my invisible aligner teeth straightening treatment I am doing with SmileDirectClub.
Since I am almost half way through my treatment, I wanted to share how things are progressing and have changed.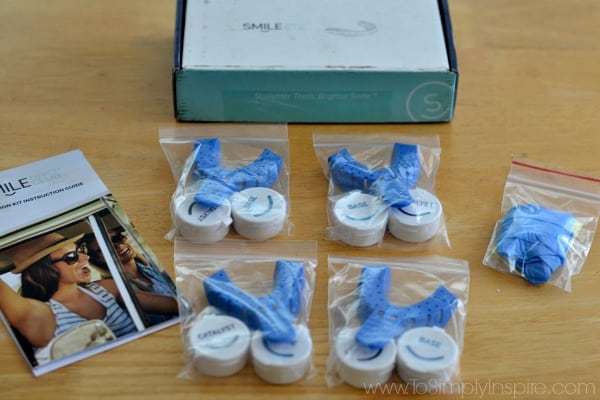 I am extremely happy with how things are progressing! I had originally been scheduled to have a procedure done in January to help with crowding but I had a mid treatment plan change (which you can read more about here) which added a little more time to my original plan. Now I am scheduled to be done mid July. I just started wearing my Month 3, week 1 aligners of my new treatment plan on Friday 3/24.
SmileDirectClub is the answer to affordable teeth straightening! SmileDirectClub aligners cost a single payment of $1,500 (lab costs waived) or $250 down + $99/month for 15 months ($1,735 total) – other invisible aligner brands costs $5,000 on average.
They use proprietary, cutting-edge technology to help avoid office visits to your dentist/orthodontist, which can help cut costs up to 70%!
Below are a few comparison pictures showing where I started back in October 2016 and where I am today… almost ½ way there. The most noticeable change to me so far is my bottom teeth. My overbite has improved slightly as well. I can't wait to show you the final outcome too!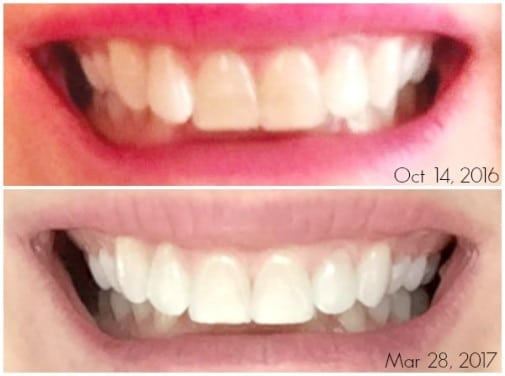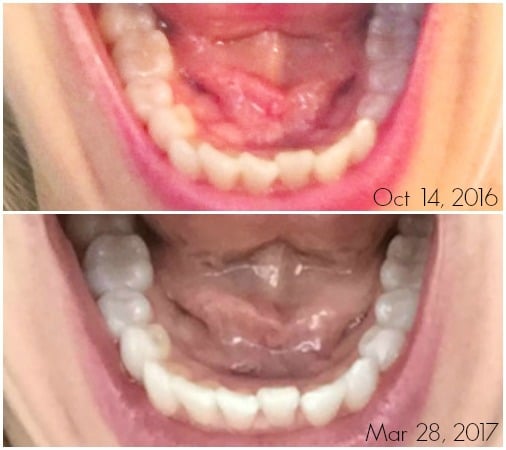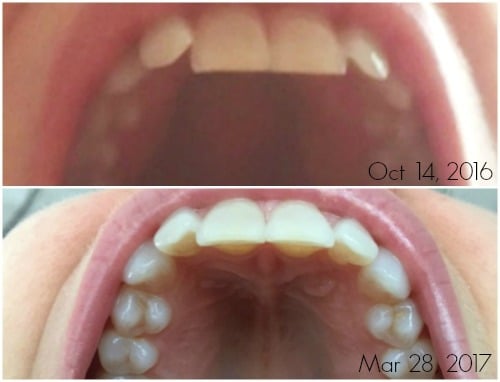 Head over and see how it works.
This is a sponsored post written by me on behalf of SmileDirectClub. All opinions are 100% mine.