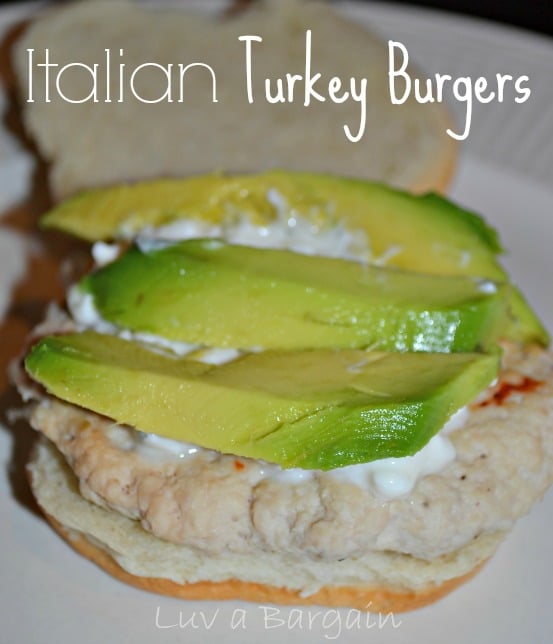 These Italian Turkey Burgers are one of our favorites that has great flavors.  I have even sneakingly put a ½ cup of grated zucchini and/or carrots in the mixture for an even healthier version.
Makes 6 burgers
Calories: 144
Ingredients
1 package of lean ground  turkey breast
1 teaspoon dried basil
½ teaspoon oregano
1 teaspoon garlic powder
1 teaspoon onion powder
½ teaspoon black pepper
Optional toppings
Avocado
Cottage Cheese
Lettuce
Tomato
Directions:
1. Turn broiler on high and line a baking sheet with foil or parchment paper. I cook these on my George Foreman Grill
too now that I have one.
2. Combine turkey, onion powder, garlic powder, dried basil, oregano, and pepper in a large bowl and mix well.
3 Form 6 patties.
4. Place burgers in oven and broil for 6 minutes.  (4 minutes on the George Foreman Grill)
5. Flip each burger and broil for another 6 minutes. or until cooked through completely. (4 minutes on the George Foreman Grill)
Enjoy!!