It's time for another fun week of The Mommy Club Link Party! Time to share your posts and find inspiration from others.
Head over and visit out some of the other 219 fun and inspiring links from last week's party!
Here are a few favorites:

Sesame Crusted Tuna with Asian Cabbage Corn Slaw from The Domesticlife Stylist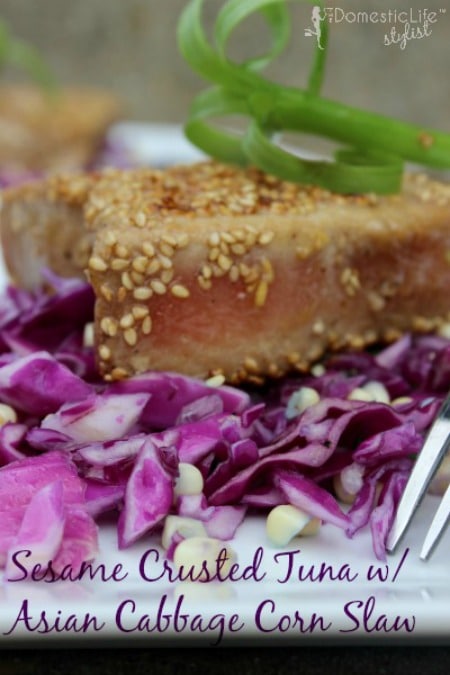 Apple Cobbler No Bake Cheesecake | with caramel crumb topping from A Dash of Sanity
Buffalo Chicken Dip from Jenn's Random Scraps
Back to School Freezer Slow Cooker Meals from Second Chance to Dream
Homeschool Resources for Teacher Training from The Sunny Patch
4 Times the Exposure
When you submit your post, they will be seen at all FOUR of our blogs. Shannon from Milk and Cuddles, Kelli from 3 Boys and a Dog Crystal from Crystal & Co and Luv a Bargain!
By submitting your link to this party, you are giving Luv a Bargain, Crystal & Co., Milk and Cuddles, and/or 3 Boys and a Dog permission to feature your post and images on their blogs and social media platforms.
Never linked up to a link party before? Here's how:
1. Scroll down below and click on the little blue "Add your Link" Button.
2. Follow the instructions on the next page – add your image and your title. Make sure you link to the direct page and not your blog's main page please!
3. Try to visit a few other blogs who have left links and leave a comment to let them know you stopped by!
4. We'd love if you would link back to us somehow to share with others…pretty please! 🙂
Have fun visiting the links below and getting inspired. Share them on Facebook with your friends if you see something you think they would love!