Create this adorable Olaf Sock Craft with the Frozen lover in your house.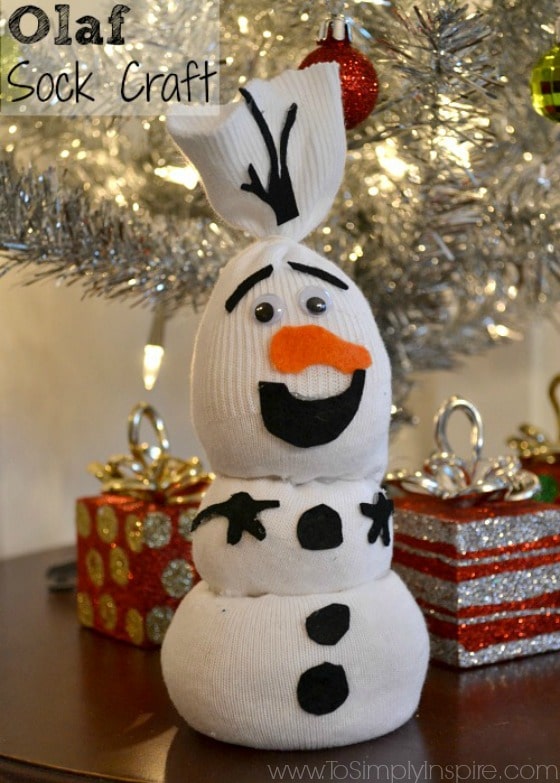 Little Miss Pinterest lover found this adorable Olaf sock craft that she wanted to create last week. I absolutely love Pinterest. Not only because of all the inspiration for myself but I love that my daughter is finding her creative side too. She sees what she likes and writes out her list of what supplies she needs and off we go to Hobby Lobby, 40% coupon in hand.
I found the perfect pair of socks at Walmart for just $0.97 in the ladies sock aisle. But you can use any child or adult white tube sock that you have already too.
1 tube or bobby sock
Approximately 1 ½ cups of rice
Large googly eyes
Adhesive-backed Black felt
Orange felt
3 clear medium sized hair elastics.
Hot glue gun and glue
Start by having someone hold the sock over a plate and fill the bottom of the sock with about ¾ cup of rice. Shake the rice down and secure tightly with one of the elastics. (tip: make sure eh top of the sock is leveled out)
Then add ¼ cup of rice for the "middle" of his body. Shake down and tightly secure with an elastic.
Lastly, add about ¾ cup of rice for the "head" of his body. Shake down and shape into more of an oval shape. Then tightly secure with an elastic. You should have a little poof on the top for his "hair"
Next, using your hot glue gun, add a line of glue around the area where the bottom meets the middle. Press to adhere. Then repeat where the head meets the middle. This will keep Olaf's shape in place.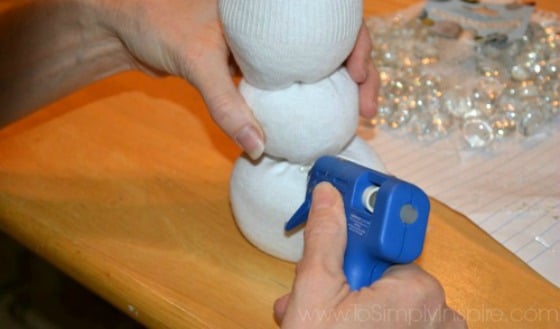 Then glue his little eyes on.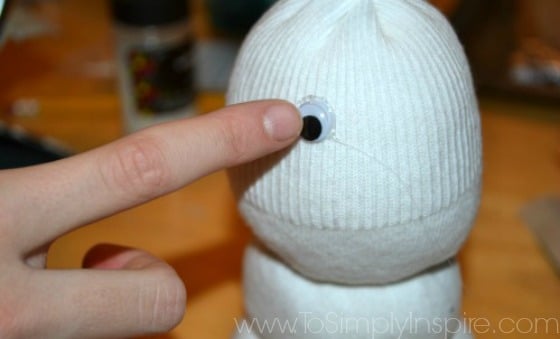 Cut 3 small circles out of the black felt for his body. Apply hot glue to back and stick 2 onto his bottom and one onto his middle.
Next you will cut out his features. His nose in orange felt. And in black felt, his funny little smile, his arms, eyebrows and hair.
I printed out this Build Olaf Printable courtesy of Disney. (I printed in black and white). After cutting them out, I layed them on top of the felt and cut them out.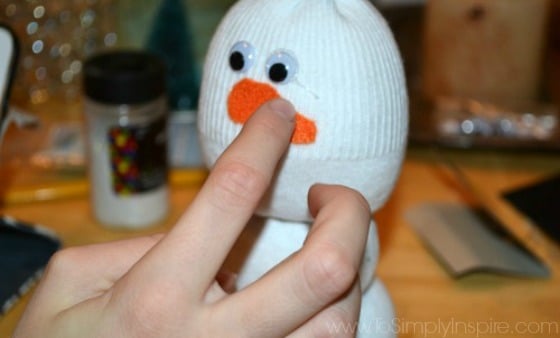 Then stick all the the features on. I ended up hot gluing all of them on afterwards because the adhesive backed felt would probably fail over time.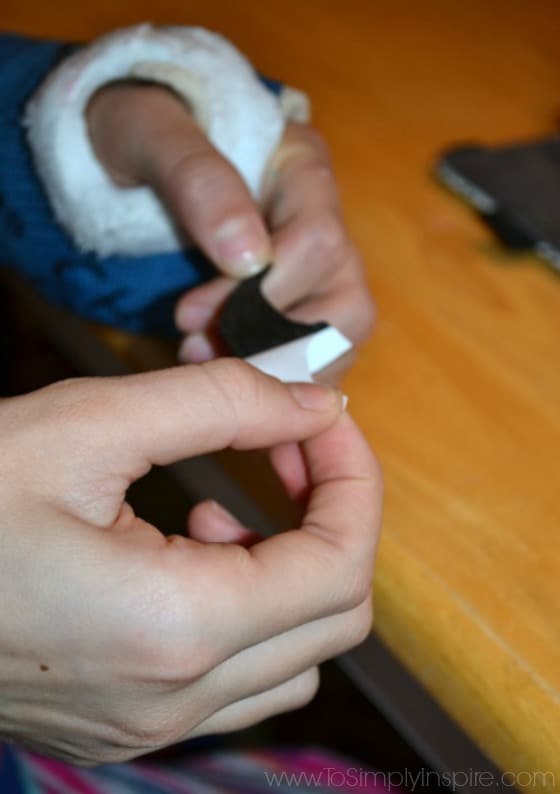 Tada! Our own little Olaf now has his new home in front of our little silver tree in the kitchen. 🙂 I hope you have as much fun creating one as we did.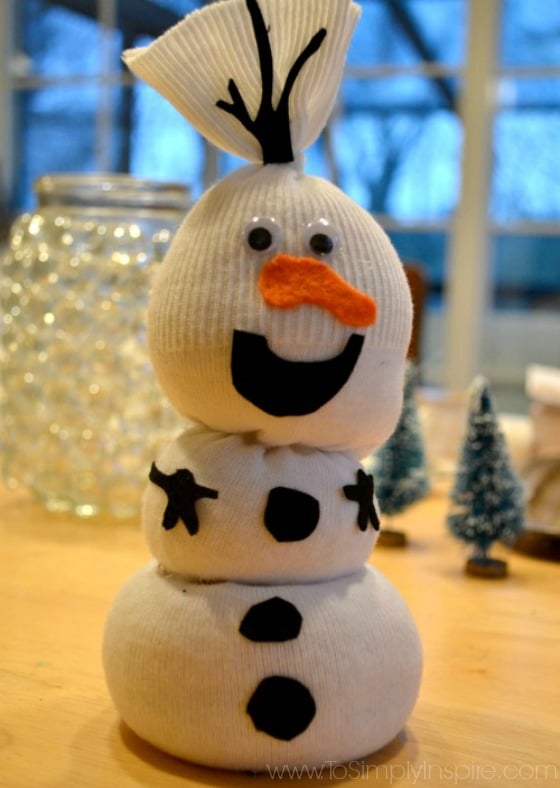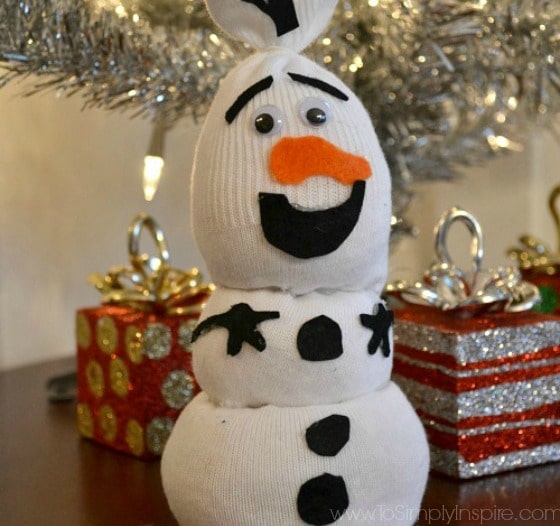 Inspired by One Creative Mommy