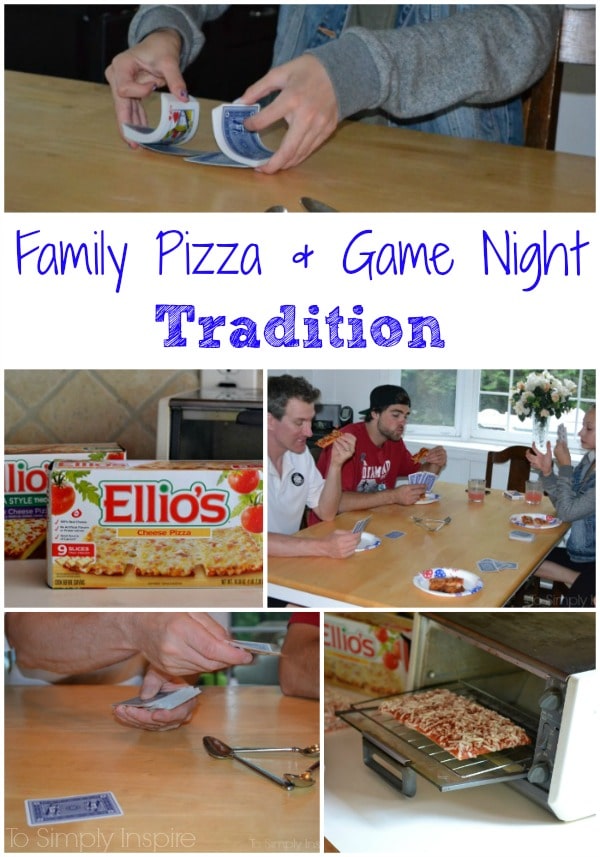 There is this thing we do every single Friday night. We have done it for years and years and years. We eat pizza and play cards! It's inexpensive, good competitive fun that we all look so forward to each week.
Even if we have company, we get them involved in our tradition and they love it. You know what's funny? When we visit my brother's house in NC, they want to play cards. But they don't play if we aren't there. The tradition that travels.
Many of our Friday nights include Ellio's Pizza for dinner. It's so easy to whip up in just a few minutes in the toaster oven, cut into fun pizza sticks and devour with less messiness while playing.
Everyone always loves Ellio's yummy crispy crust, classic sauce and real cheese!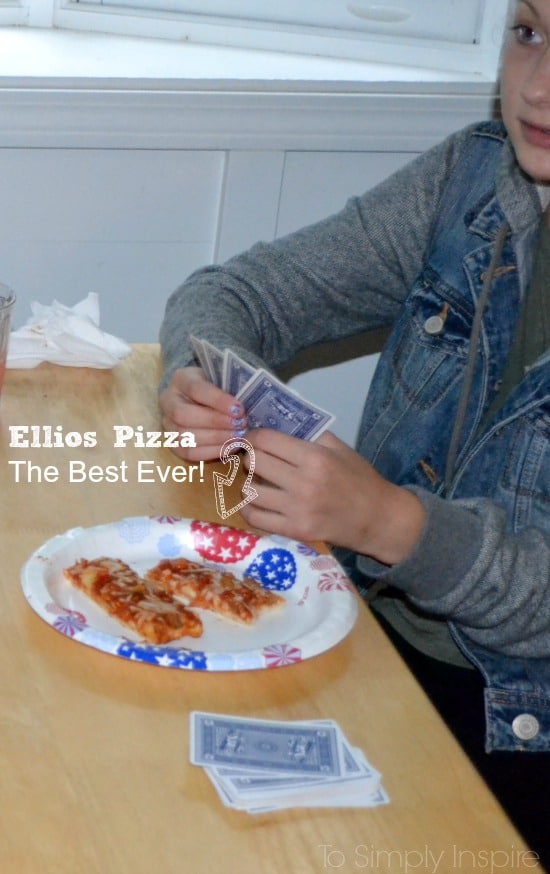 Cleanup is so simple too since I keep a stash of paper products on hand.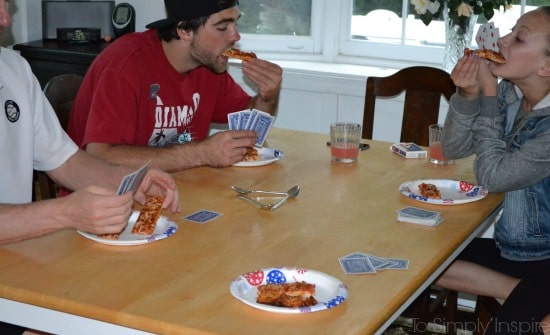 We play all kinds of cards games, such as Hearts, Back Alley, and various poker games.
Our favorite game lately is Spoons. It's a fast paced game where you get dealt four cards and then the dealer passes one card at a time around the table, really fast. If you want a card as it passes by, you keep it and then pass another one on. But, you can only have 4 cards in your hand at one time. The first person to get all four cards in a suit grabs a spoon. Then the other players have to grab a spoon immediately too. (There is one less spoon than players) So, the only person who doesn't grab a spoon loses. It's kind of like musical chairs with cards. So fun!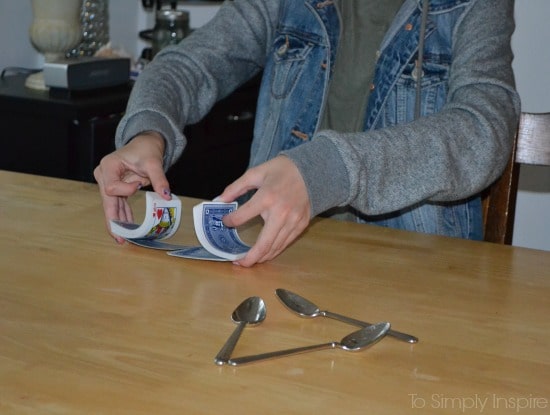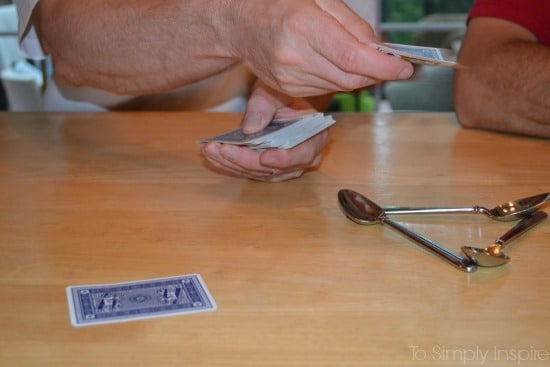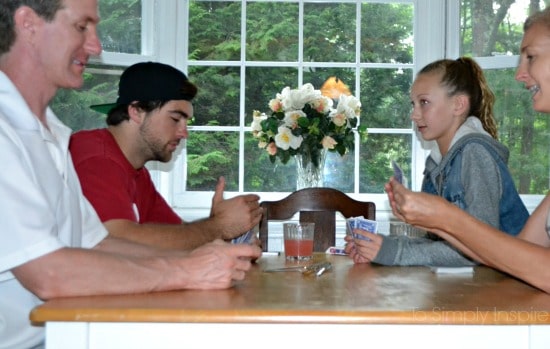 I absolutely love that this tradition brings us serious laughs. Sometimes we honestly laugh more than we play! Even more importantly, the great memories my children will have of us spending so much fun together is priceless.
Be sure to include Ellio's Products in your family game nights too. Use this Ellio's Pizza Store Locator to see which store to find it at in your area.
Oh, and be sure to follow Ellio's on Facebook, Twitter, and Tumblr for a lot more information.
Do you have a favorite family card game that you play? I am always looking for new ones!