Pallet projects are gaining huge popularity in the DIY world. Rightfully so! You can create beautiful pieces of furniture and more for really cheap or even free.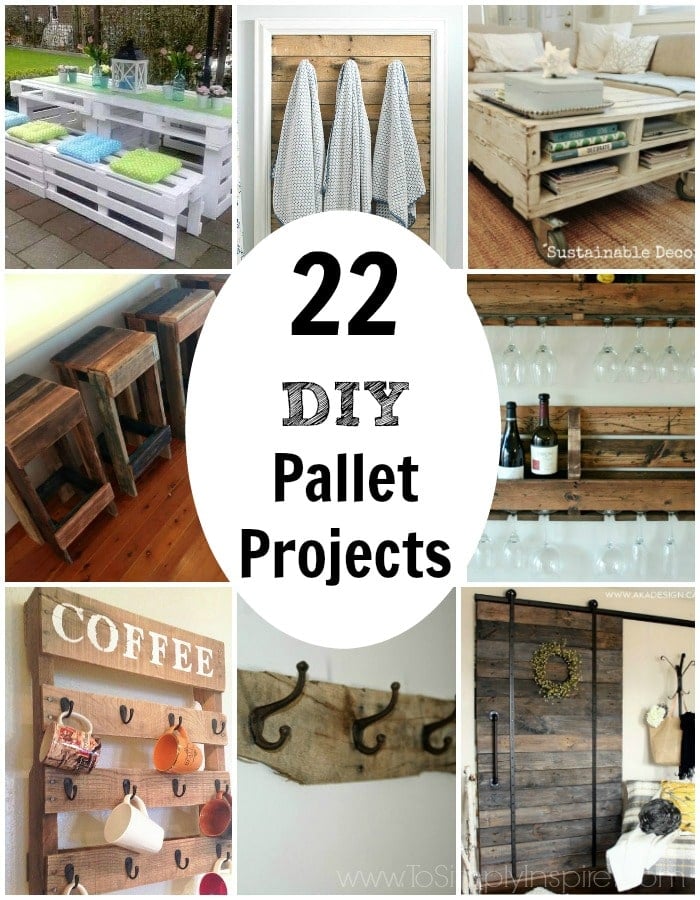 Beautiful pallet projects are everywhere on Pinterest. They are such an wonderful way to use reclaimed wood to create a really cheap and often free new piece of furniture, etc.
We have a farm right down the street from our house that has loads of them and just gives them away! I just have to decide what I want to make of all the ideas I have seen. I love, love that patio set! And the towel rack.  Oh, and the fun patriotic flag!  So cute!
I do recommend reading this great article on how to identify "safe" pallets and possible risks when using pallets .
Below are several gorgeous ideas that I found that may get your creative juices flowing too: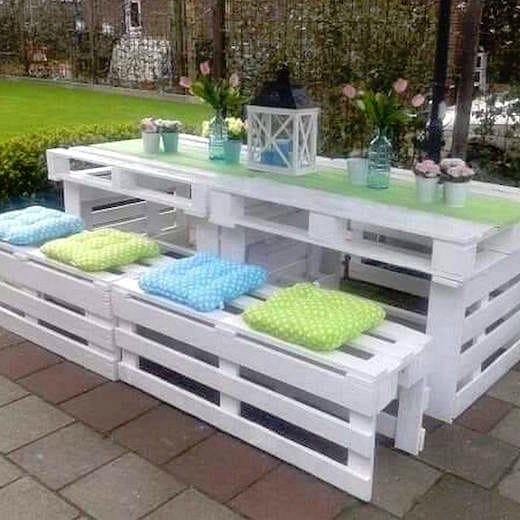 1.  Pallet Patio Set from Smart School House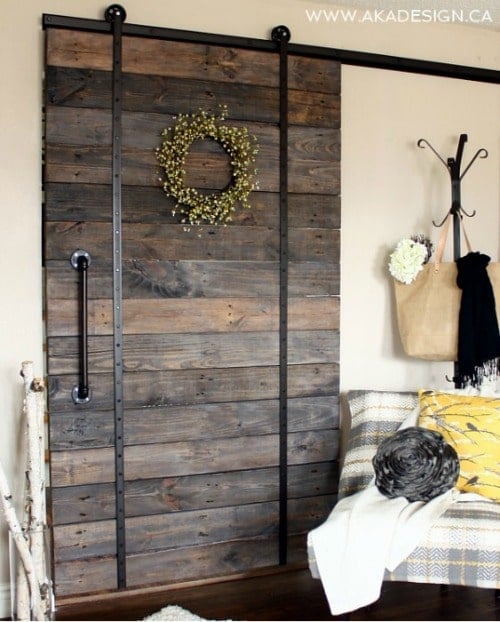 2.  DIY Upcycled Pallet Barn Door from AKA Design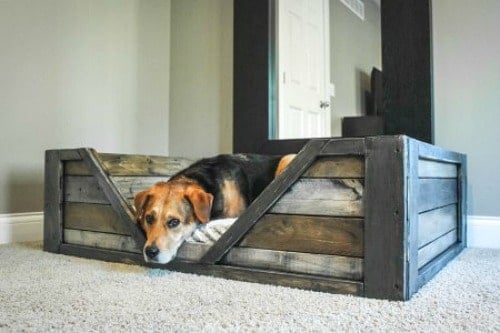 3.  Dog Bed from Ruggy DIY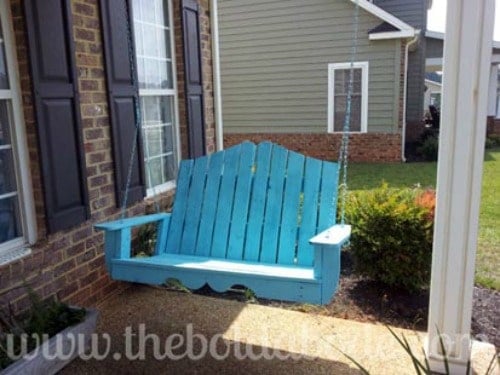 4.  Pallet Porch Swing from Artsy Chicks Rule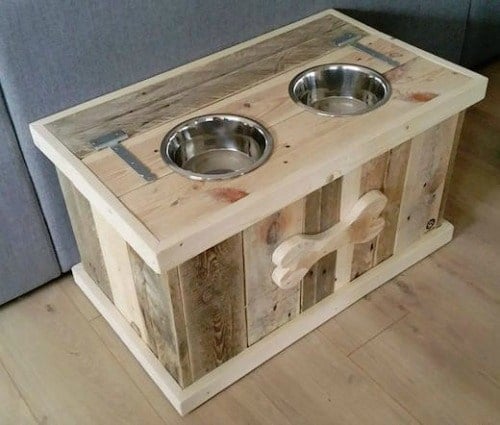 5.  Pallet Dog Bowl Stand with Storage from 101 Pallet Furniture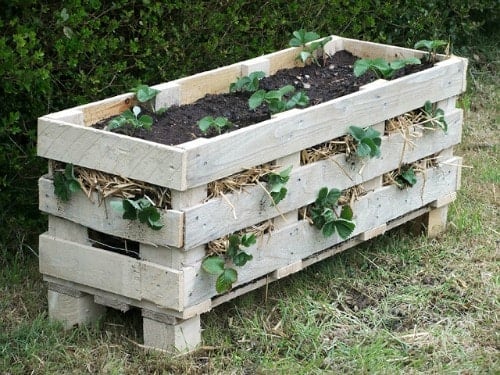 6.  Strawberry Pallet Planter from Lovely Greens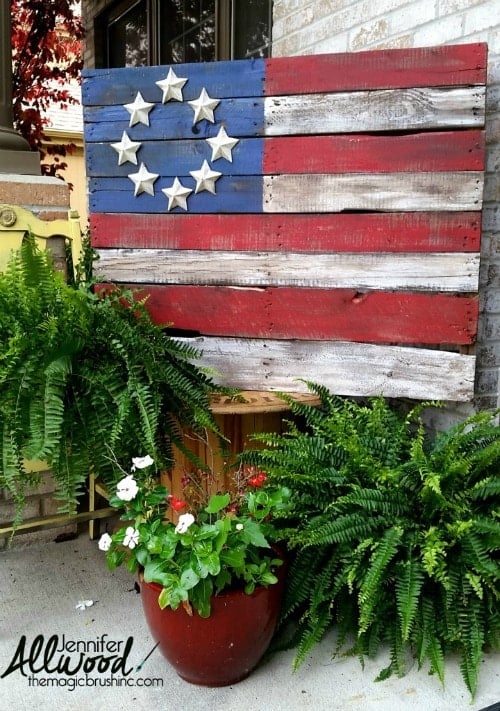 7.  Patriotic pallet flags from The Magic Brush Inc.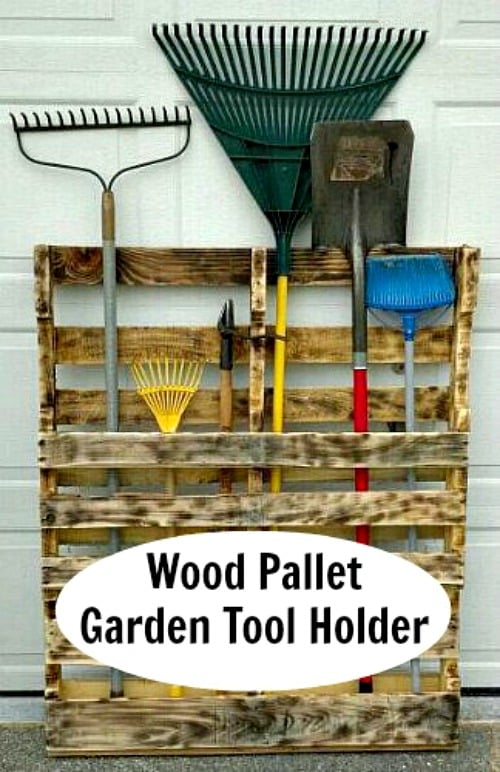 8.  Wood Pallet Garden Tool Holder from One Hundred Dollars a Month
9.  How to build a wood pallet deck from Hoosier Homemade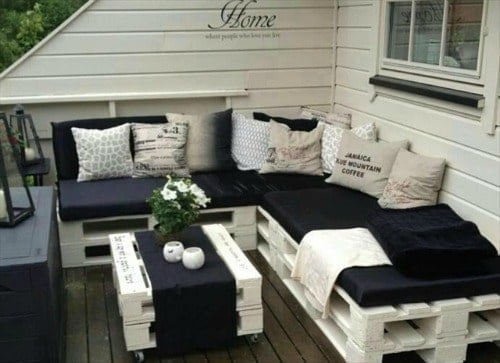 10.  Pallet sofa from Pallet Furniture DIY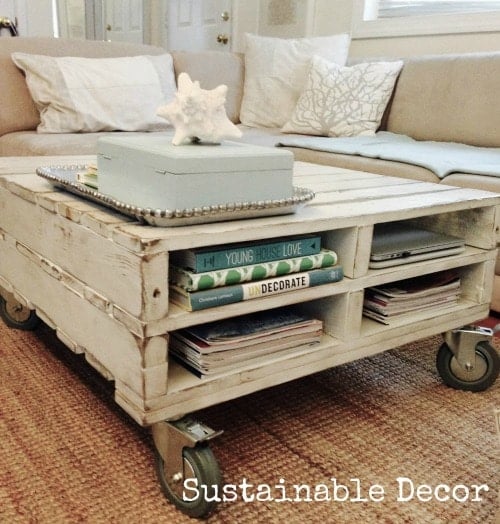 11.  Upcycled Pallet Coffee Table from Sustainable Decor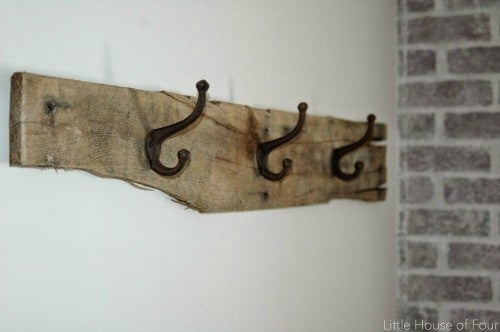 12.  Pallet Coat Rack from Little House of Four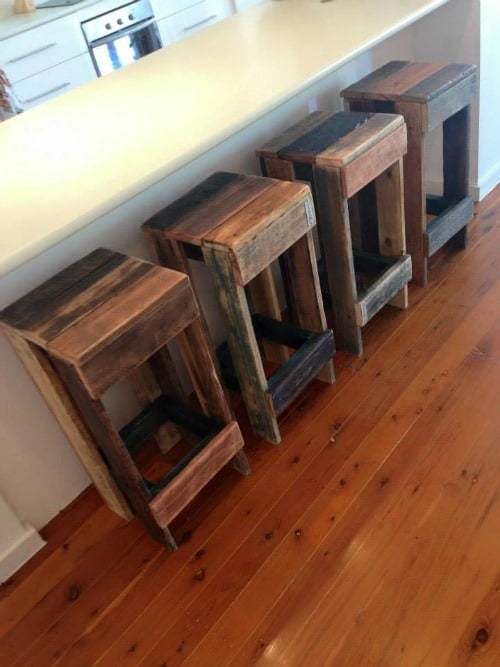 13.  Pallet Stools from 101 Pallet Ideas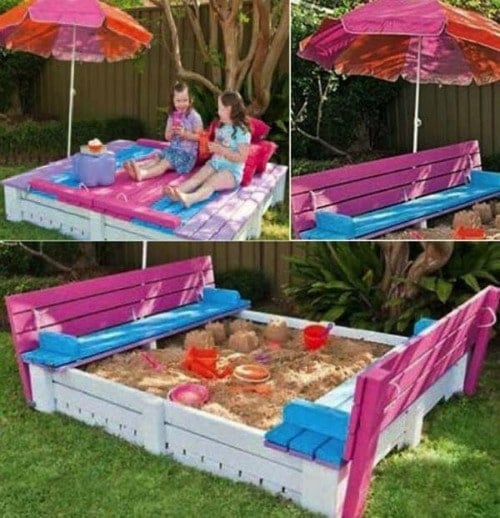 14.  DIY Sand Box Using Wooden Pallet from Praktic Ideas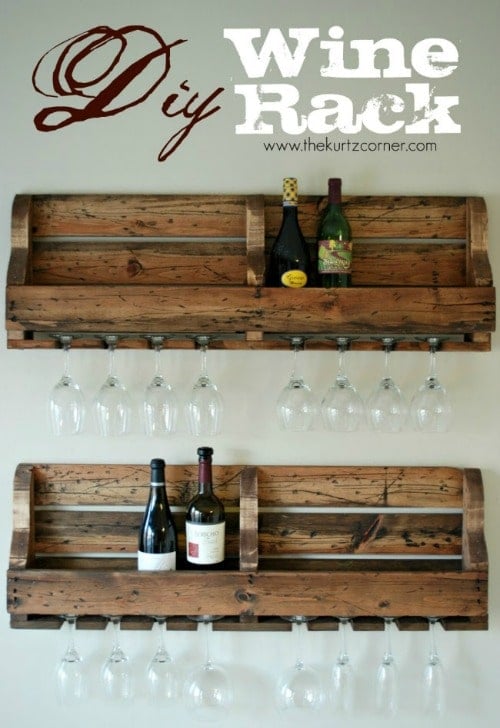 15.  DIY Pallet Wine Rack from The Kurtz Corner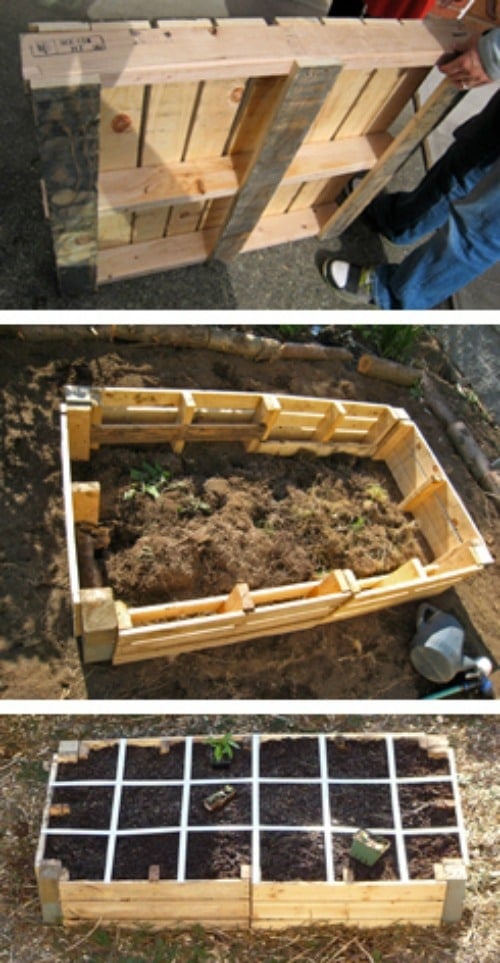 16.  Pallet Garden from Crafting Creatures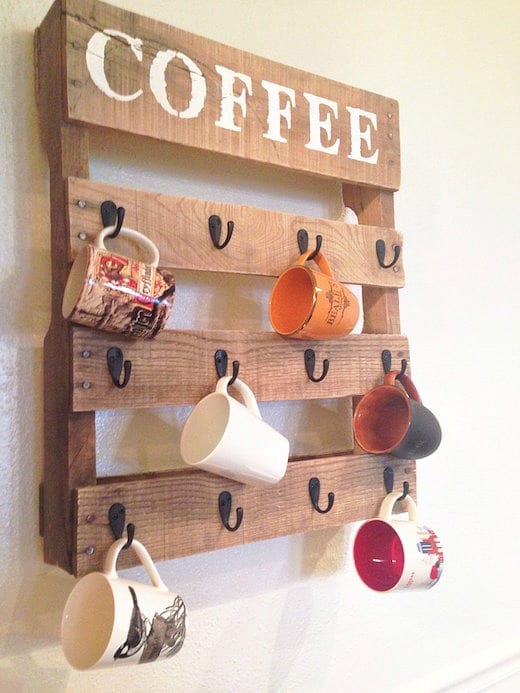 17.  DIY Coffee Mug Holder from One Little Bird Blog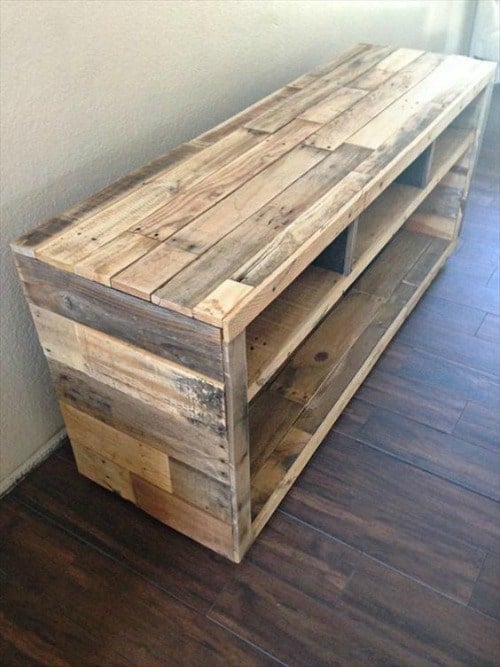 18.  DIY Pallet Media Console Table from Pallet Furniture DIY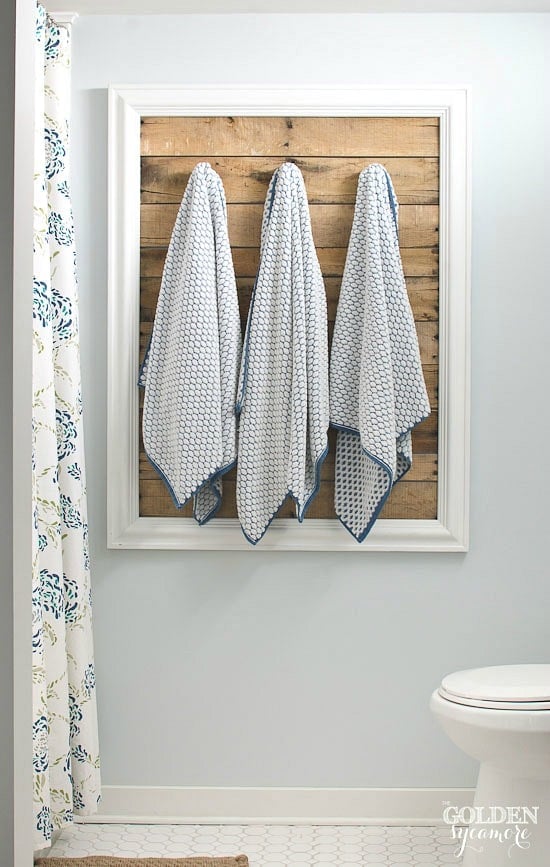 19.  DIY Pallet Towel Rack from The Golden Sycamore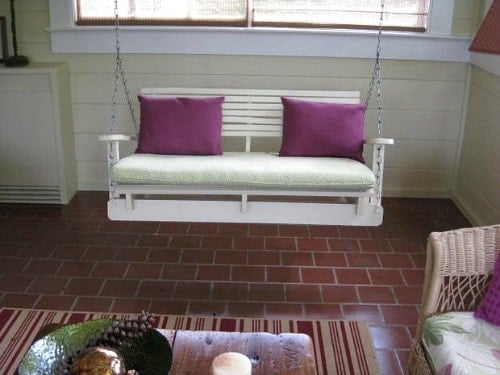 20.  Pallet Swing Chair from Instructables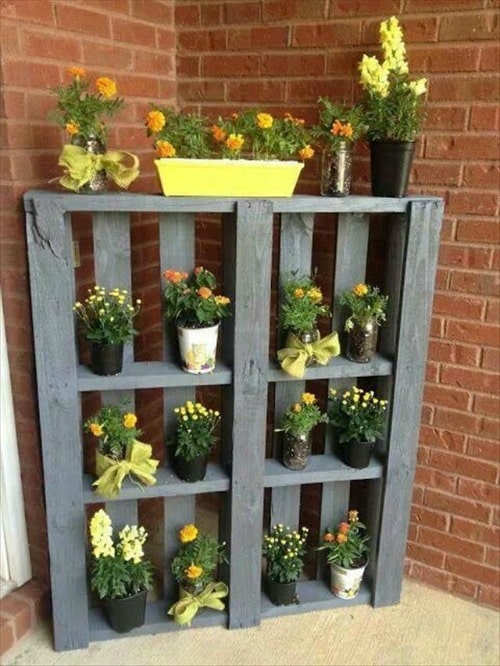 21.  DIY Pallet Shelve from 1001 Pallets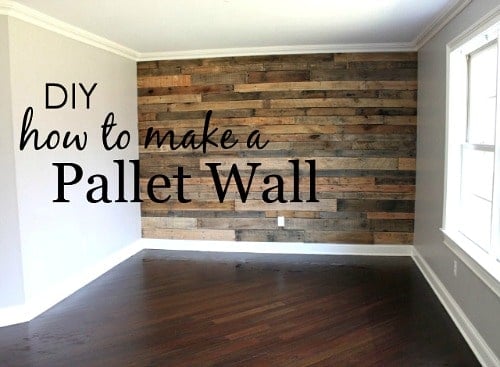 22.  DIY Pallet Wall from Project Nursery