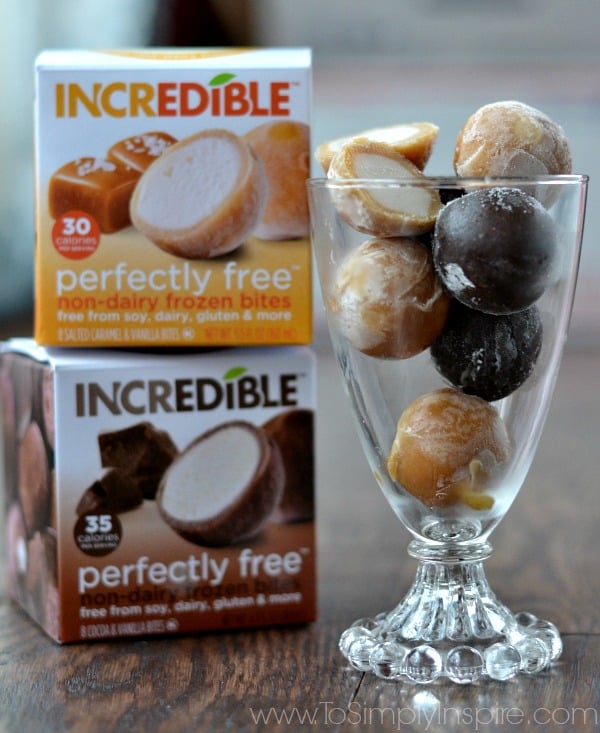 Ok, ok, you know how much I post about healthy, clean foods, right? It's kind of my thang.
Well, I have just been introduced to the most wonderful, little nuggets and I just had to share them with all of you! I am seriously in lerve!!
They are called Perfectly Free™ Frozen Treats and they are magic to my lips….and my sweet tooth.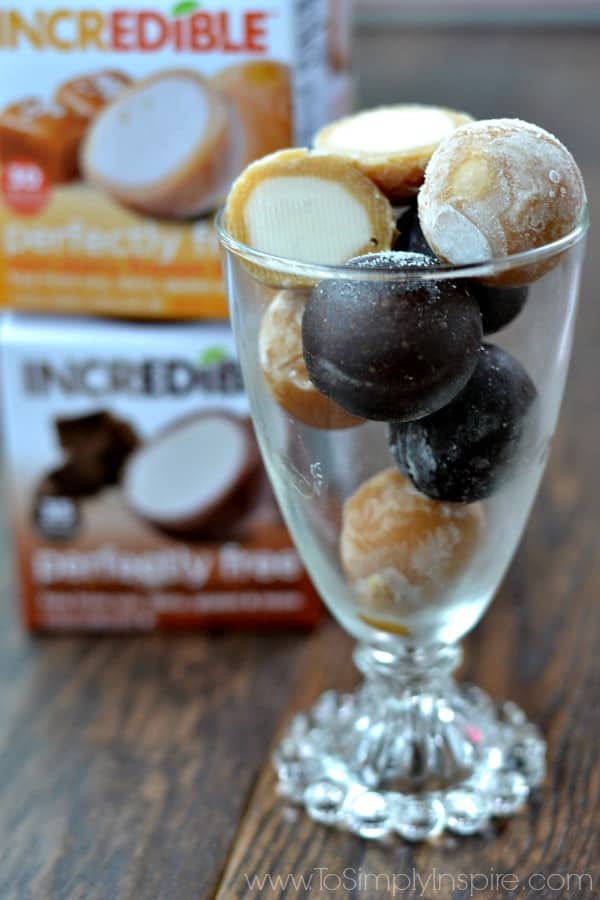 What is extra, extra special is that not only are they a healthy choice for a dessert but they are FREE of the Big 8 Food Allergens. Meaning they are dairy-free, soy-free, wheat-free, peanut-free, egg-free, fish-free, shellfish-free, and tree nut-free.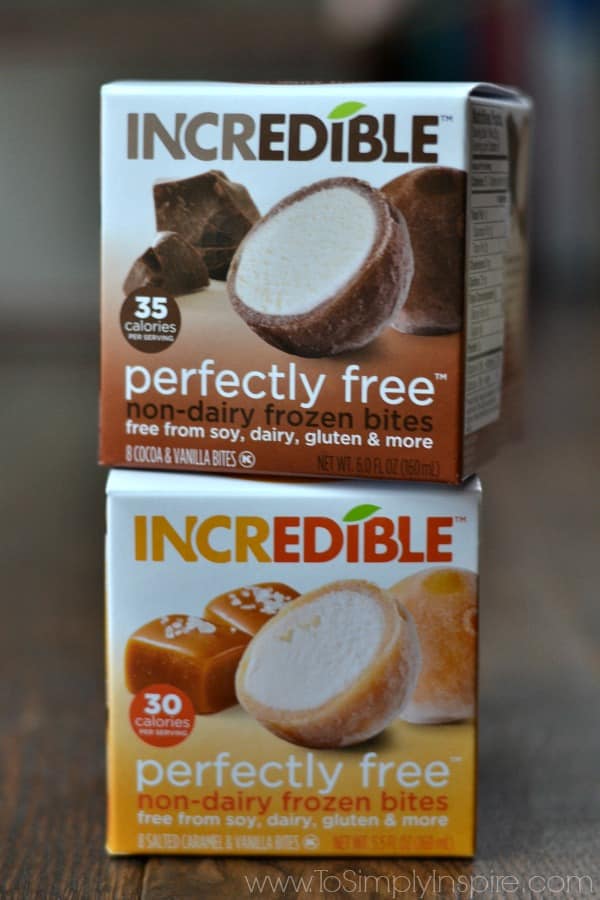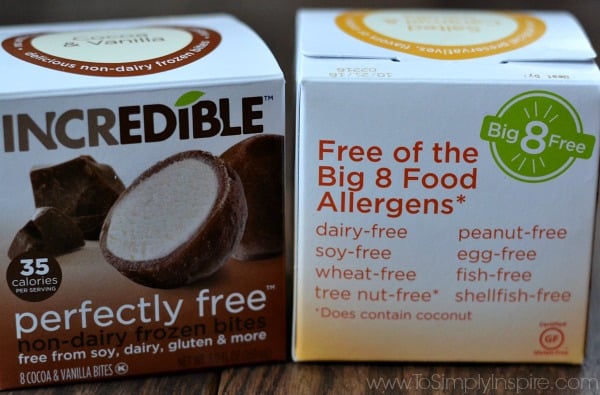 So they are a wonderful choice for those of you wanting a healthier choice AND they are perfect for those of you (or your children) that have any of the above food allergies. I said they were fabulous, right!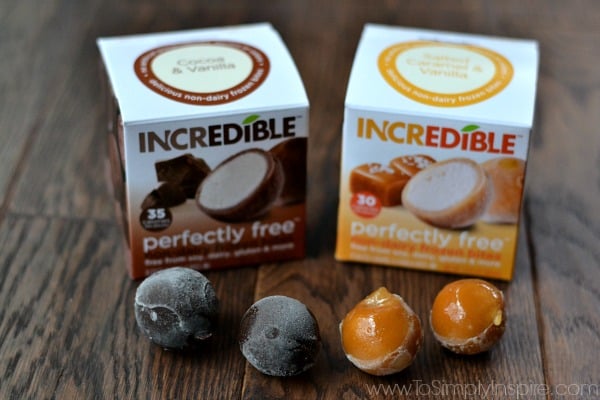 You will find Perfectly Free™ in 4 flavors with a soft, luscious outer layer and a cream center with only have 25-35 calories each.
Cocoa & Vanilla
Salted Caramel & Vanilla
Cherry & Vanilla
Blueberry & Vanilla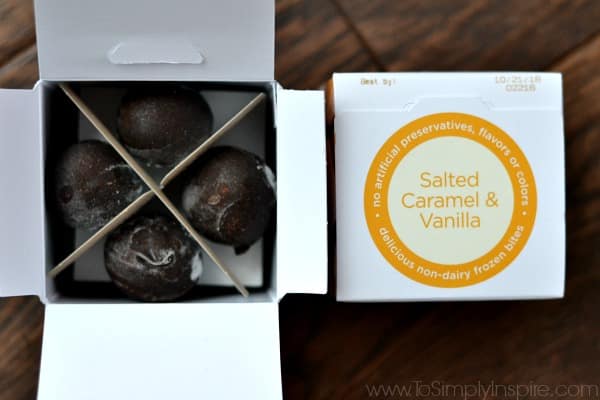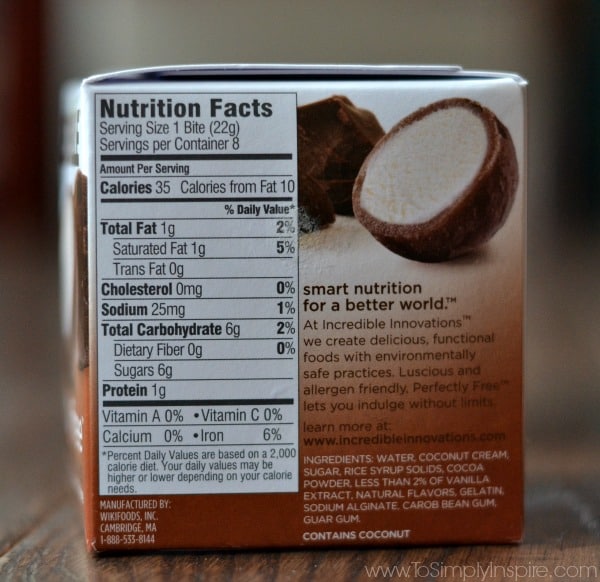 I am in love with the Salted Caramel & Vanilla ones, with Cocoa & Vanilla as a close 2nd. I can just pop 2 after dinner and completely satisfy any craving I have……without the guilt.
Find out where is your area carries Perfectly Free™ by using the locator on their website. I found ours at Shaws in the frozen treats section.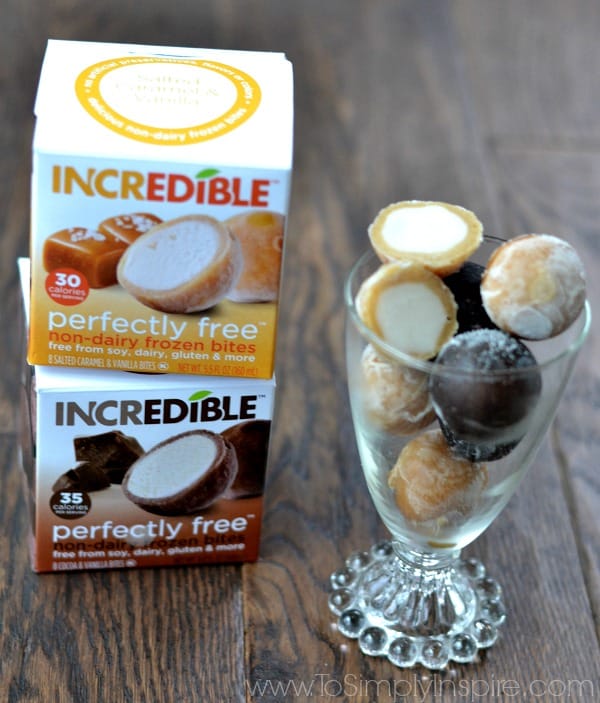 This is a sponsored conversation written by me on behalf of Perfectly Free. The opinions and text are all mine.