This is a sponsored post written by me on behalf of Ellio's Pizza. All opinions are 100% mine.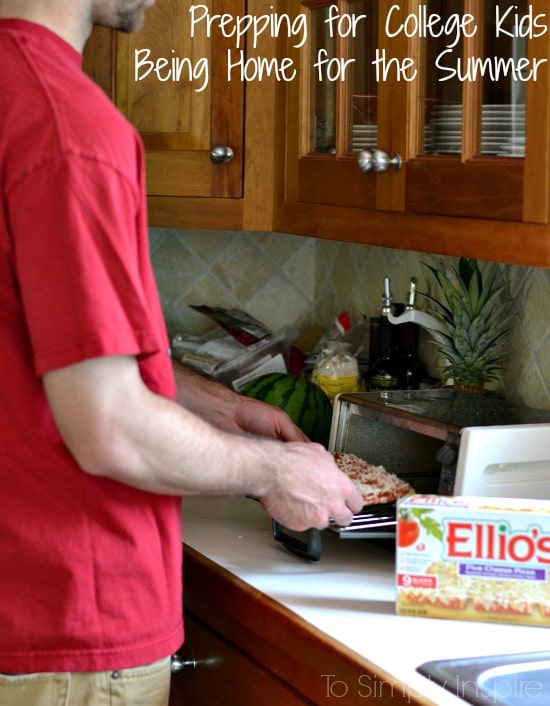 It's that time of the year. Our beloved college kids are arriving home for the Summer. Adjustments will be made, house rules will need to be redefined and loads of food will need to be bought. I can't wait to see how much more I spend at the grocery store feeding this boy.
We will, of course, be spoiling him a little (okay a lot) and enjoying him being home, especially the first week. What can I say? I love my babies to pieces . I don't think I will ever be a great empty nester. I like my "nest" full instead of empty.
After allowing him some much needed chill time and sleeping in late, we will be requiring our son to be just as independent as he is when he is away from home. He will be doing his own laundry, helping with chores and making his own breakfast, lunch, snacks, etc. I do love that he will be here for dinner more! When he is not out with his friends, that is.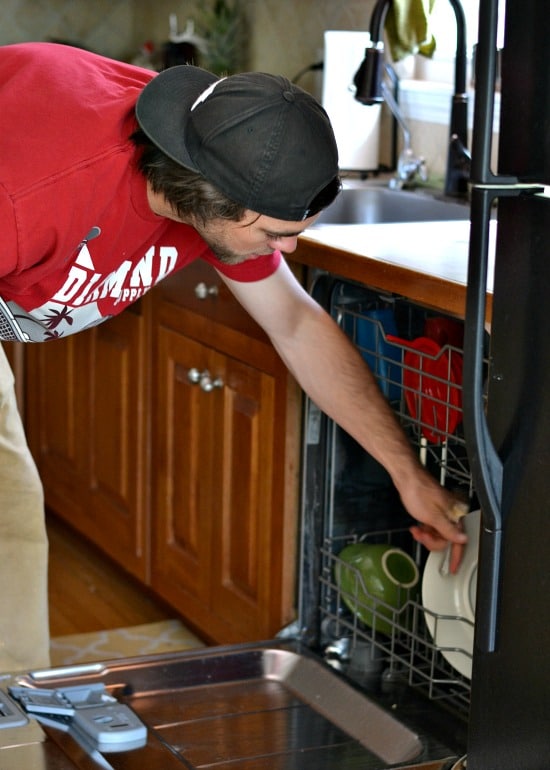 Just look at him being all domesticated!
I know that he will be indulging in our family favorite, Ellio's Pizza, for lunches. Who knows? Maybe even for breakfast and late night snacks too (it's that delicious!). It amazes me what they eat at midnight. I know I never did that! Ahem! That's right. Ellios has been around for decades and was part of my own late night eating in college.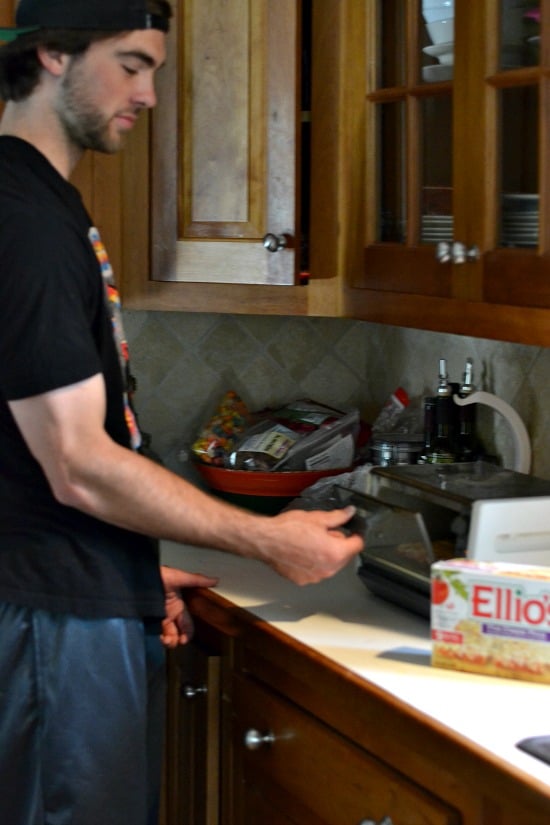 He loves that he can whip up his Ellio's Pizza in 12 minutes or less in the toaster. I love that all Ellio's pizzas are made with real ingredients – like 100% real cheese and no artificial flavors.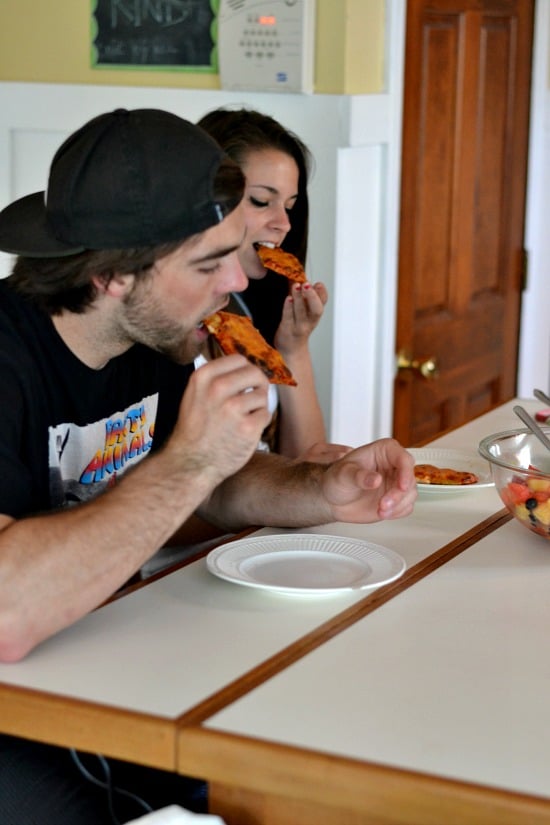 (They just love when you take their picture while stuffing the pizza in their mouths)
Stock up on Ellio's Products for your college kids or teenagers to make for themselves. Use this handy Ellio's Pizza Store Locator to see where to find it in your area.
Be sure to follow Ellio's on Facebook , Twitter and Tumblr for a lot more information.
Do you have college kids coming home for the Summer? How do you prepare for them?