Turn your morning coffee into a Fall treat by adding this simple Pumpkin Spiced Creamer. Use your choice of milk to make it gluten free or vegan as well.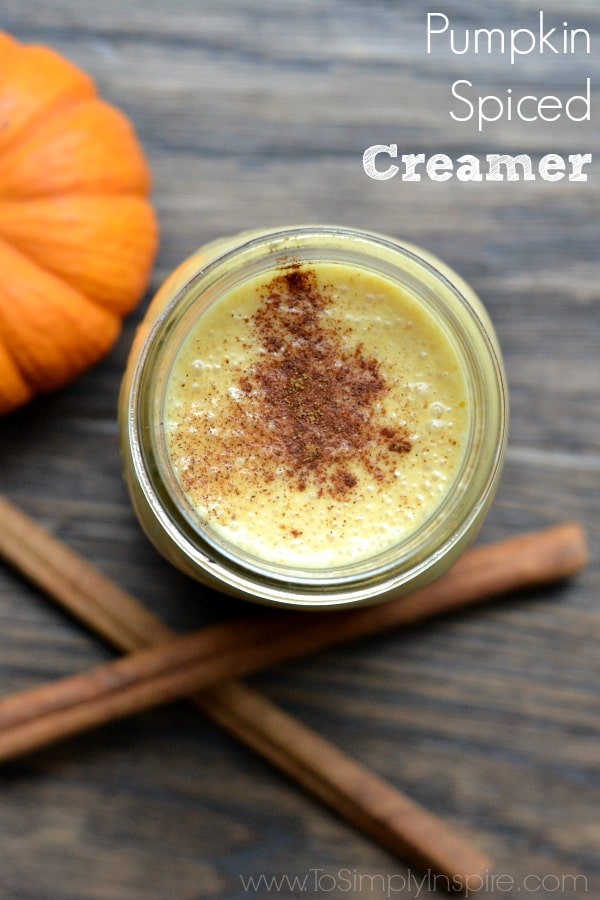 I ordered several seasonal flavors of Young Living essential oils last month to add to my stash.  I love to diffuse cinnamon and cloves and fill the house with a wonderful Fall aroma.
This weekend I spotted a great idea on one of my Facebook groups to make your own pumpkin spiced creamer using those very same essential oils and I just had to give it a try.
I decided to use coconut milk in my recipe this time but you can use whatever milk you would like. Put it in a blender and add a teaspoon of vanilla extract and pumpkin puree.
Then just add a drop each of cinnamon bark, cloves and ginger too for that little extra spice.  Blend until smooth and add your desired amount to your coffee or tea.  It's so delicious!!
If you don't want to go the essential oil route, you can also add a teaspoon each of pumpkin pie spice and cinnamon and a tablespoon of maple syrup.
Just a quick FYI  – Young Living is having a very rare 10% off Flash Sale on the Premium Starter Kit with Home Diffuser from now til Wednesday, October 19th!!  That's just $144 for 11 popular oils AND a diffuser!  Plus, new members get s free oregano.! Woot woot!  The starter kit makes a fantastic gift!!
The Premium Starter Kit includes Lavender, Peppermint, Lemon, Panaway, Purification, Thieves, Frankincense, Copaiba, RC, Digize and StressAway.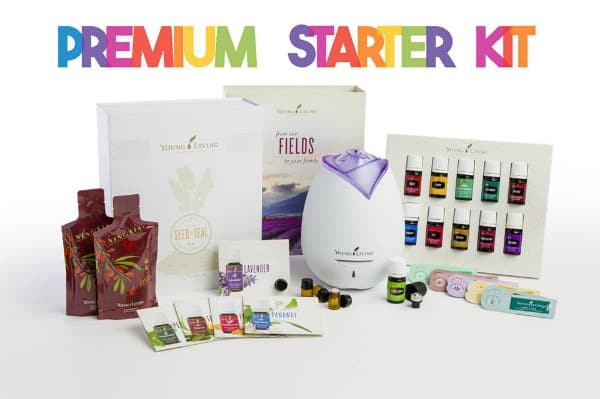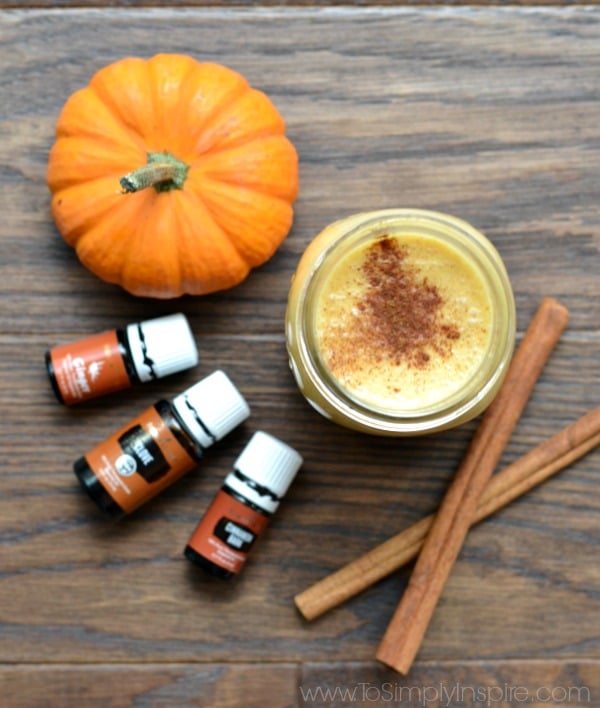 INGREDIENTS
2 cups of unsweetened coconut milk or almond milk (or other milk of choice)
⅓ cup of pumpkin puree
1 teaspoon vanilla extract
1 drop of Cinnamon Bark Essential Oil
1 drop of Clove Essential Oil
1 drop of Ginger Essential Oil (optional)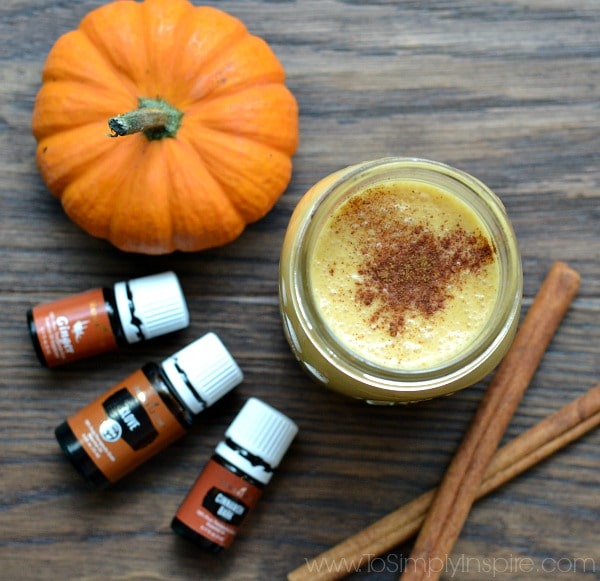 DRIECTIONS
Add all the ingredients to a blender.
Blend until smooth.
Store in an air tight container in the refrigerator for up to 7 days.
Shake before each use.
ENJOY!!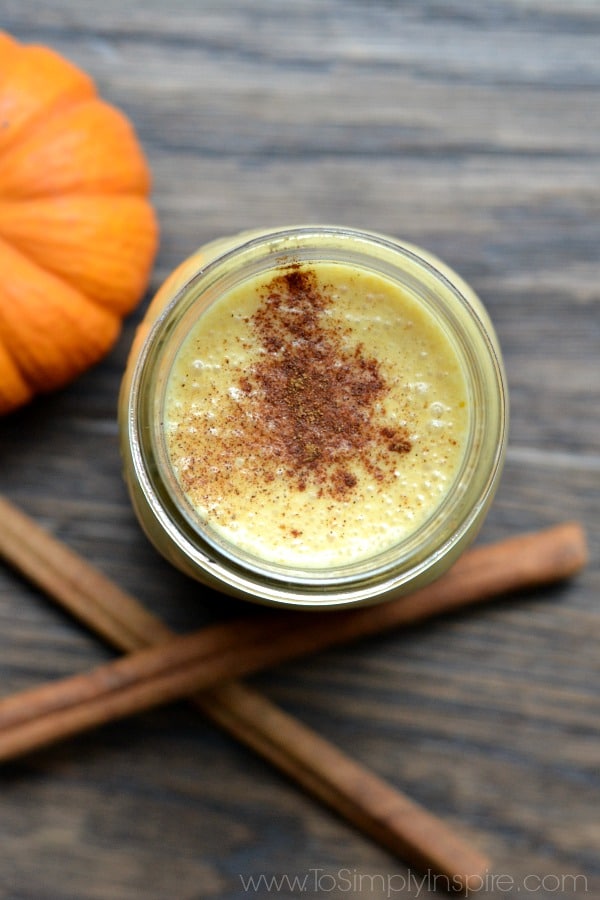 You may like these other DIY items as well: