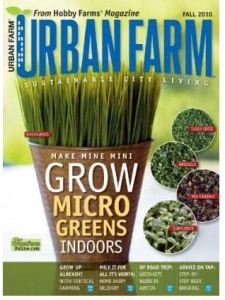 Pay $8.99 for a one year subscription to Urban Farm Magazine today January 20th.
Just use coupon code LUVABARGAIN at checkout.
About Urban Farm Magazine: A guide for those in cities or suburbs looking to become more self-sufficient by growing some of their own food and treading lightly on the environment in the space they have. Articles include how-to projects, gardening basics, composting, beekeeping, roof-top gardening, preserving and freezing, and time and money-saving ideas.
You can also get 20% off ANY other magazine subscription you may want as well with coupon code LUVABARGAIN at checkout.