These 5 favorite ways to stay cozy during the cold months of Winter make those days a whole lot more bearable.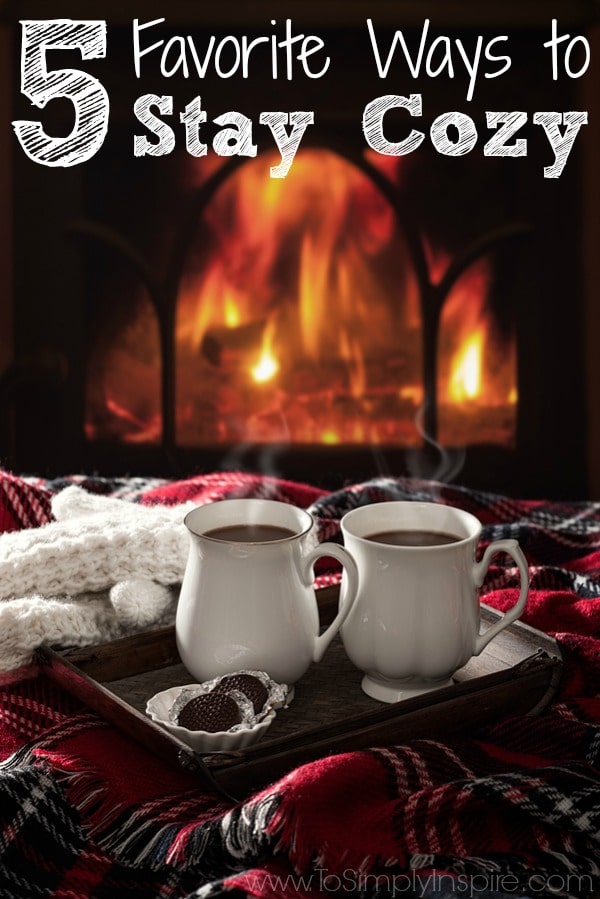 WAYS TO STAY COZY
The Winter's are cold (and long) in my neck of the woods.  I have become a little experienced in the staying cozy department since we moved here 10 years ago.  I may even come close to calling myself an "expert" at coziness.
Below are my "musts" for ways to stay cozy:
Snuggle with a Blanket
You will seriously find a blanket on every chair and couch in my house! There are actually two on the couches.  Blankies for everyone!  I have a draw toward to blanket and throws aisles in every store.  The softer the better!
Sip on a warm drink
Warming up with a mug full of warmness is the ultimate soother.  Our new house favorite is Starbucks® Hot Cocoa K-Cups®.    We are so excited that you can now buy them in the grocery store!  Yay for quick and so delicious!   It's a tough decision between the Classic and Salted Caramel flavors.  Both are made with real cocoa and non-fat milk.  Bonus!  I take mine straight up chocolatey goodness but you know the kids dig marshmallows and whip cream! Either way, they are heavenly!
Keep the fire burning
I honestly don't know what I would do without our woodstove insert during the cold winters in New Hampshire.  But any fireplace makes for incredible coziness!   We can hardly wait for the temperatures to dip in the Fall to start using it.
(as you can see by the bone in the picture, there is a little fur baby that loves laying by the fire too.)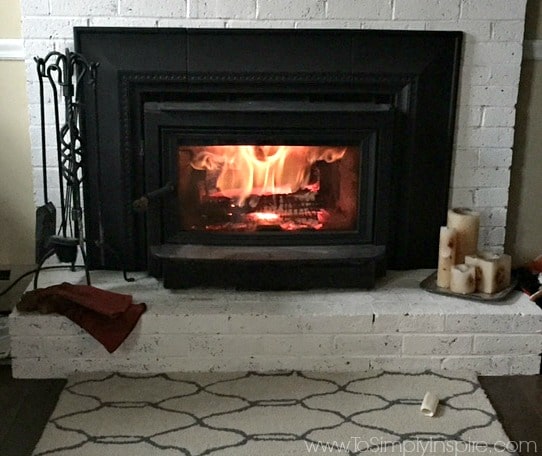 Smell the aroma
I love my essential oil diffuser so much.  If you don't have essential oil yet, light our favorite candle or burn a potpourri on the stove to ignite your cozy senses.   Our new homemade soy candles have been burning almost constantly since we made them.
Dim the lights
Turn down the lights in each room.  One of my favorite is no lights at all in the den with the fireplace.  Just the glow of the flames is complete ahhhhh.
What are your favorite ways to stay cozy?