Simple Yogurt Popsicles are a perfect "better-for-you" alternative to regular ice cream or other treats.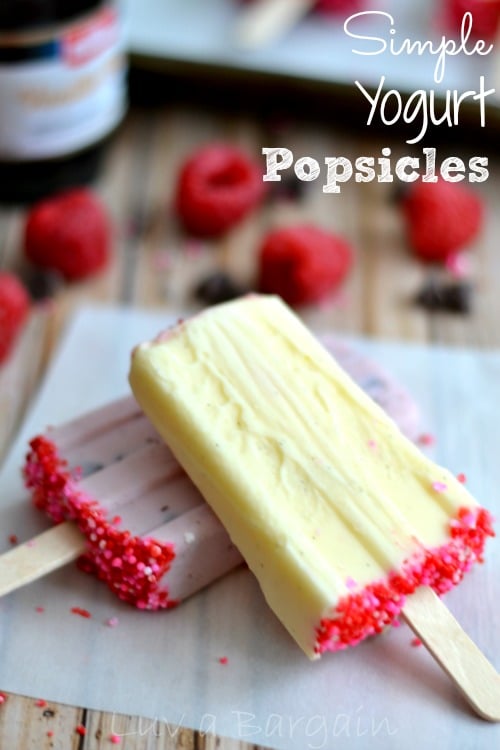 Do you have a favorite time of day that you take for just yourself?  It's hard to find that time to just sit down and relax without someone needing something or my brain just reminding me that there is laundry to be done, bathrooms to be cleaned, recipes and blog posts to be planned, my list goes on and on.
But I have been trying really hard to create a "me moment" every single day.  Even if it's just 15 minutes.  With no computer, no TV, no phone, no Facebook…nothing.  Just enjoy the moment or enjoy doing something that is just for me.  Whether it be turning on my favorite music and painting my nails or just sitting in complete silence and having a special treat.
This weekend my daughter and I were at Walmart and I spotted the fabulous new Müller® Ice Cream Inspired Yogurt.   I was giddy when I saw this new product.  Seriously?  A "better-for-you" alternative to regular ice cream or other treats. Fabulous!
I picked up the (3) new Müller® Ice Cream Inspired Yogurt flavors, Raspberry Chocolate Chip, Mint Chocolate Chip and Vanilla Bean.  This yogurt is so yummy and creamy!
I couldn't help thinking of creating the perfect little treat for one of my "Me Moments".  The first thing that came to my mind was simple yogurt popsicles. But of course I will have to share 🙂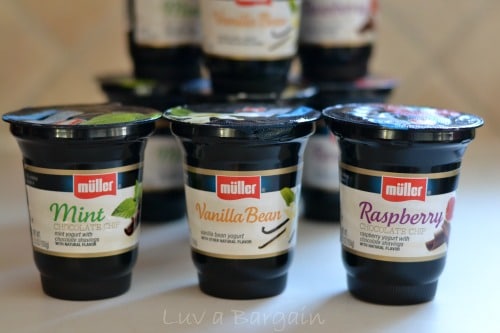 Making yogurt popsicles is so easy, I have a hard time even calling it a recipe.  I already have our little popsicle mold but if you don't have one don't worry.
You can pick one up at a Dollar store or also just use small paper cups if you have them.  I also decided to use sprinkles to dress them up a little.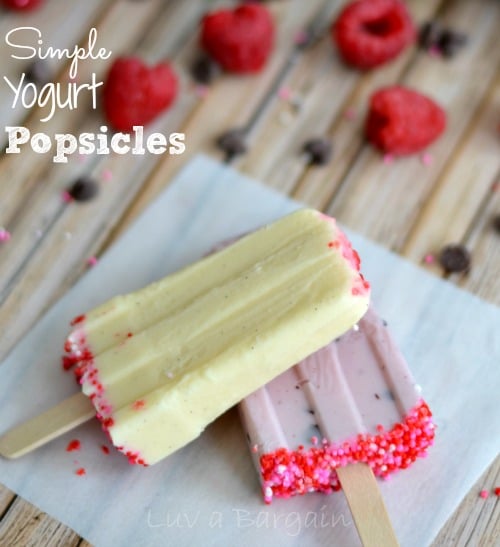 Here's how to make your very own yogurt popsicles:
Simply add the yogurt into the mold or paper cups.  Add sprinkles into the bottom of the mold first (if you'd like).
Then spoon the yogurt into the mold.  (I tapped the mold on the counter a few times to make the yogurt set with no air bubbles.)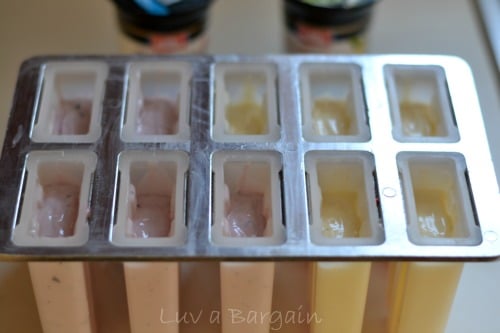 Add more sprinkles to the top (if you'd like).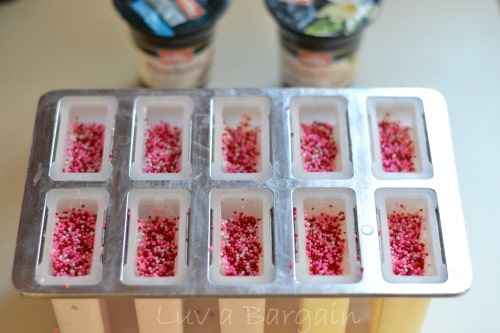 Then insert the popsicle sticks.
Freeze for at least 5 hours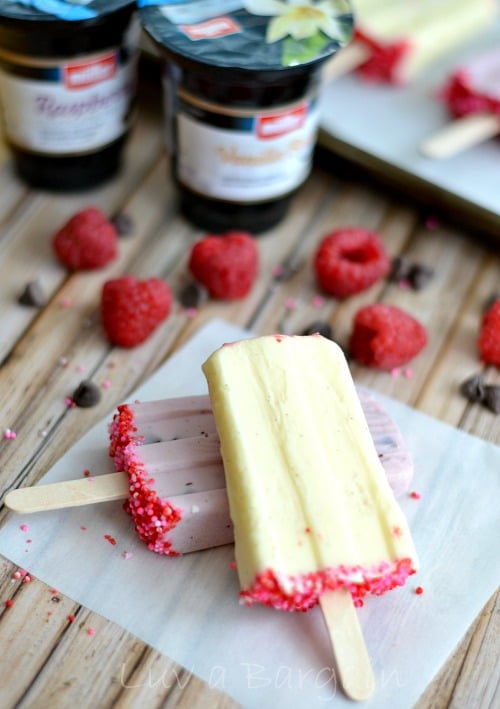 Voila! Easy, peasy little treat.