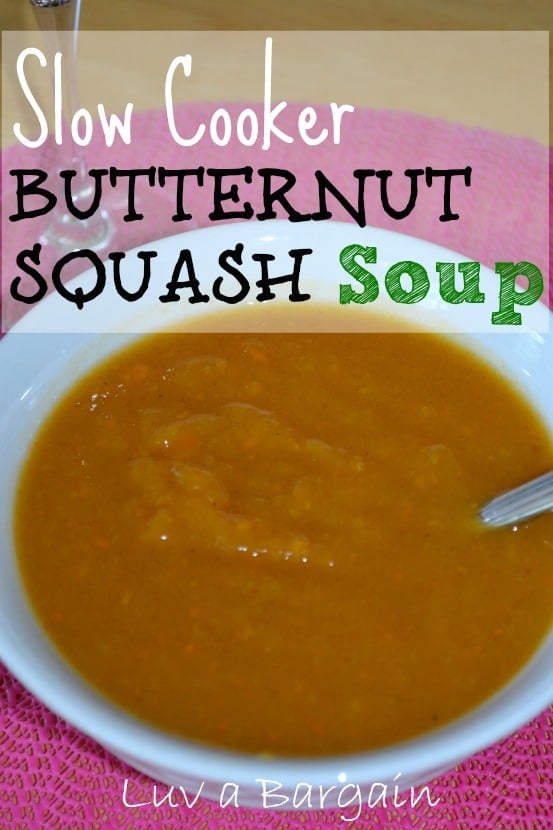 To start satisfying my craving for Healthy Soups, yesterday I decided to make this easy Slow Cooker Butternut Squash Soup and it turned out so, so good.
Ingredients:
1 medium butternut squash, peeled, seeded and chopped into 1-inch cubes
1 medium yellow onion, chopped.
20 baby carrots, chopped or 3 whole carrots, peeled and chopped
1 large apple, peeled and chopped
2 (14 oz) cans low sodium chicken stock
½ teaspoon ground cinnamon
¼ teaspoon ground nutmeg
1 tablespoon brown sugar
Pepper to taste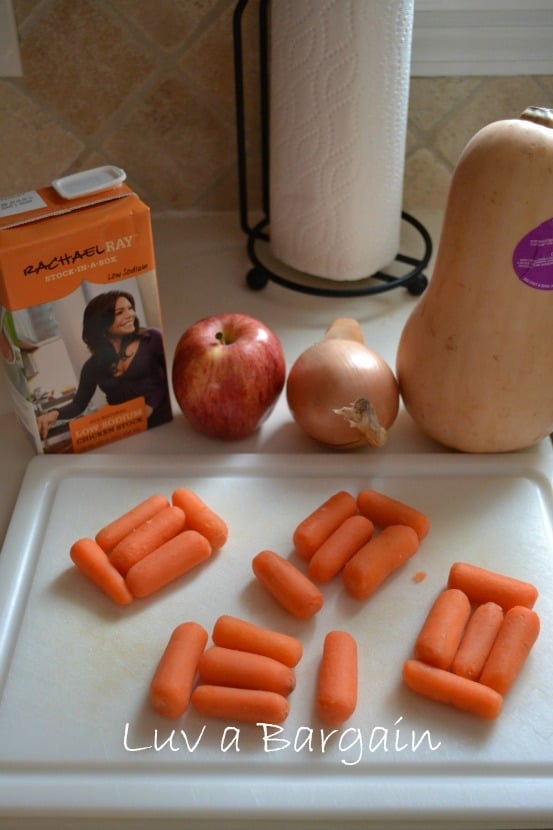 Directions:
1.  Place onion, carrots, apple and butternut squash in the slow cooker.
2.  Pour the chicken sock over these ingredients.
3.  Cook on low for 6 hours or on high for 3 – 4 hours.
4.  Once vegetables are cooked and soft, pour the soup into a blender and puree for about 20 seconds.
5.  Pour soup back into slow cooker and then add the cinnamon, nutmeg, and brown sugar and stir.
ENJOY!!