Having the right foods in your house is key to eating clean and healthy. Print this Clean Eating Food List to take with you shopping and to help plan your meals each week.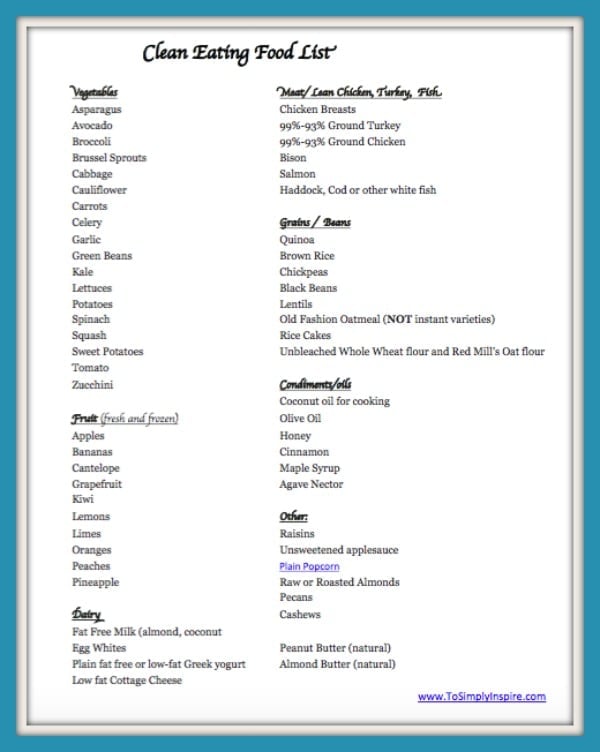 Clean Eating Food List Printable
It's hard to believe that it's been a year since I did our 30 day clean eating challenge!  Eating clean, unprocessed foods is a huge part of our life of becoming better!  I still live by the 80/20 rule for the most part because  I think it is really important to treat yourself every now and then in order to avoid binging.  Remember, the key is moderation always.
One of the most important parts of eating clean is having your kitchen stocked with the right foods. Be sure to check out these clean eating recipes to try.  I love sharing all that I try with you.
Above is my own Clean Eating Food List that you can print for yourself to help plan your meals and to always have healthy clean choices in your house.
If you have any questions, feel free to ask!
Follow my "Clean Eating Recipes" Pinterest Board for loads of more great recipes!
Follow Sherri | To Simply Inspire's board Clean Eating Recipes on Pinterest.