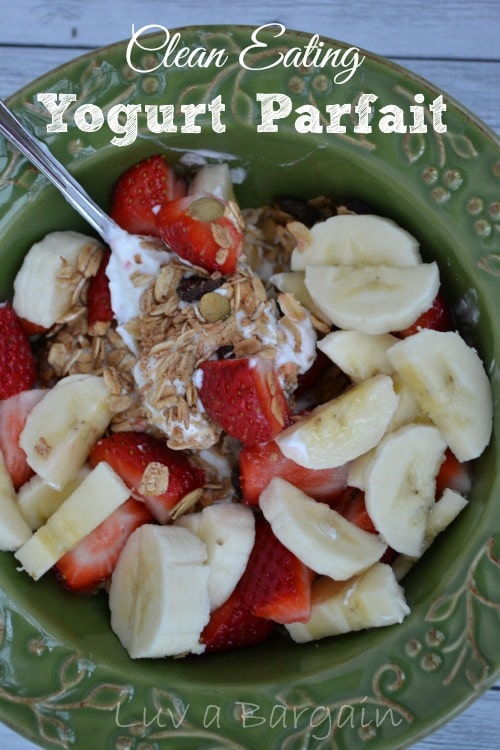 YAY!!  For the next whole week I am vacationing at the beach with my family in NC.  It's my favorite trip every year.  We do a lot of lounging, eating, boating, sunning and lots of laughing! Don't worry, I have a few wonderful new recipes that I will be posting next week all ready to go.
This simple yogurt parfait is the perfect cleaning eating breakfast or even an afternoon snack.  It's quick  and easy to make which is great for our  group.  The key to keeping it clean is to use fat free plain greek yogurt.  If you want to sweeten it, use a little honey or agave.
My favorite way to have it is with strawberries, banana, and homemade granola or nuts (either almonds, cashews or pecans), and honey.
You can add whatever you want to change it up.  Use blueberries, peaches, apple, kiwi, etc.   It is always wonderful.  🙂   We will have a little of everything in containers ready to use.