Learning how to bake bacon has been a game changer in our house. It's simple and the clean up is so much easier.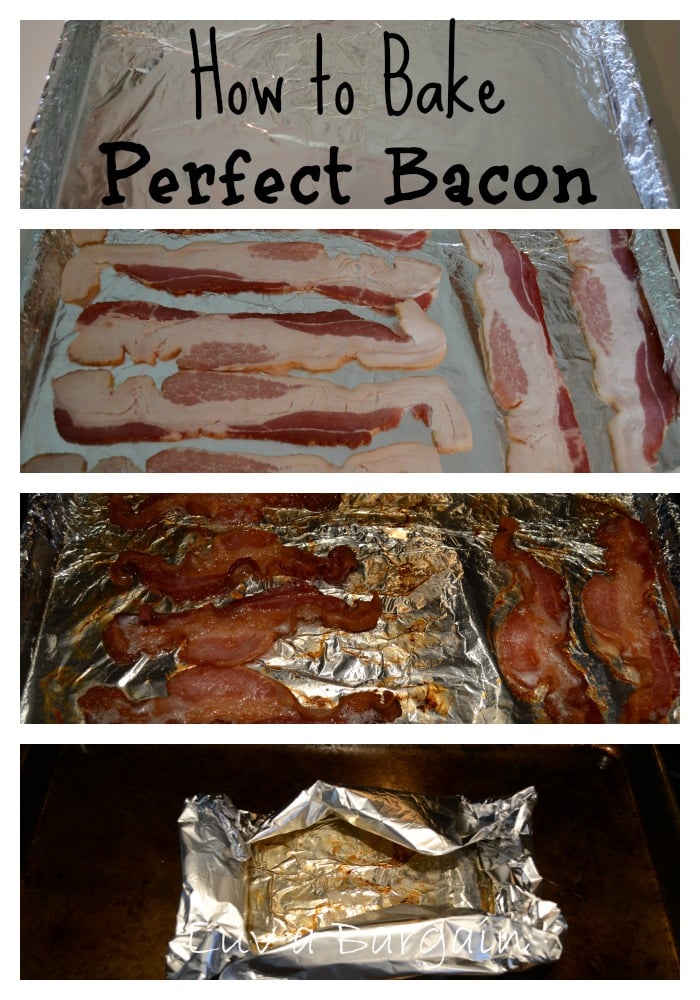 My brother and sister-in-law turned me on to this spectacular way to cook bacon! I do love bacon!     I don't make it a lot because it's a big weakness. And I would just eat the WHOLE thing 🙂  But when I do make it, baking it is absolutely the way to go!
It is so crispy and without the greasy, popping mess.
DIRECTIONS
1. Preheat oven to 400 degrees
2. Cover a baking sheet with foil or parchment paper for much easier cleanup
3. Lay bacon flat on the baking sheet.
4. Bake for about 15-20 minutes or until desired crispness but be careful not to burn.
5. Remove from oven and transfer to another baking sheet that is lined with paper towels to drain.
6. Then simply fold the ends of the foil up on all 4 sides for very easy clean-up. 🙂
ENJOY!!!
Have you ever baked bacon?