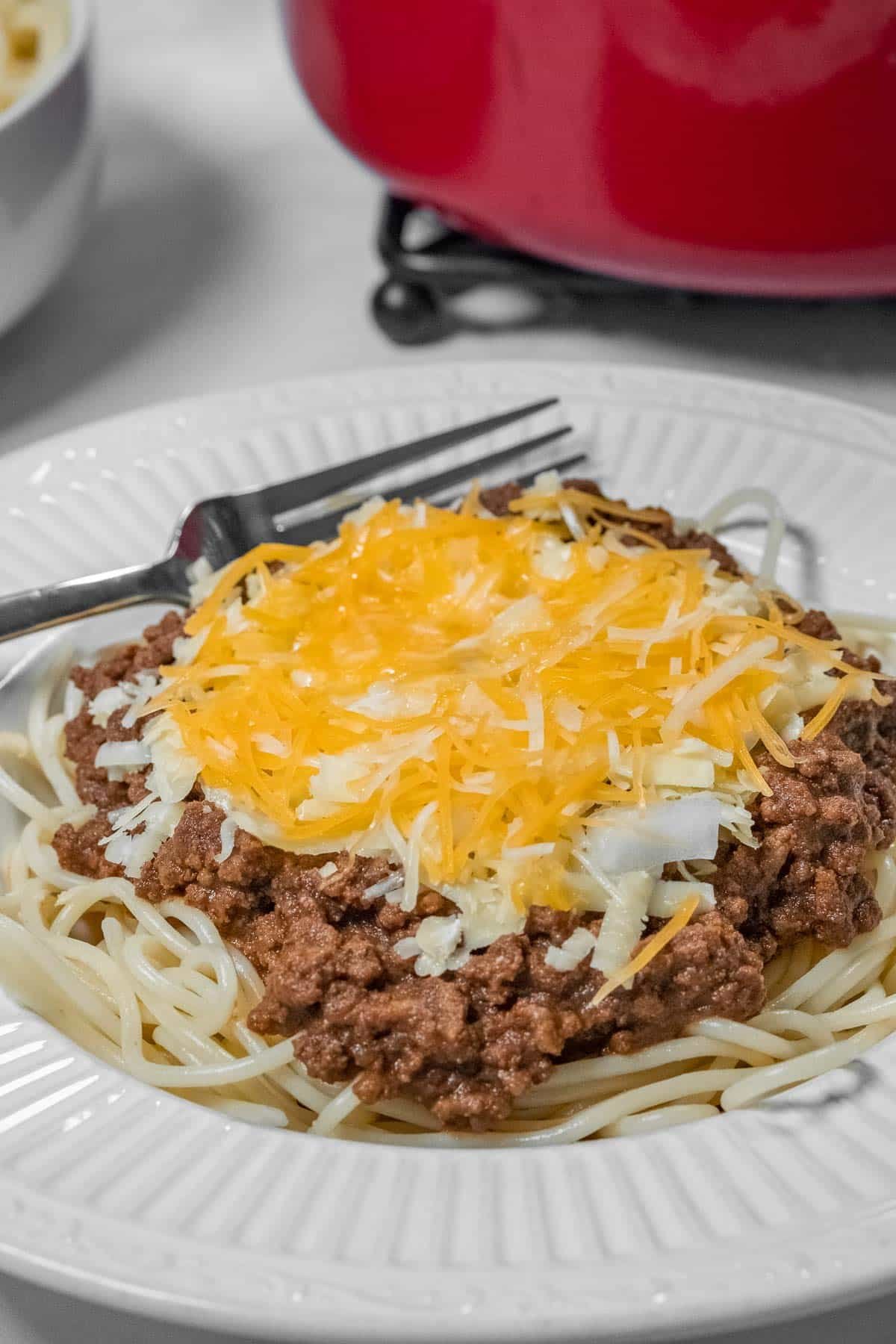 Cincinnati Chili Recipe
Years and years ago my sweet friend, Barb, introduced me to Cincinnati Chili. I remember it like it was yesterday! I fell in love 🙂
We used to be able to buy a seasoning packet at the grocery store that you just added the water, tomato paste and ground beef.  But when I moved from NC to NH and couldn't find it anywhere here! At first, I would send Barb money and she would mail me a few packets. she was a good friend!   They were about $2.50 a pack too!   I started to feel a little annoying continuing to ask her to do this so I took an empty packet to my local grocery store to see if they would order it for me.  No luck there.
So, long story short, I got the nerve to try to make it myself.  I scoured the internet for recipes. I read and read and read reviews, ideas, substitutions to try and get the true flavor I wanted.
After much trial and error, I have mastered it! You have no idea how excited my entire family was when I did. We had gone without a weekly favorite for several years. Years people.  So it was a very happy day!
You just have to try it if you never have.  It has such a unique flavor. And the smell that fills your house while cooking is divine.  Every time I make it, they come through the door with an "AHHHH, I know what we are having for dinner smile".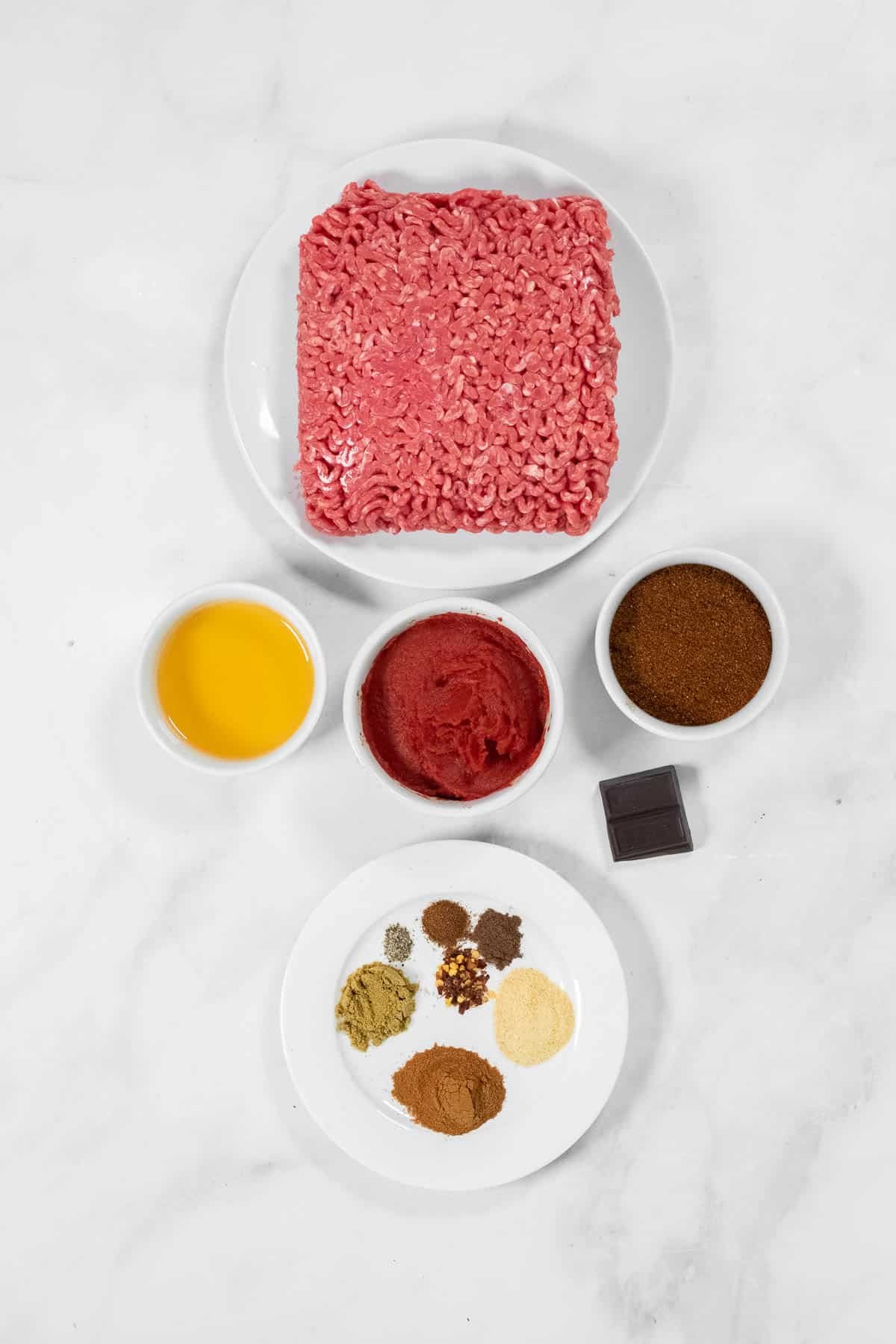 Ingredients for Cincinnati Chili
1 (6 oz) can of Tomato paste
½ square (.5 oz) of baking chocolate
¼ cup of chili powder
1 teaspoon cinnamon
1 teaspoon of garlic powder
1 teaspoon of cumin
¼ teaspoon of allspice
¼ teaspoon of ground cloves
¼ teaspoon of red pepper flakes
⅛ teaspoon of black pepper
2 tablespoon of apple cider vinegar
5 cups of water
1 ¼ lb of lean ground beef
How to Make Cincinnati Chili
1. Add the 5 cups of water in a large cooking pot.
2. Add the tomato paste and chocolate and heat of medium heat stirring to mix about 3 minutes. (I press the tomato paste with a fork)
3. Add the all other ingredients
4. Next, crumble the raw ground beef into the pot. I break it into small pieces and then stir to break it up more. Then I press it against the sides of the pot to continue to crumble it. It will become very fine which is what you want.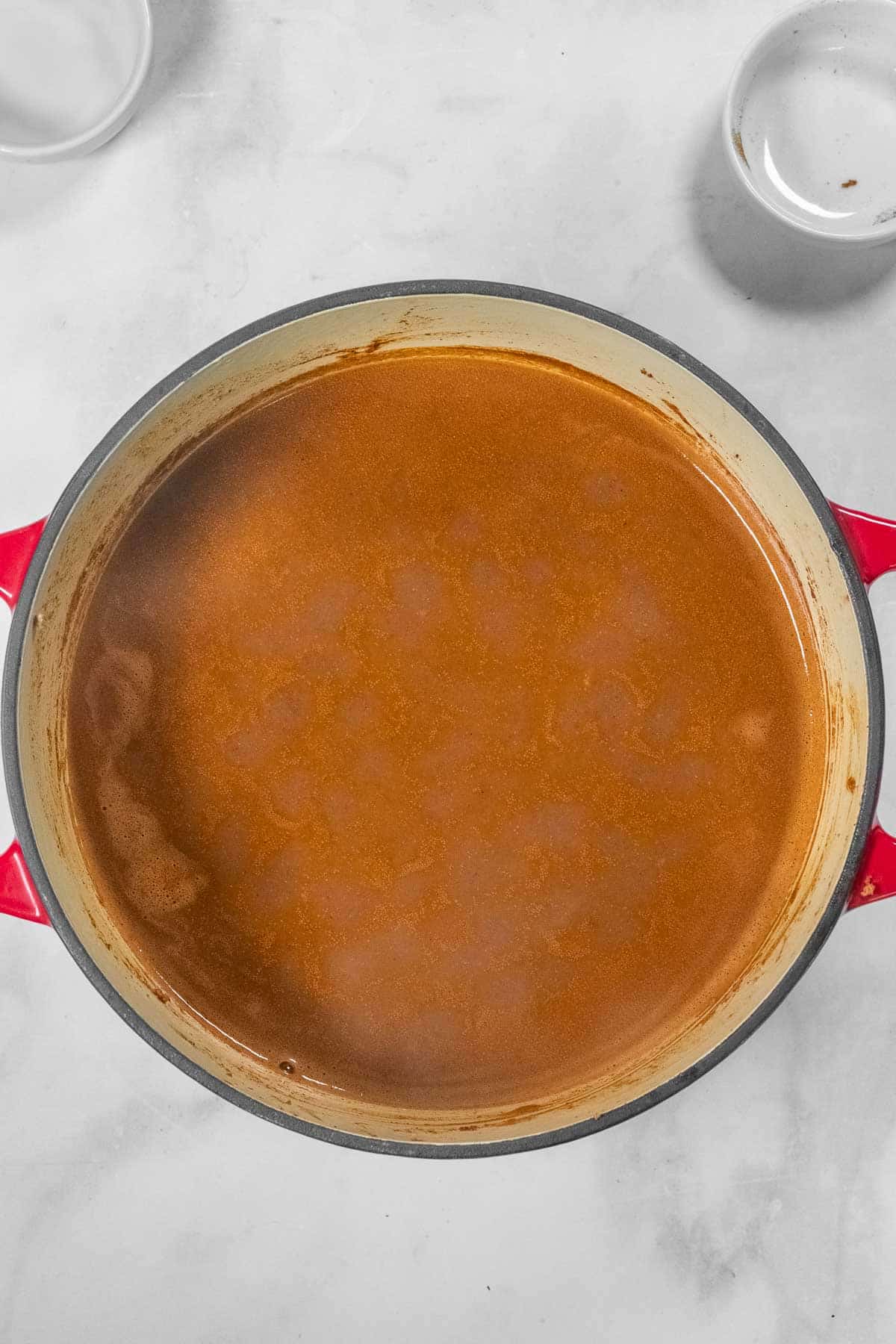 5. Turn heat up to bring to a boil.
6. Once boiling, turn the heat down to med-low, so it is at a slow boil.
7. Cook uncovered for 1 to 1 ½ hours stirring occasionally. You will want it to thicken substantially. I have coked it for up to 2 hours.
8. Serve over Thin spaghetti.
Optional toppings for traditional Cincinnati Chili
2-way: chili and spaghetti
3 -way: chili, spaghetti, and cheese
4-way: chili, spaghetti, cheese, and onions
5-way: chili, spaghetti, cheese, onions, and beans