Easily make your very own DIY Hydrangea Wreath to bring beautiful color to your front door in less than 30 minutes.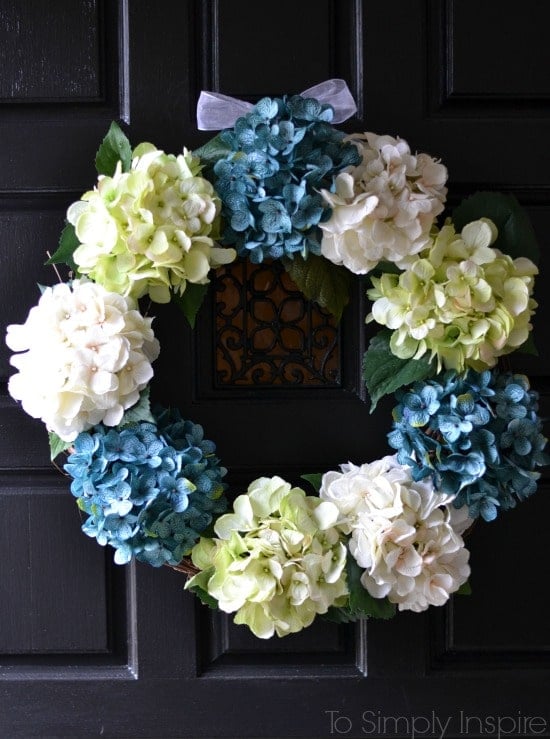 DIY HYDRANGEA WREATH
After searching Pinterest and seeing so many exquisite ideas for DIY Spring wreath ideas, Little Miss and I decided we were most in love with one that would include Hydrangeas, my favorite flower. (It's a close tie with Stargazer Lilies.)
This one was just as easy as the DIY Fall wreath that we made back in September. This is one of those projects that is hard to mess up. We bought our flowers at Hobby Lobby again. I like to find flowers that look more "real" and I think Hobby Lobby has a great selection. They are usually on sale very often! These were 50% off when we bought them.
HOW TO MAKE A DIY HYDRANGEA WREATH
I purchased another grape vine wreath for $2.50 (used the 40% off coupon on that)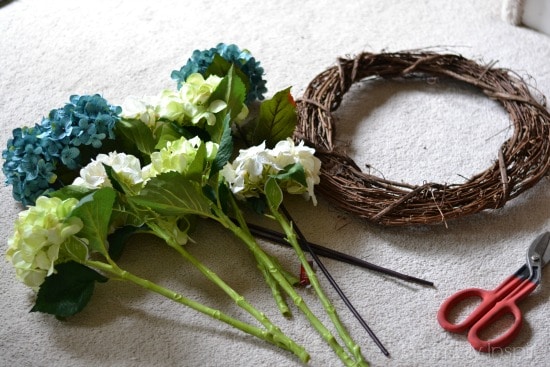 Then I simply pushed the flower stems through the vines, spacing them evenly as I added each one. I did not cut the long stems until all of the flowers were on the wreath and looked like I wanted it to.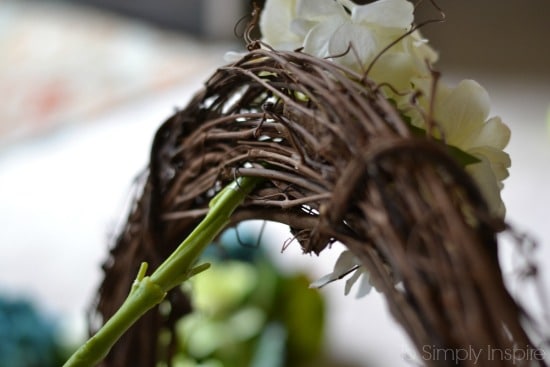 When all 9 flowers were in place, I clipped the long stems off on the back of the wreath.
To make sure they stay in place, I used my hot glue gun on the front and back of the wreath. I simply added a good amount of glue around the stem so it would adhere to the wreath.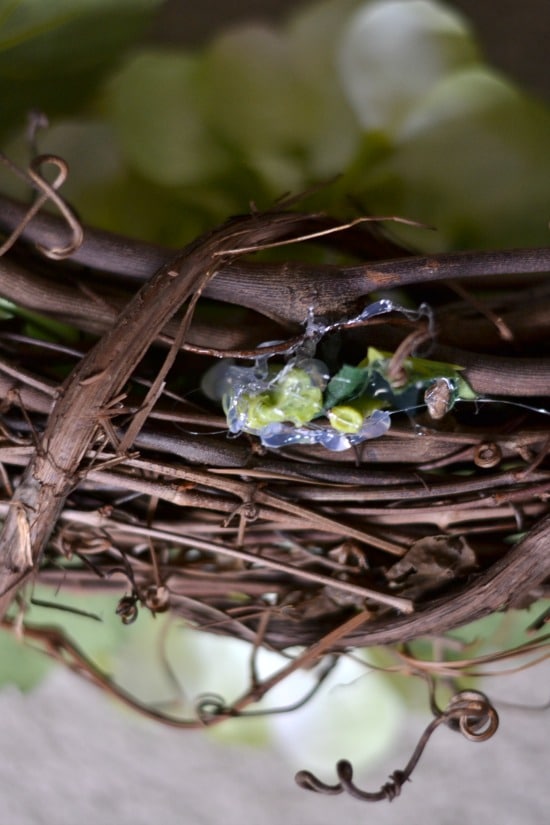 I love how it looks to hang wreaths with a ribbon, so we decided to hang this one with white ribbon. 🙂 Cut about 3 feet of ribbon and feed it through a bigger piece of the vine.
I'm in love! 🙂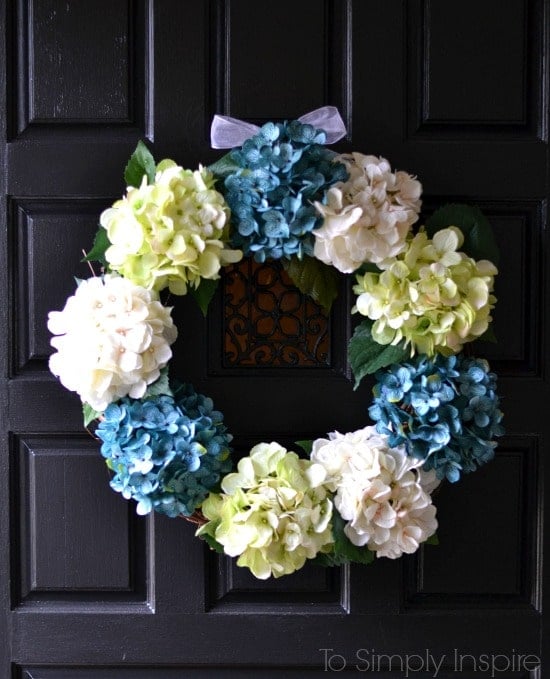 Be sure to check out these other easy DIY Wreaths as well: