Make this easy DIY Fall Wreath featuring orange and red berries for a gorgeous Fall addition to your front door.  It's quick to make in just 15 minutes!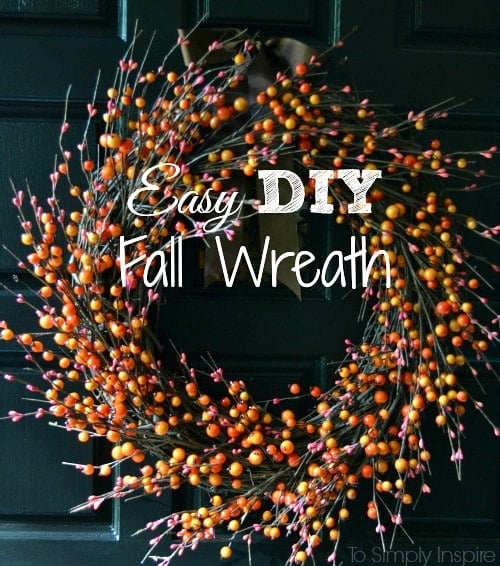 This week has been so busy around our house.  Fall weather brings me Fall projects just about as much as Spring cleaning.  Does anyone else make a long to-do list in the Fall?  Please tell me you do and I'm not the only one.  Cleaning out, organizing and de-cluttering again.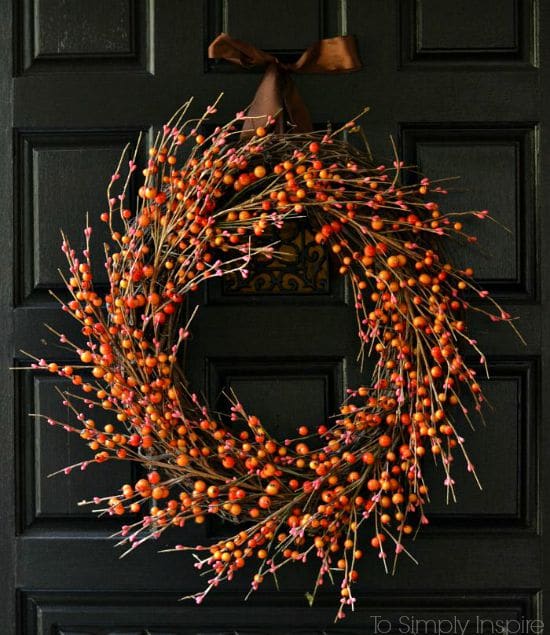 My daughter asked if we could add some fun projects too.  She is in love with searching for fun crafts and DIY on Pinterest for us to make.  I promised her that she could make something she wanted.  She is completely into decorating.  Maybe she is finding her thing.
Last year she made us this DIY Fall Leaf Bowl.  This week, she decided she wanted to make a Fall Wreath for the front door, which was actually my painting project last Sunday. It's now black! Little things get me so excited!)
She narrowed down her choices and then decided to do something sweet and simple. We headed to Hobby Lobby (with our handy dandy 40% off coupon) to get her supplies.  I was thrilled to see all of their Fall Flowers are on sale 40% off this week too.
She picked out a 14-inch grape vine wreath and (8) little orange berry stems.
All she had to do to make the wreath was to simply trimmed the ends of the stems and push them into the wreath all the way around and space them out to look how she wanted.
It literally took her 15 minutes to make this beautiful wreath!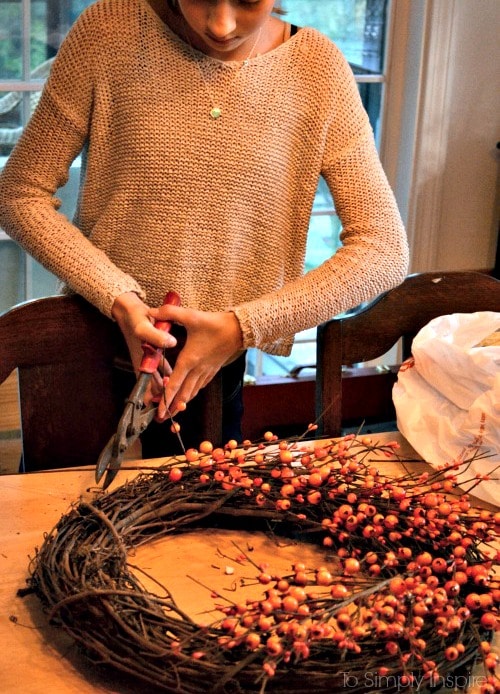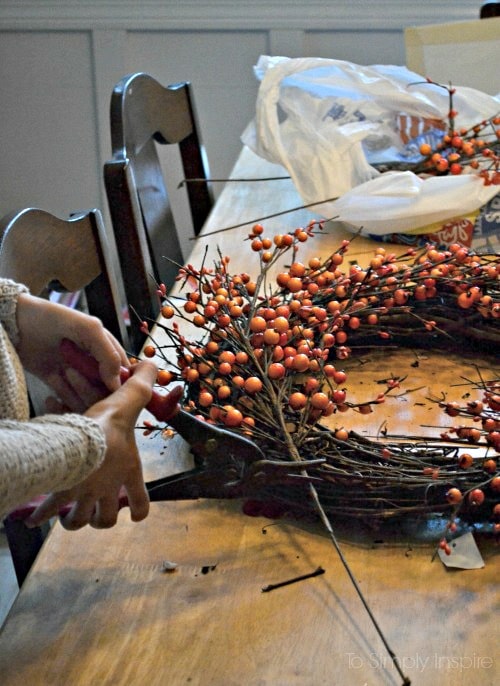 We decided to hang it with 1 1/2 inch brown ribbon bow to add a little extra "prettiness".  I helped her push each end of the ribbon through the wreath from the front side about 2 inches apart to the back and then tied the bow at the height we wanted on the door.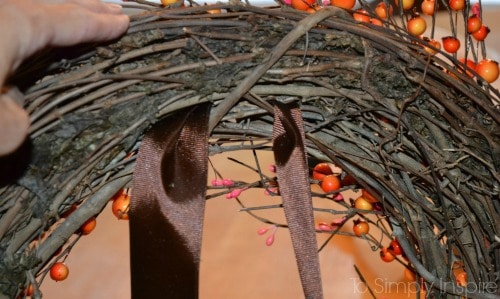 Sophie is so proud of herself!!  Pretty little wreath looks gorgeous on our newly painted door.  Voila!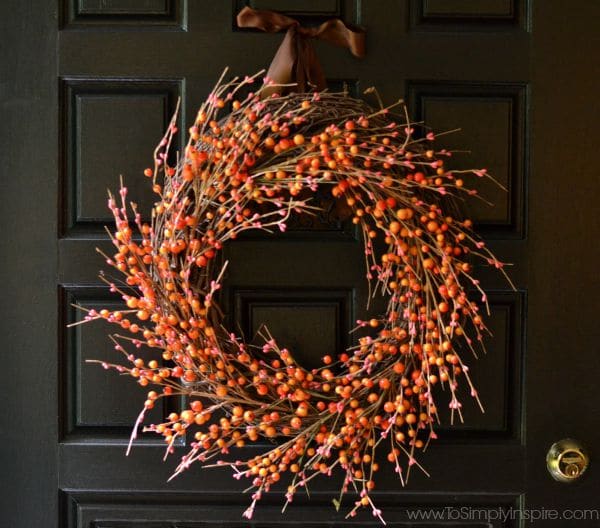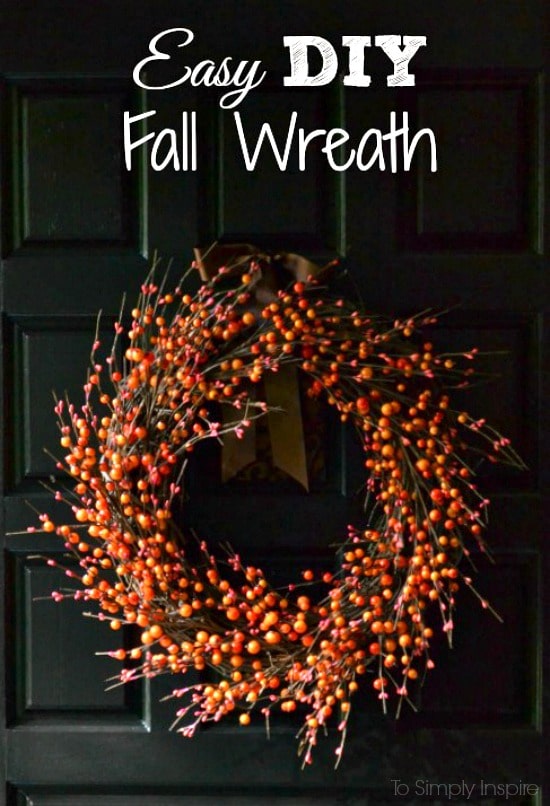 You may also like these other easy crafts