Use this helpful Spring Cleaning Checklist to track your cleaning and mark off items as you go.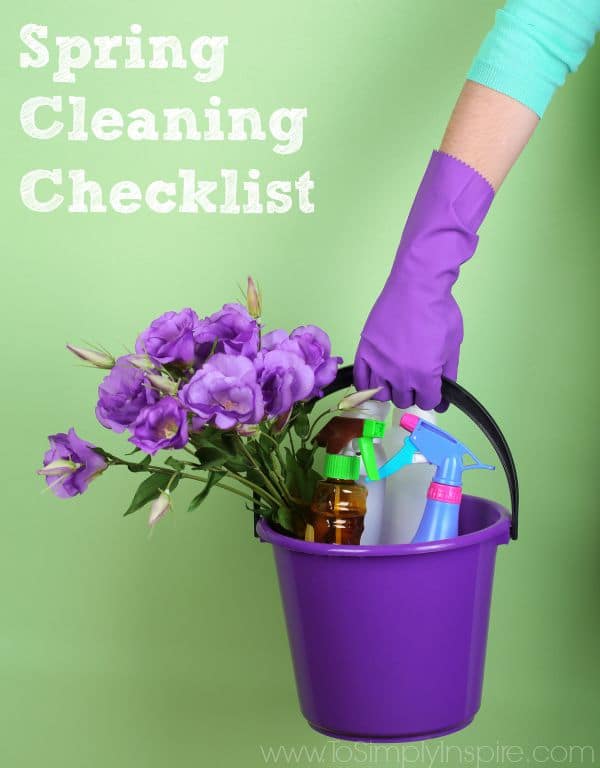 It's finally here! Spring is finally here so I thought I would repost this handy spring cleaning checklist again for you.  There may still be snow on the ground up here in New Hampshire from last week's huge storm but I am ready to start tackling my list.
I am officially kicking into Spring Cleaning mode. It hits me like a brick. I'm ready to throw open the windows and let the breeze flow in and get rid of the stale Winter air.  I may have to wait a few days to do this since it's still a little chilly.  But, I am ready to purge and wash and get down and dirty in every nook and cranny of this house.
Who's in? I have created this free Spring Cleaning Checklist that you can click on and print your very own. I'm a list maker! I get a little giddy when it's all marked off. 🙂
Don't get overwhelmed. Just pick something to start with and you will get on a roll.  Even if you have gotten started and not finished yet, this checklist can help make sure nothing gets forgotten.