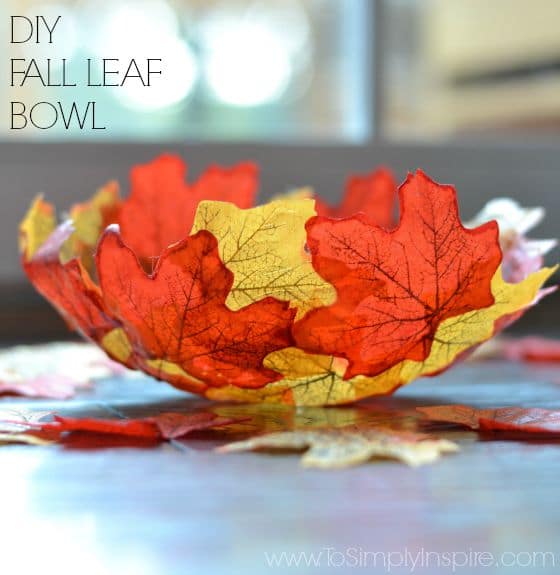 My daughter is the mastermind behind this adorable DIY Fall Leaf Bowl.
All you will need for materials is loose leaves or leaf garland that you detach, Mod Podge (matte finish), a foam brush, a Balloon, and a mixing bowl.
We went to the Dollar Store and found a bag of 50 Fall leaves and a really big bag of foam brushes (for a $1.00 each!)  We already had the Mog Podge to use to glue it.
I did find this 120 Artificial Fall Maple Leaves in a Mixture of Autumn Colors
on Amazon if you have trouble finding the leaves. 🙂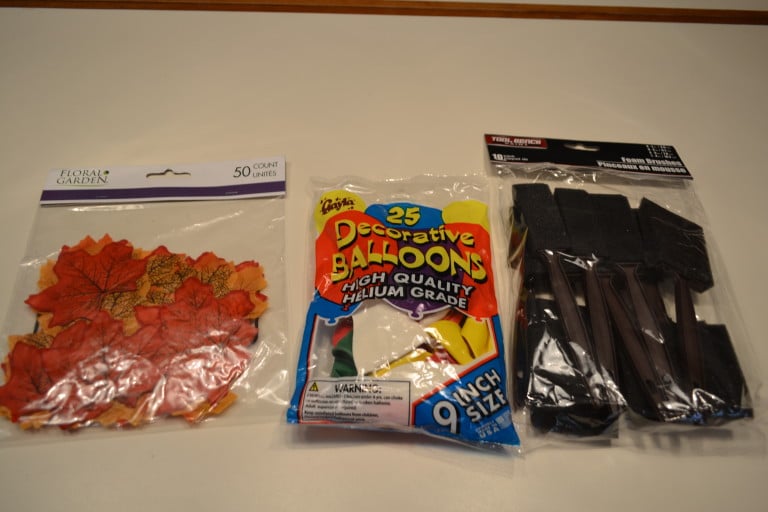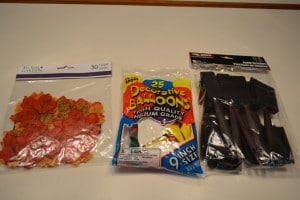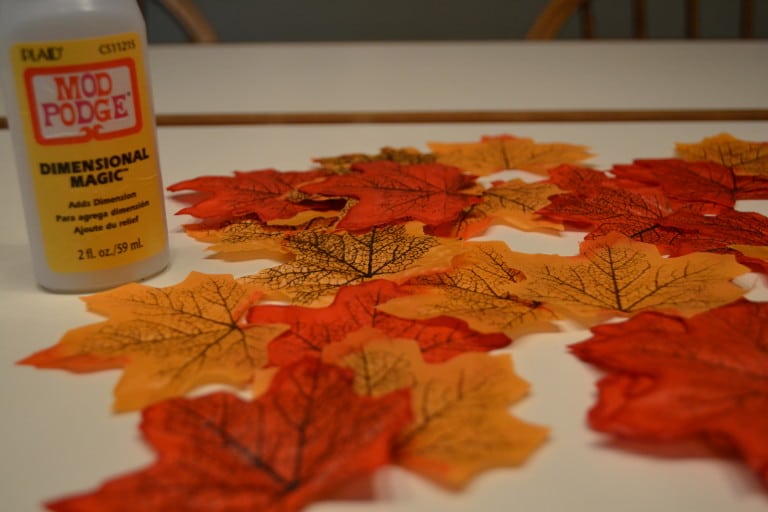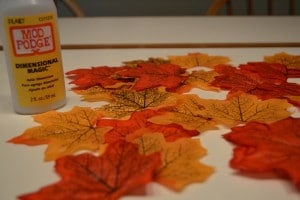 To begin, blow up your balloon and tie it.  Insert in, top down into the bowl.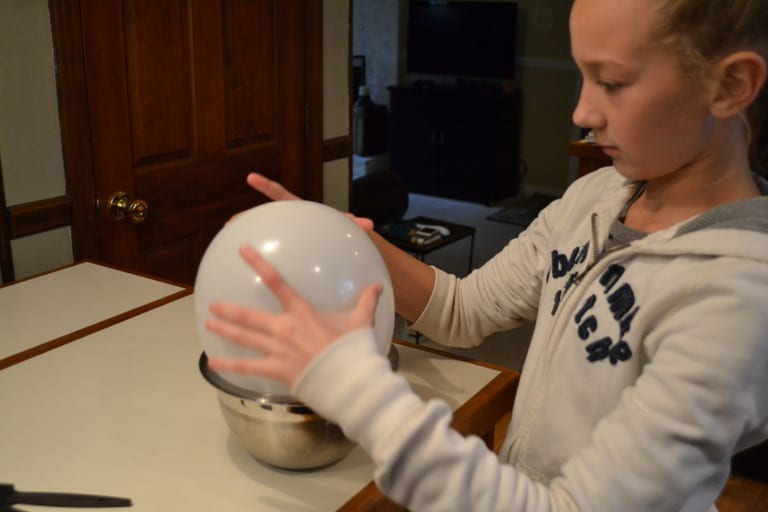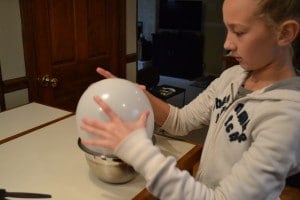 We made a little plate out of aluminum foil to put the Mod Podge on. (You would also use a bowl or cup)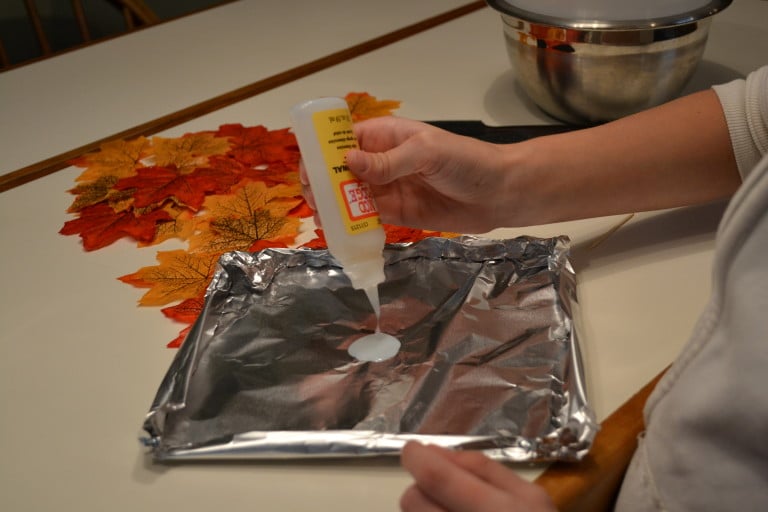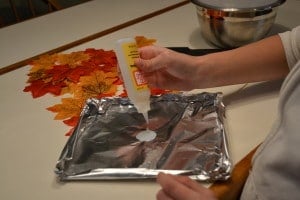 Spread the Mod Podge onto the balloon, starting at the top and working the way down about 1/4 of the way down (or however "deep" you want your bowl).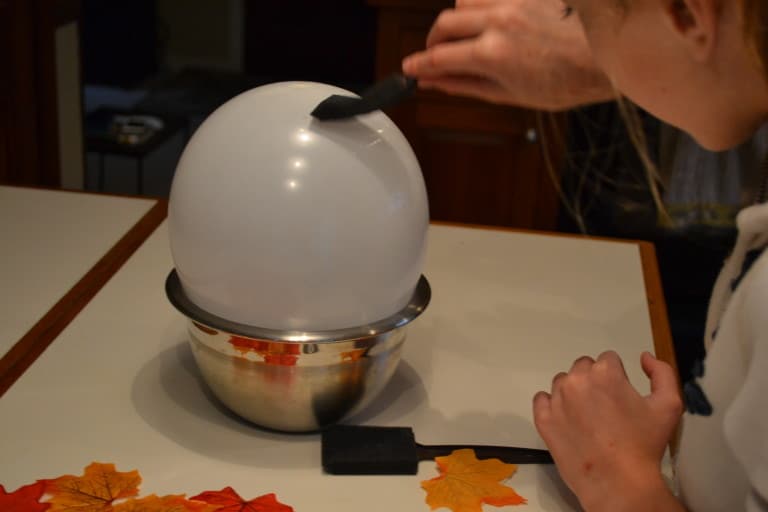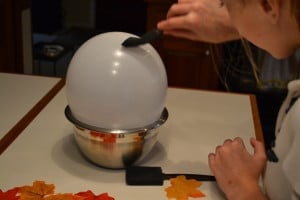 Apply the leaves on at a time, applying more Mod Podge to each leaf as you apply.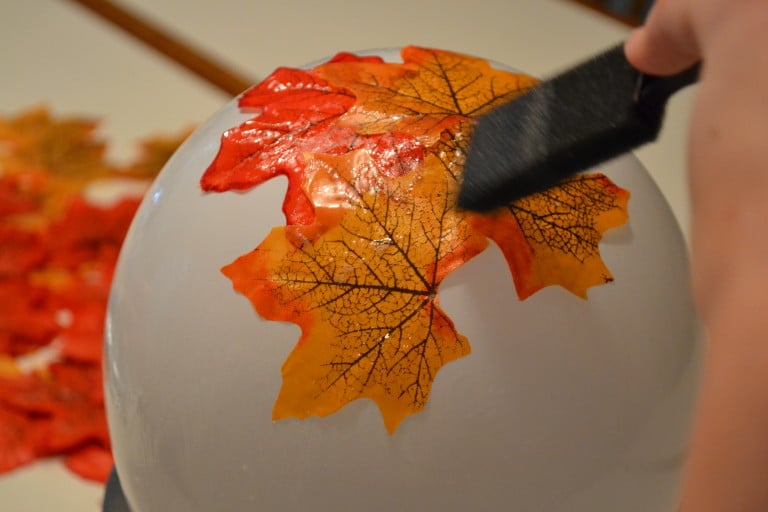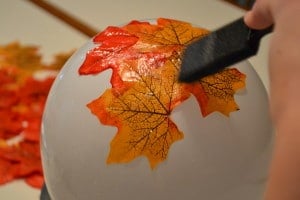 Cover the entire area you want for your bowl.  Be sure not leave any open spots.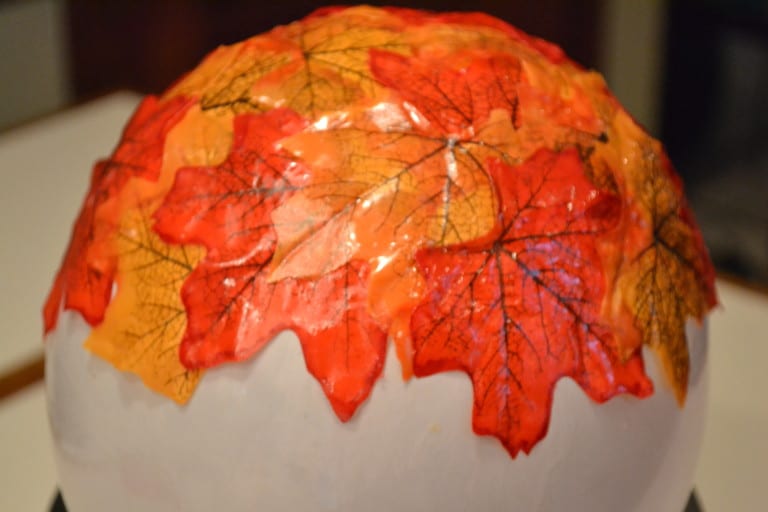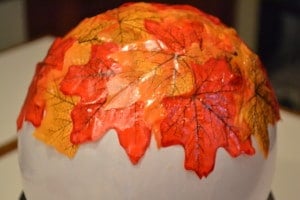 Let it dry for a couple of hours. We let ours dry for about 3 hours.  Then, you simply pop the balloon and carefully peel it away from the leaves.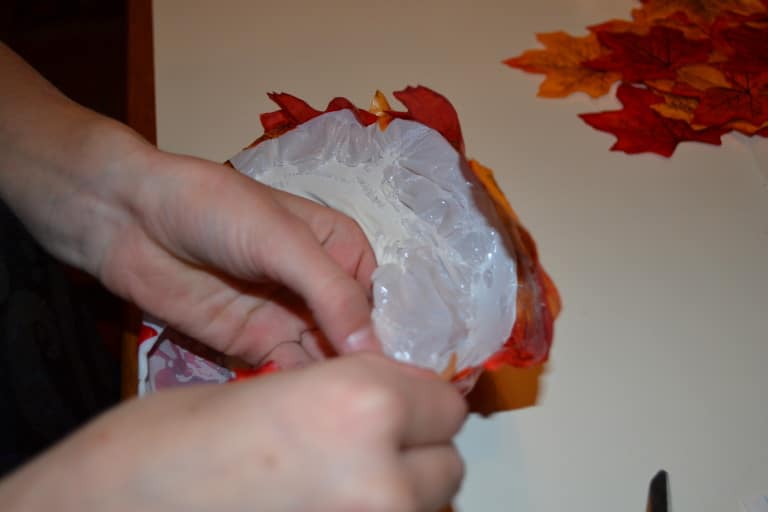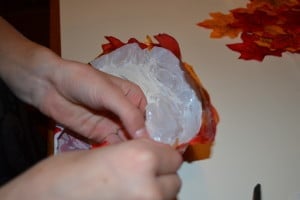 Voila!! Our beautiful little creation….. guess who ran to find something fun to put in it. 🙂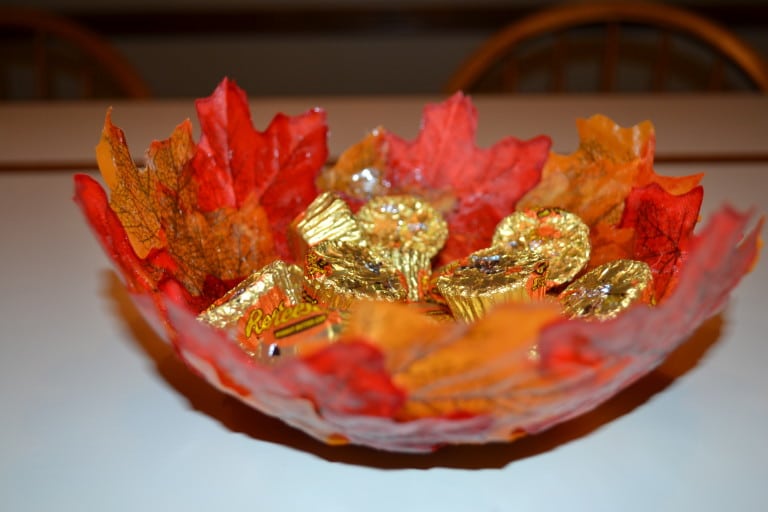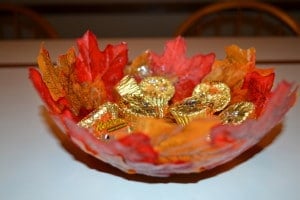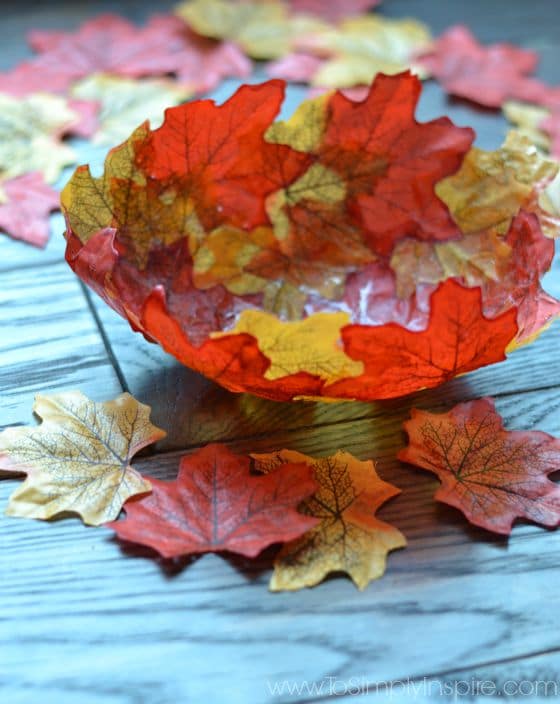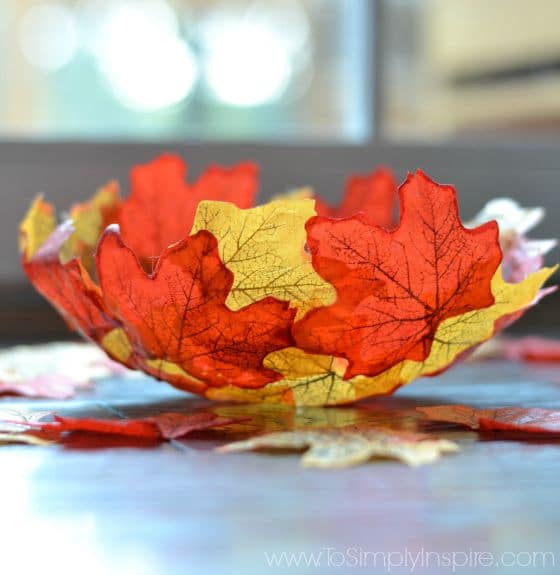 You may also like these other fun craft ideas: