Make this simple DIY Pine Cone Vase Filler with Fairy Lights in just a few minutes to add a little glowing Fall decor to your table.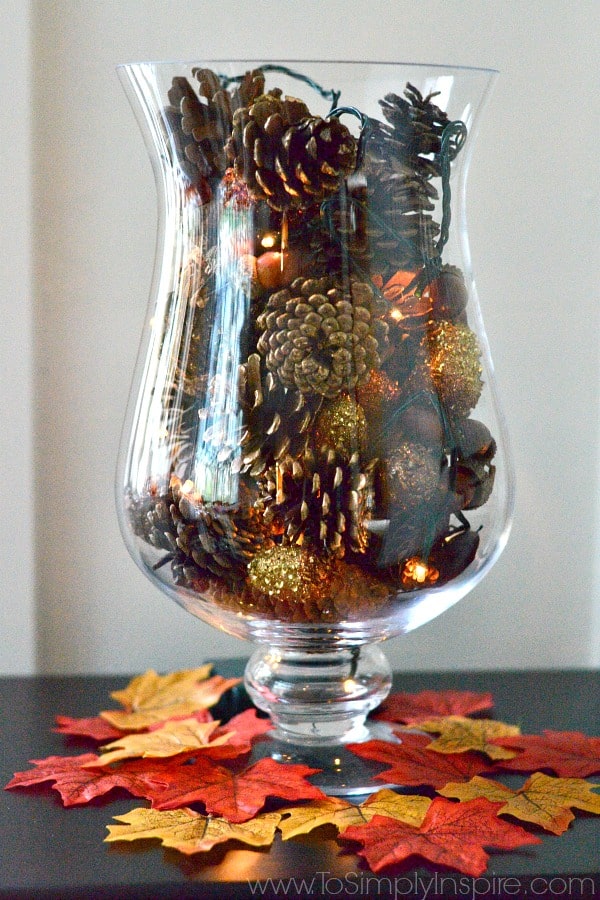 I owe this (another) beautiful DIY project to my sweet 14 year old daughter who had a Fall weather crafting bug.  On a visit to Hobby Lobby this weekend with a friend, she texted me with all kinds of creative excitement to get permission to buy something to surprise me with.  She had $20 to make it happen.
What could I say? I couldn't squash creativity, right? She promised I would LOVE her idea.  She was so, so right!  Plus, it actually only ending up costing a little over $12.00.
I think it turned out so gorgeous.  The pictures don't even do it justice in how it glows on the little table I have in our kitchen.
I guess you could say Fall is officially in the air at our house.  Time to break out my favorite DIY Fall Wreath too!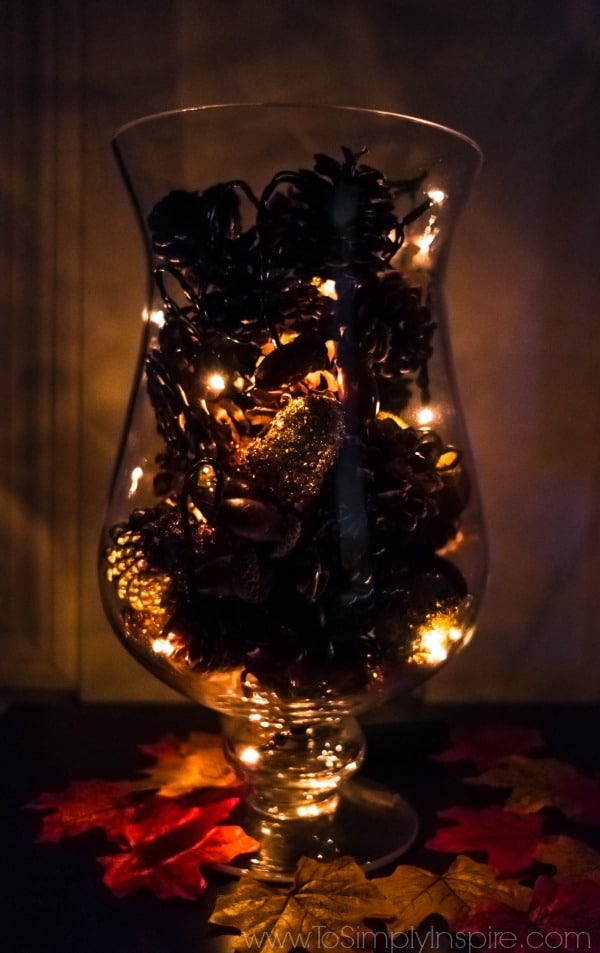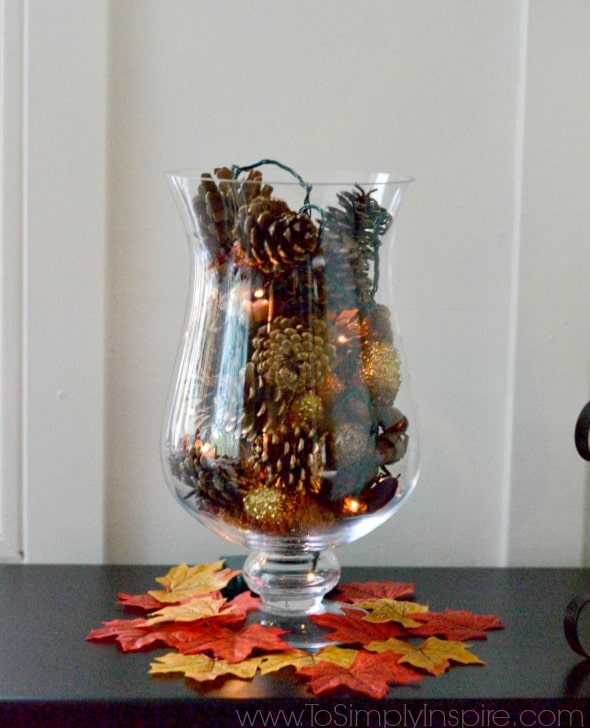 She bought a bag of small pine cones, a small bag of sparkle painted acorns and pine cones, and a string of battery operated fairy lights.  We already had the vase that has been housing her display of sea shells.
She started by placing the end of the lights into the bottom of the vase.
Then she added a layer of the pine cones and acorns.
Then kept wrapping the lights around as she placed more pine cones and acorns in until she reached the top.
The battery pack of the lights sits on the table behind the vase, hidden from view.