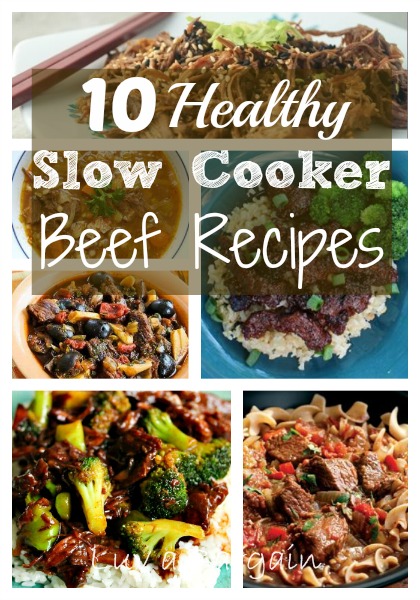 I hope you are enjoying the "healthy" Slow Cooker Recipes that I have posted for you. I love finding new recipes that are new and different for us to try. 🙂
This week I thought I would bring you healthy beef recipes that you can cook in your crock pot. Here are 10 that I hope will add to your list to try.
Hungarian Beef Goulash – A Farmgirl Dabbles
Mediterranean Beef with Pasta – BHG.com
Sesame Beef – Slender Kitchen
Beef & Broccoli – Table for Two I will substitute honey for the brown sugar.
Slow-Cooked Brisket in Onion Gravy -Eating Well
CrockPot Mongolian Beef – Wanna Bite
Slow Cooker Barbacoa Beef – To Simply Inspire
Chipotle Shredded Beef Recipe – Taste of Home
Beef, Barley, and Mushroom Stew – WMTC
Mediterranean Beef Stew with Rosemary and Balsamic Vinegar – Kalyn's Kitchen