Make this adorable and easy DIY Christmas Card Holder Wreath to display all the great photo cards you receive each year.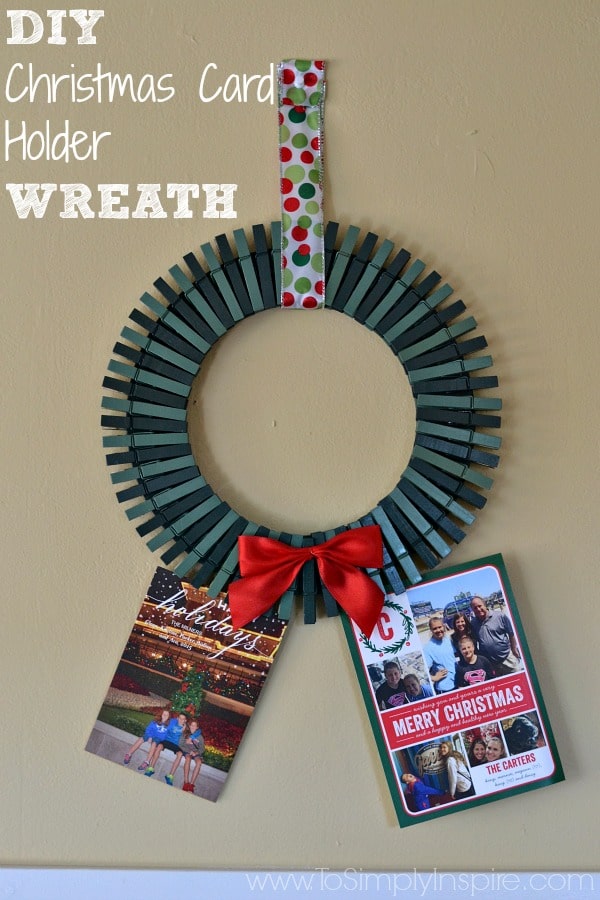 Don't you just love receiving all the photo Christmas cards in the mail every year. They are starting to roll into our mailbox already! (my super organized friends are way ahead of me!)
I have always wanted a cute way to display them so we could honor them much better than we have in the past. So little Miss and I set out to create something fun to hang in our kitchen.
Pinterest inspiration here we come. Then, this DIY Christmas card holder wreath called our name and off to Hobby Lobby we went to buy most of our supplies. (remember, always take your coupons to the craft stores)  I picked up the clothespins at Walmart. You can also get the spray paint there or at home depot as well.
I spray painted everything with a couple of coats on Sunday.  Then hot glued the clothespins on today in about 30 minutes.  Added the ribbon and bow.  One of the easiest, most loved crafts we have made!
SUPPLIES
1 12″ Chipboard Icon Wreath (it looks like cardboard)
1 can of dark green satin finish spray paint (of your choice)
1 can of lighter green satin finish spray paint (of your choice)
100 clothes pins  (you will use about 75)
Ribbon on choice (I picked my favorite…polka dots!)
Small red bow (I used on from our Christmas decorations)
DIRECTIONS
Spray paint the cardboard circle with either color of green you would like.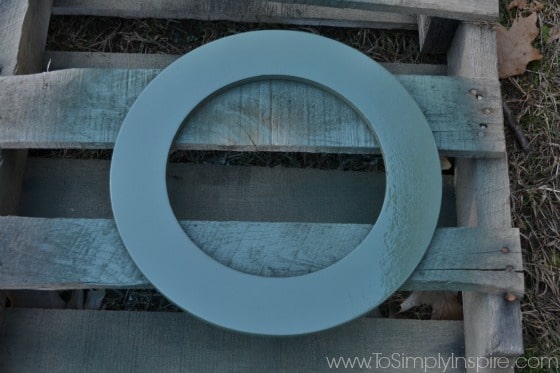 Spray paint half of the clothes pins dark green and half of them the lighter green.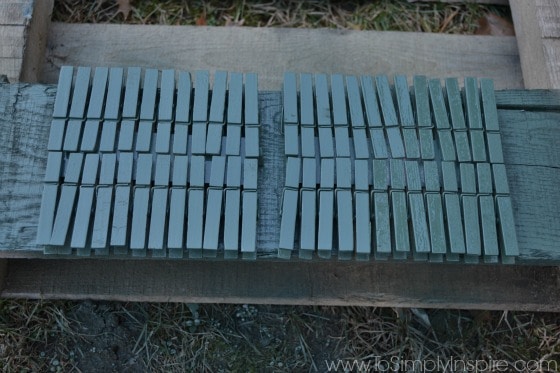 Let dry for several hours
Apply the hot glue to the top half of the clothes pins …one at a time and place them around the wreath with just a little bit of an overhang on the inner part of the circle.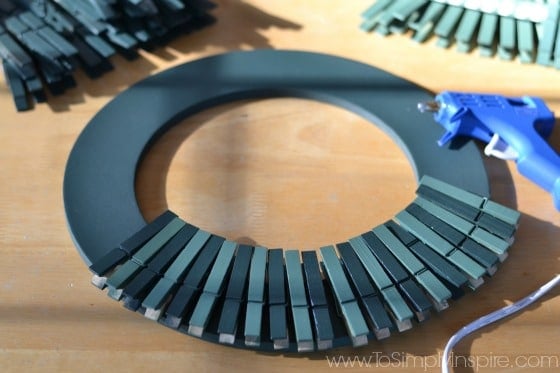 Continue by alternating the clothes pins all the way the wreath.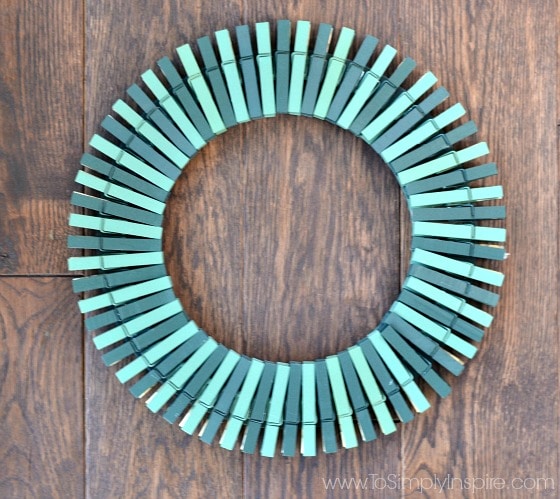 Apply hot glue to the back of the red bow and place in toward the middle bottom of the wreath.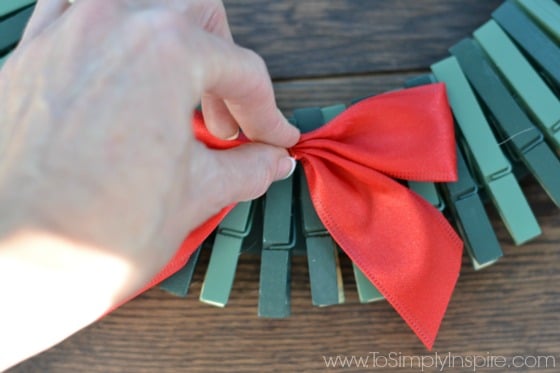 Cut about 2 feet of ribbon and wrap it around the top of the wreath.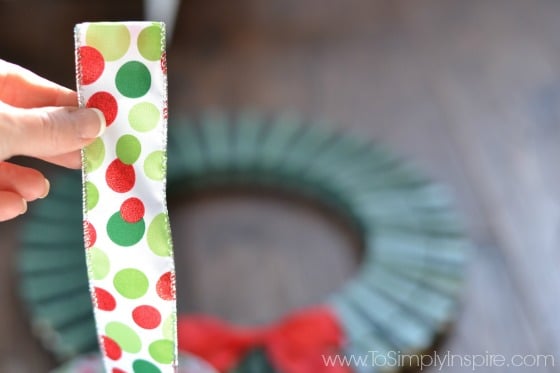 Fold the bottom ribbon over the top ribbon section and apply hot glue to the seam.
Then fold that section over one more time to create a nice looking seam.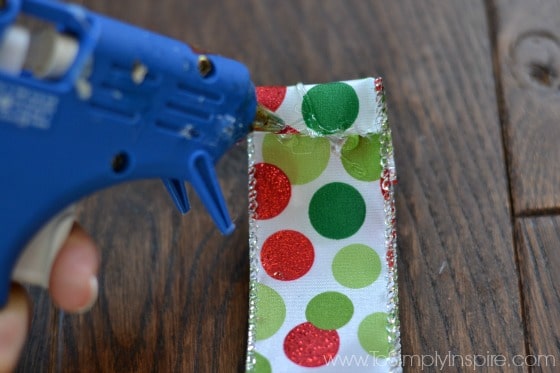 Hang wreath with a push pin placed through the top of the ribbon.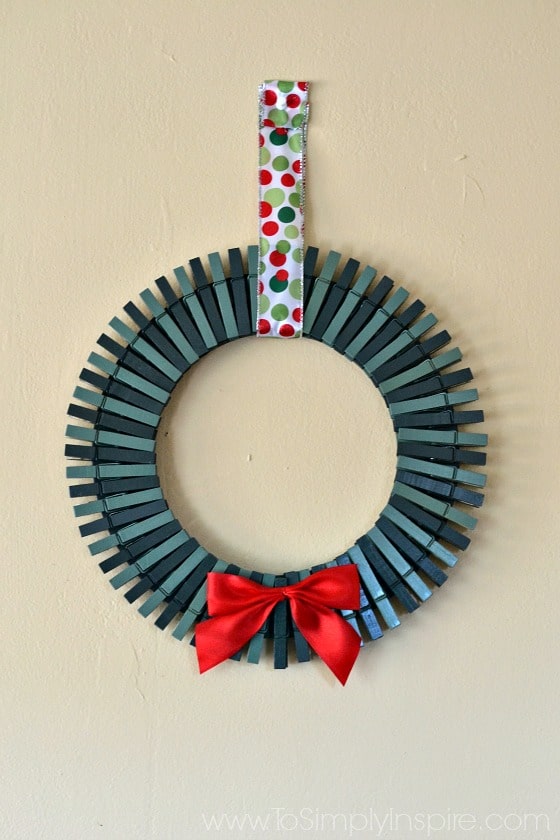 Start pinning all those great cards all around the wreath as the come in.