Make this simple and wonderful DIY Lemon Sugar Scrub and leave your skin fresh and glowing. Lemon is rich in antioxidants that your skin will love!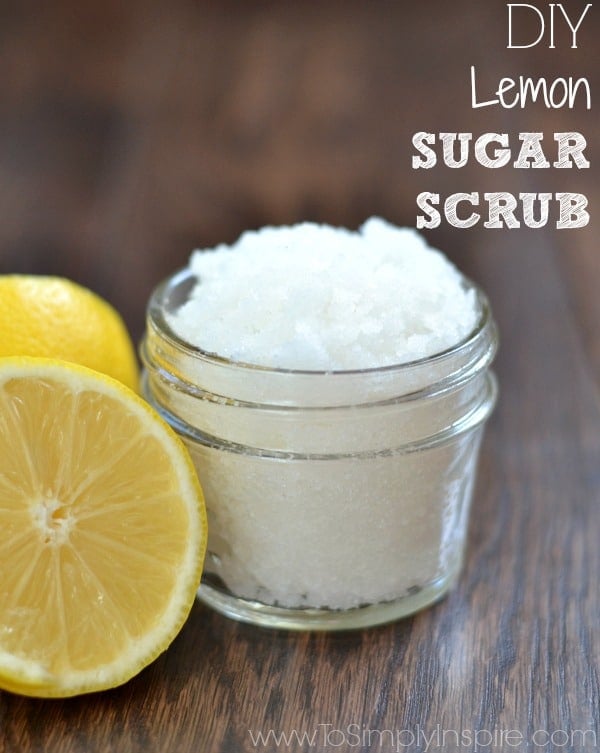 We have been making homemade sugar scrubs for some time now. They are probably one of the easiest DIY beauty item you can make for so much cheaper than store bought. So, there is no need to feel like you have to buy one at Bath & Body Works next time you are at the mall.  You will get the same beautiful results making your own.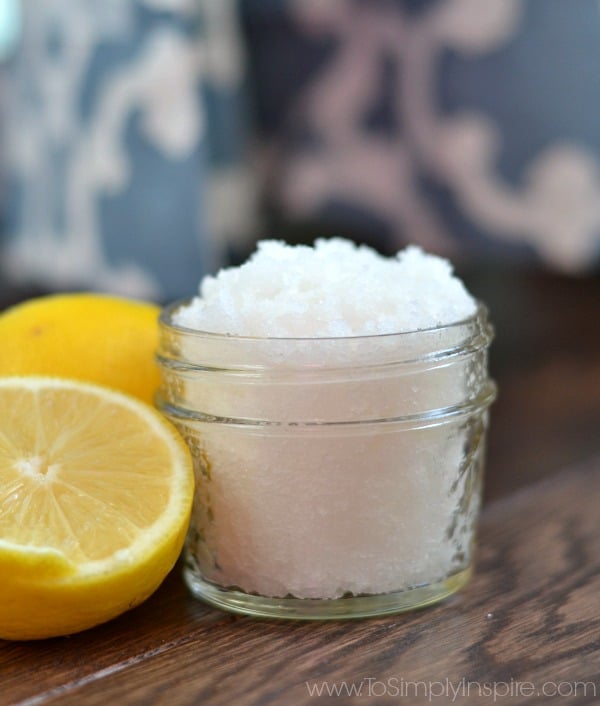 Lemon is one of my favorite scents. It's so fresh and invigorating! Plus our skin LOVES it! Rich is vitamin C and citric acid, lemon will clear and brighten our skin.
If you don't have essential oils, you can substitute fresh lemon juice as well. I have also substituted different oils as well. I have used sweet almond oil, apricot oil, jojoba oil and grapeseed oil and love them all!
Use the sugar scrub once or twice a week in the shower to exfoliate away dead skin cells and allow skin to breathe.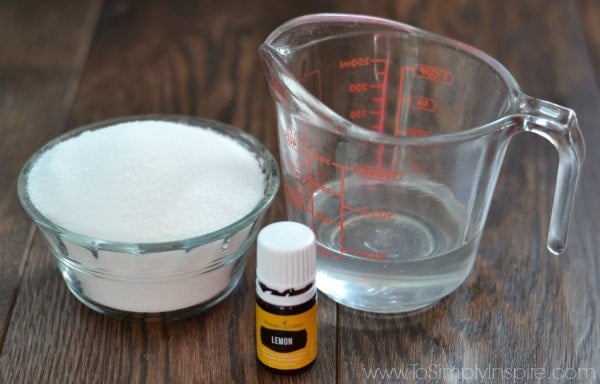 INGREDIENTS
1 cup white sugar
¼ cups Coconut oil, melted ( or almond oil, jojoba oil, grapeseed oil)
15 drops Lemon essential oil or the juice of one lemon
1 8 oz. mason jar or (2) 4 oz mason jars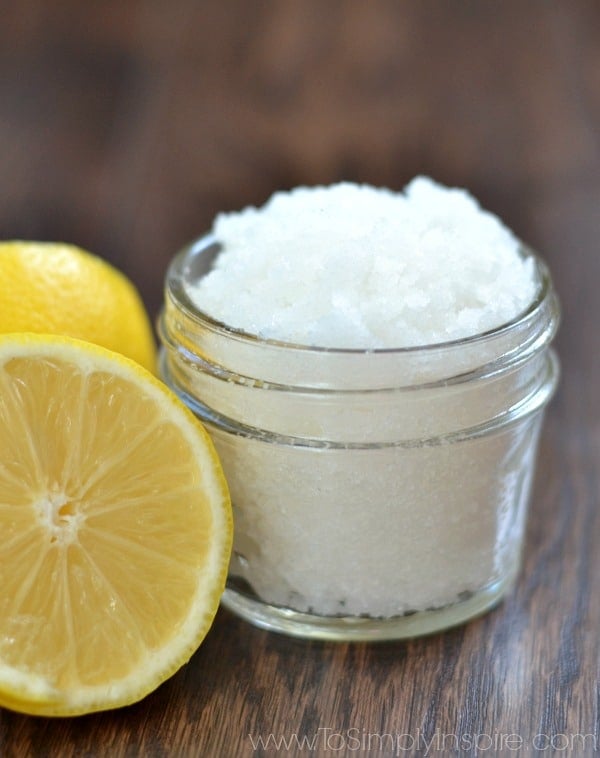 DIRECTIONS
Combine the sugar and melted coconut oil. (I melted the coconut oil in a glass measuring cup in the microwave for 30 seconds)
Add the lemon essential oil or lemon juice.
Mix until blended completely.
Store in mason jars.
Use a palmful once or twice a week for smooth, glowing skin.
ENJOY!!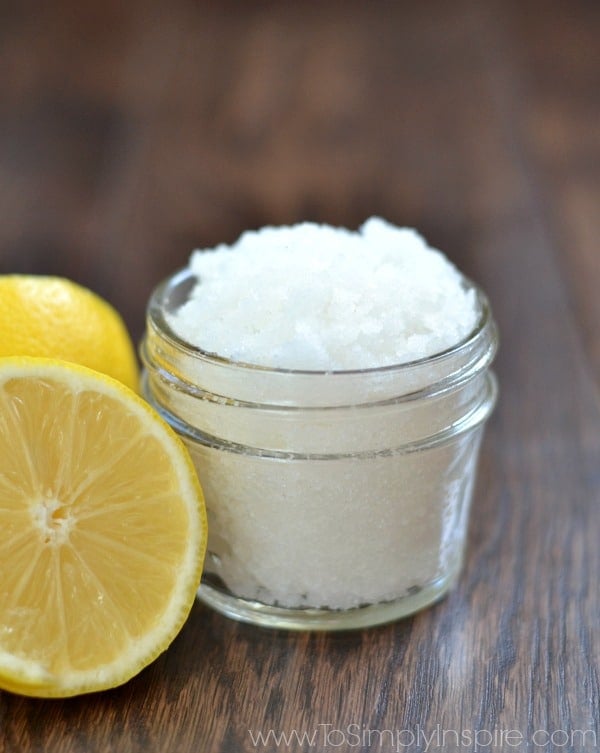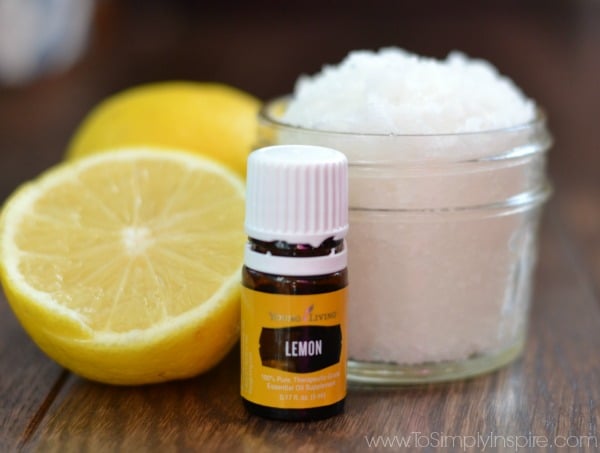 Make these other wonderful homemade items too: