These Easy Homemade Lotion Bars are a wonderful, convenient, and ultra-moisturizing.  Made with simple all natural ingredients, they are quick to make and last longer than regular lotions.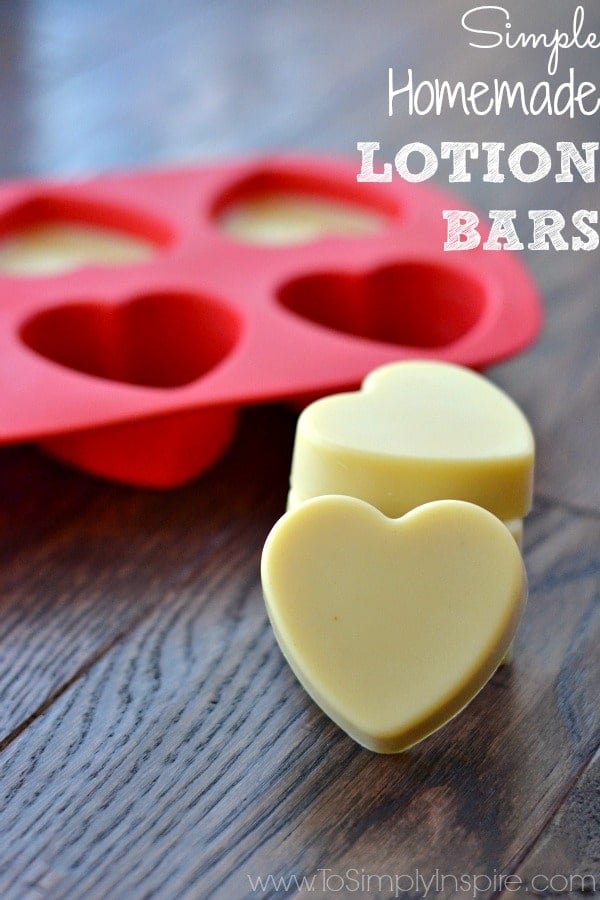 Homemade Lotion Bars
These easy homemade lotion bars are so easy to make in just about 15 minutes of prep time.
I might just venture to say that I love them more than normal lotion because they are just so darn handy. They are perfect to keep in my purse and by my bed for night time use. I even gave one to my husband to keep in his car.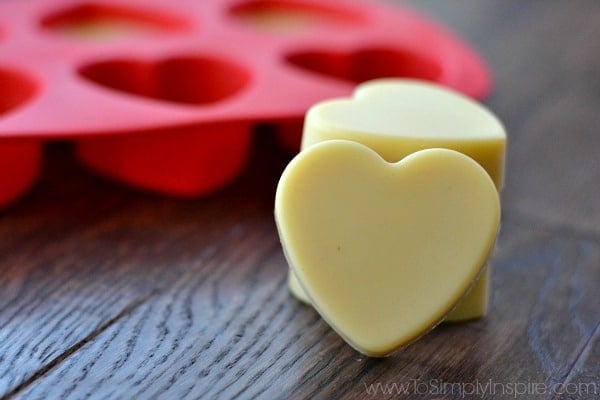 They are made of 4 all natural ingredients plus the essential oil of your choice. I have probably said before that I wish I had not waited so long to make these DIY products! Once you order your ingredients, you can make a TON of stuff with it.
I decided to make cute little heart shaped lotion bars with this silicon mold for this batch in honor of Valentine's Day. But you can use any mold that you want. The bottom of a muffin tin or an ice tray will work too.
You can also use any favorite essential oil you love. I used lavender and lemon this time because I love the fresh combination.  
They make great gifts for friends, neighbors and as teachers gifts too!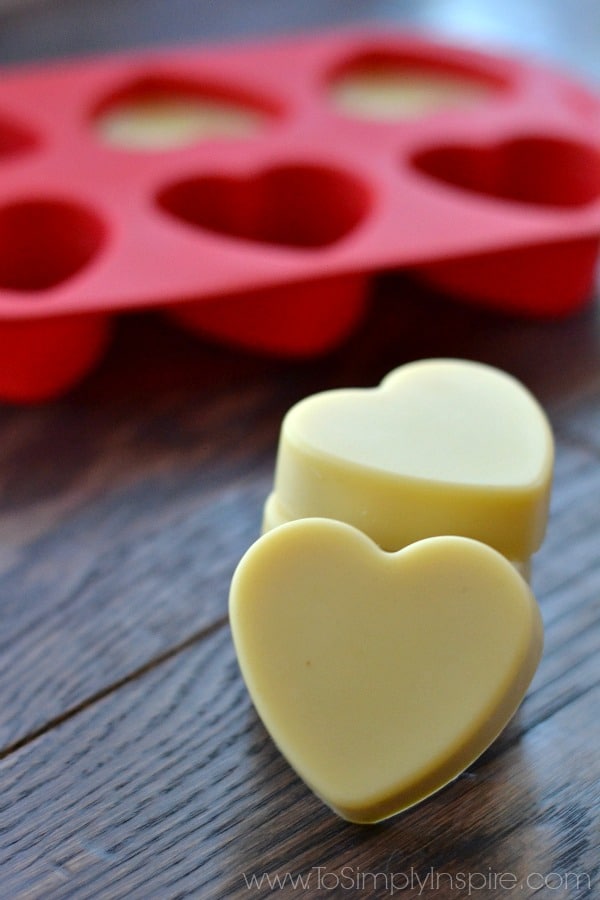 What You Need to Make Homemade Lotion Bars
½ cup coconut oil
½ cup beeswax
¼ cup shea butter
¼ cup cocoa butter
5 drops lavender essential oil
5 drops of lemon essential oil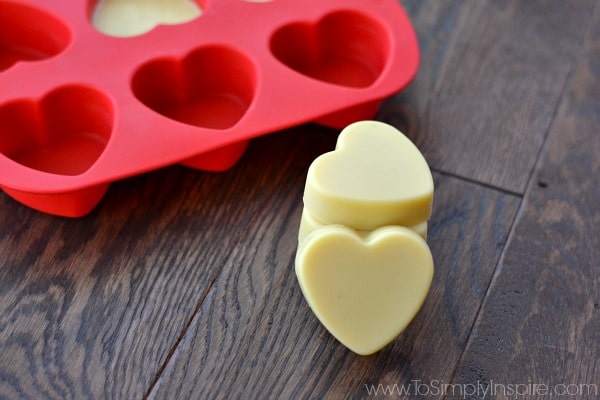 How to Make Lotion Bars
Combine the coconut oil, beeswax, shea butter and cocoa butter in a glass measuring cup.
Place it in a pot with water covering it about half way.
Bring water to a boil, stirring frequently until ingredients are completely melted.
Remove measuring cup from the pan.
Add essential oils and stir until completely combined.
Immediately pour into desired molds.
Let sit for several hours or overnight. I put mine in the refrigerator for a couple of hours.
Once cooled, remove the lotion from mold.
Place in a zip lock bag or other sealed container and store in a cool dry place. (They will melt if left in a hot car).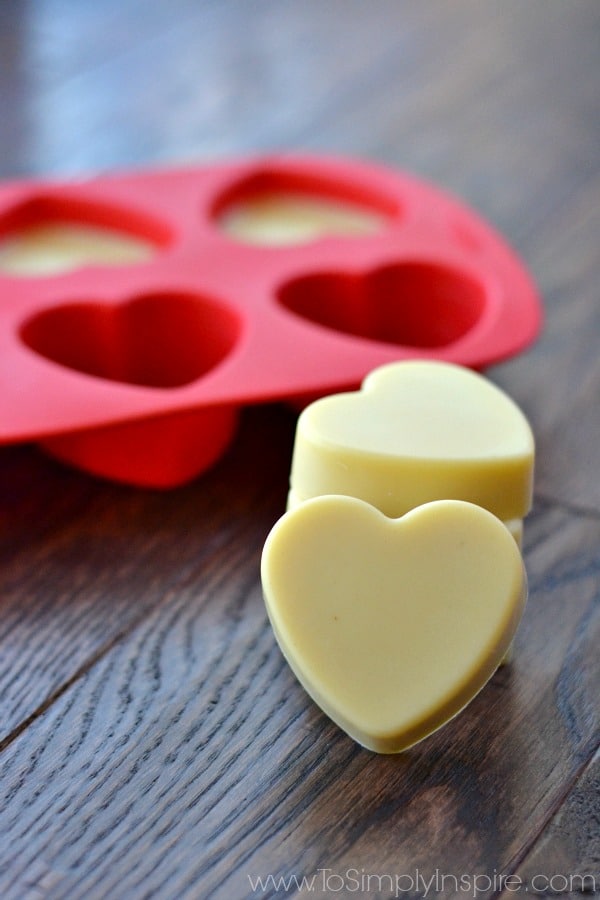 Make these other easy DIY beauty items too: