A favorite clean eating breakfast choice. this Egg White Scramble is a packed with protein and good fats and low in carbs.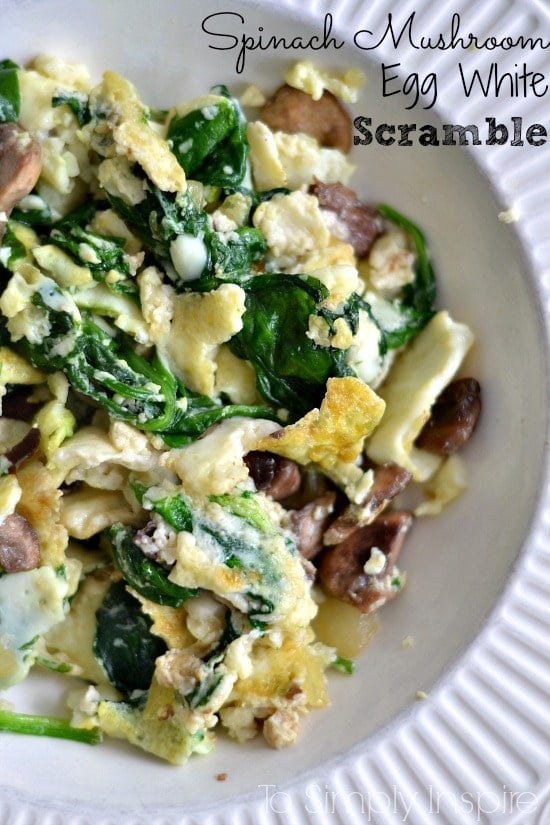 I have a funny little confession.  I have been eating the same thing every single day for breakfast for over a year now.   My husband makes us this fabulous healthy, clean eating Egg White Scramble.  Loads of protein and good fats, low in carbs equals perfect start to your day.
And I just don't ever get tired of it. 🙂   You can, of course, add loads of other veggies you like.  It's fabulous with red peppers, zucchini, asparagus.
We even made it for dinner on a "Breakfast for Dinner" night.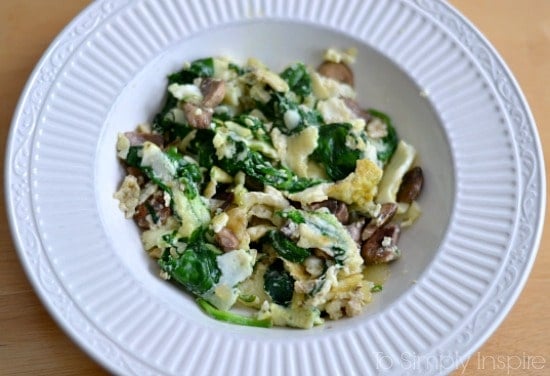 This makes enough for one person. So we double the following ingredients for both of us.
Put a tablespoon of coconut oil (or olive oil) in a pan.
Add about ½ cup of Liquid Egg Whites
Add ¼ cup of sliced mushrooms
Add 1 cup of fresh spinach (and add a little chopped onion, optional)
Cook on Medium heat for about 3 -4 minutes
Then flip and scramble to cook to your own liking.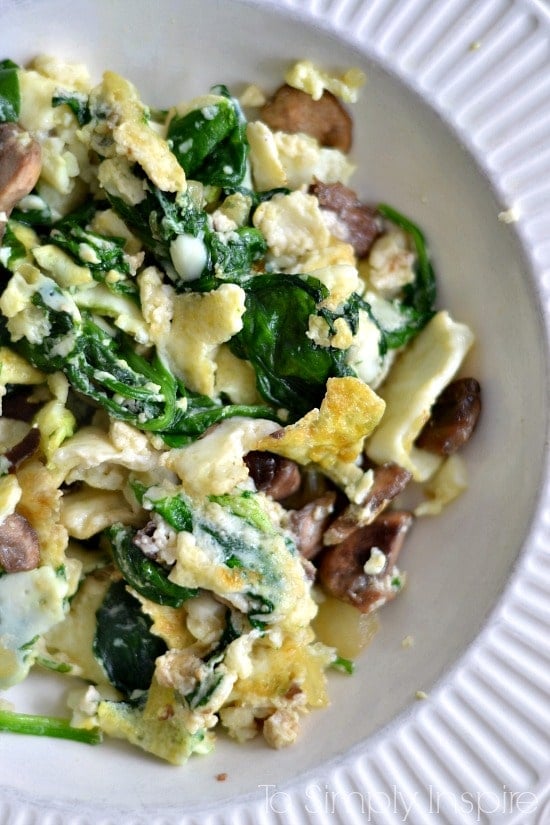 Do you eat the same thing for breakfast every day?