Need a clean eating option for breakfast or a snack? These Healthy Blueberry Muffins are perfectly fabulous!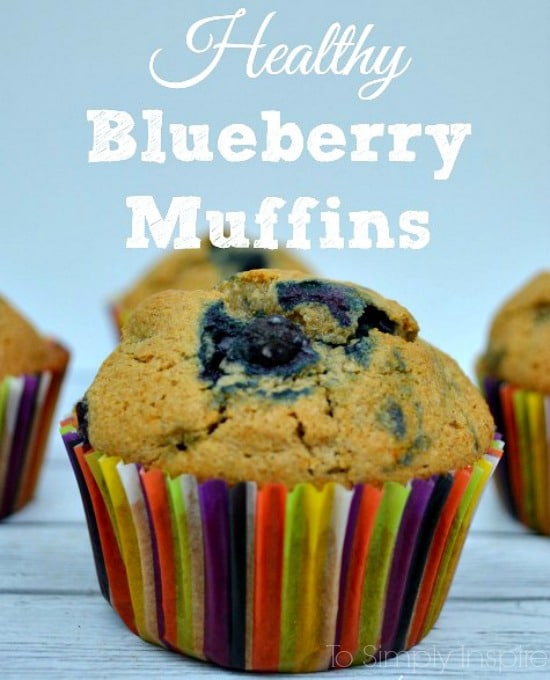 I just made 2 batches of these wonderful healthy blueberry muffins to take with us this weekend on our camping trip to Lake Winnipesaukee. Absolutely NO refined sugar!
They will be perfect for breakfast each day, if they make it that long. I've already snagged 2 of them as a snack. 🙂
INGREDIENTS
2 cups Oat flour – I made a batch with 1 cup of almond flour and 1 cup of oat flour as well and they were fabulous too!
1 1/2 tsp cinnamon
1 tsp baking soda
1/2 tsp baking powder
1/2 cup coconut oil, melted
1/2 cup honey
1/4 cup of plain Greek Yogurt
3/4 cup of liquid eggs whites or 3 eggs
1 tsp vanilla
1/2 cup of blueberries
DIRECTIONS
Preheat oven to 375 degrees
Mix dry ingredients together in a small bowl
Mix wet ingredients together in a larger bowl
Add dry ingredients to the wet ingredients and mix together
Stir in blueberries. (I used frozen blueberries in these batches)
Bake for 15 minutes or until toothpick comes out clean
ENJOY!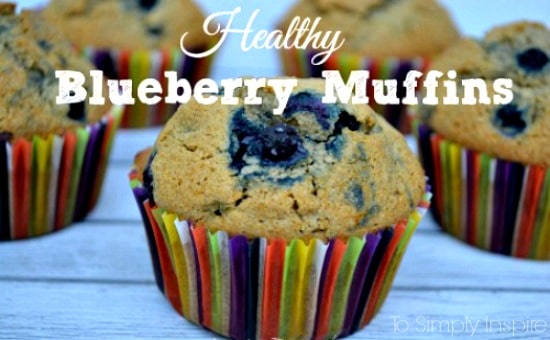 Healthy Blueberry Muffins
Ingredients
2 cups Oat flour - I made a batch with 1 cup of almond flour and 1 cup of oat flour as well and they were fabulous too!
1½ tsp cinnamon
1 tsp baking soda
½ tsp baking powder
½ cup coconut oil, melted
½ cup honey
¼ cup of plain Greek Yogurt
¾ cup of liquid eggs whites or 3 eggs
1 tsp vanilla
½ cup of blueberries
Directions
Preheat oven to 375 degrees
Mix dry ingredients together in a small bowl
Mix wet ingredients together in a larger bowl
Add dry ingredients to the wet ingredients and mix together
Stir in blueberries. (I used frozen blueberries in these batches)
Bake for 15 minutes or until toothpick comes out clean