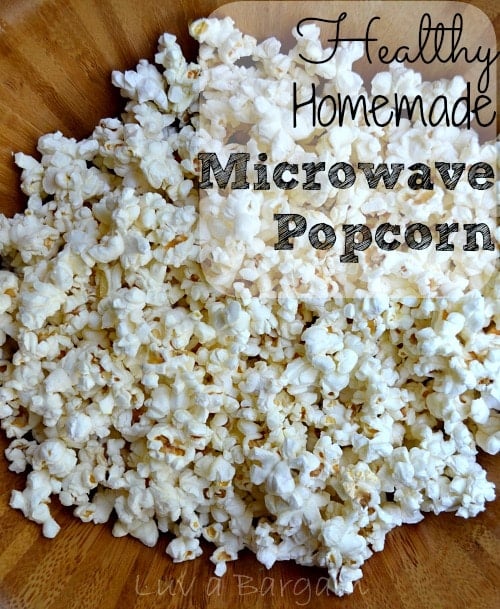 Did you know that you can make your own Homemade Microwave Popcorn…in a simple brown paper lunch bag??
We have been making it this way for over a year and although I was a skeptic at first to try it, we absolutely are obsessed with it now. 🙂
AND it is so much CHEAPER and HEALTHIER!
All you need is a basic brown lunch bag and ¼ cup of popcorn kernels. That's it!  And a microwave, of course.  No oil, nothing! I re-use the brown bag at least 3 -4 times as well.
Follow these simple steps:
1.  Scoop ¼ cup of any popcorn kernels into the brown lunch bag.
2.  Fold down the top of the lunch bag several times.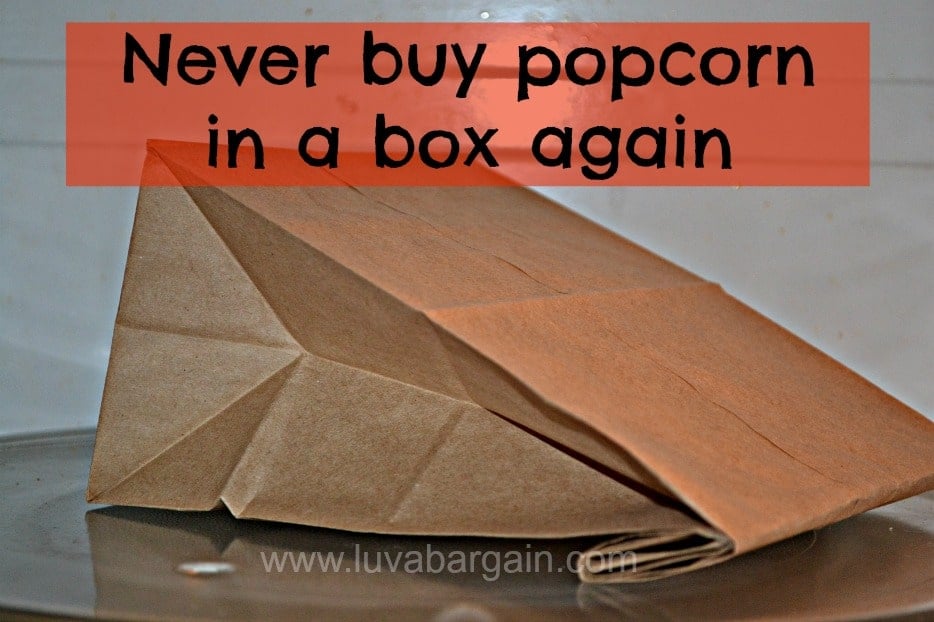 3.  Put the bag in the microwave on it's side (I have also put it in standing up and it's worked just as well).
4.  Either hit your "popcorn" button on your microwave or cook for about 3 – 3 ½ minutes.   I use the same theory as store bought boxed bags and cook until you can count a second or 2 between pops.
5.  Empty into your bowl immediately and top with your favorite toppings!  We love it with Olive Oil or Coconut Oil drizzled over it and Himalayan Pink Sea Salt (from Trader Joe's)   YUMMY!