This easy recipe for homemade Poo Pourri Spray is amazing.  Make your house happy and prevent those dreaded bathroom odors.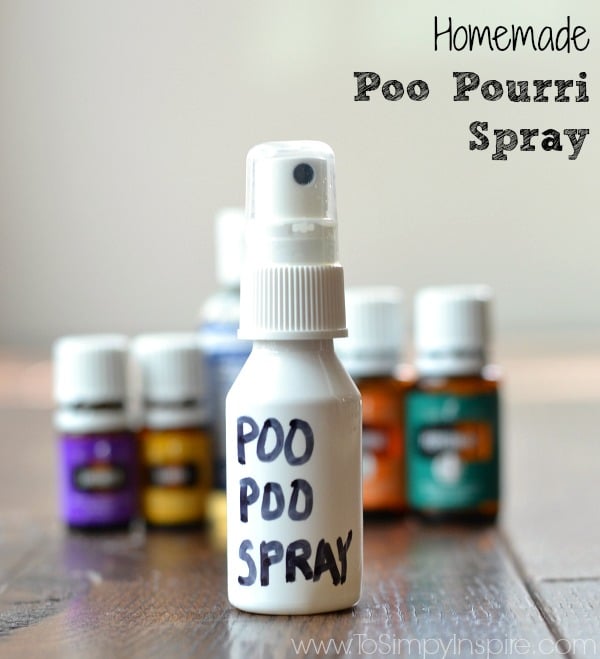 Homemade Poo Pourri
Poo Pourri? "What in the world is Poo Pourri?", you may be asking yourself.   We stumbled across this fun little invention a few years ago while strolling through an adorable local store in the mountains of New Hampshire. You know those stores. The ones that have all kinds of unique stuff.
There it was, "Poo Pourri" (aka "Trap a Crap", the manly version). The name itself makes you have to pick it up and check it out.  We laughed and laughed and, of course, had to buy it to try it out.
DOES POO POURRI WORK?
You know what?  It works like a champ!  Just spray 3 or 4 sprays into the toilet bowl "before you go" and the film coating "traps" odors below the pleasant smelling barrier.  How about that!
I just had to do some research on how to make my own version of this glorious odor killing stuff.  With just a couple of ingredients and your choice of essential oils, here you have it.  Homemade Poo Pourri! Our house is so happy! (if ya know what I mean)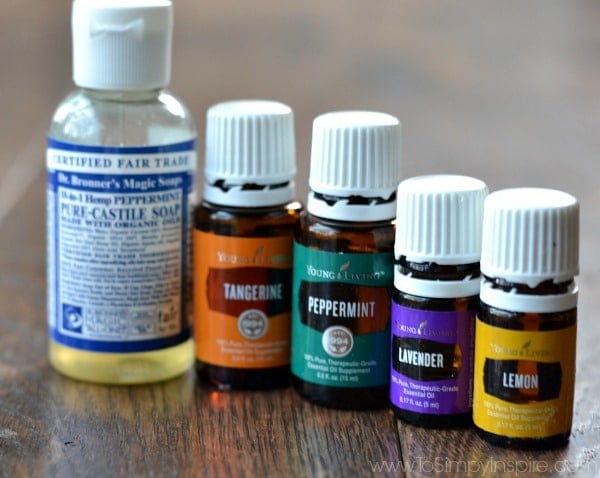 HOMEMADE POO POURRI INGREDIENTS
2 tsp. rubbing alcohol
1 tsp. liquid soap or castille soap (or substitute 2 tsp. vegetable glycerine)
30 drops of essential oils (grapefruit, eucalyptus, peppermint and/or lemongrass essential oil work great)
water
2-4 oz small spray bottle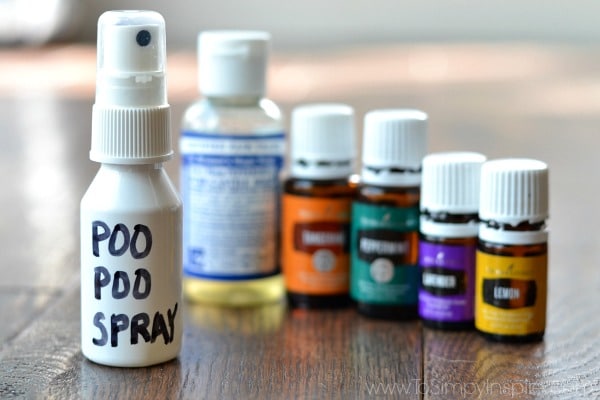 HOW TO MAKE POO POURRI
Add alcohol and liquid soap (or glycerine ) to the spray bottle.
Add the essential oils
Then fill the spray bottle with water.
Shake well
Spray 3-4 times into the toilet bowl "before you go" to trap the stink.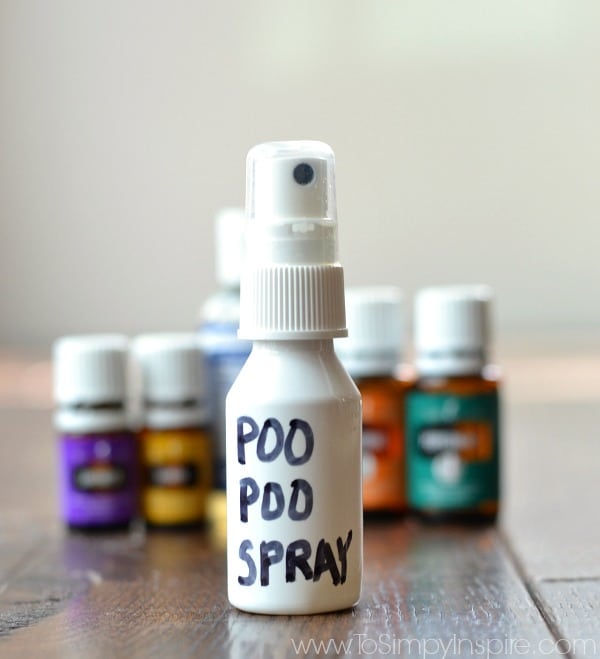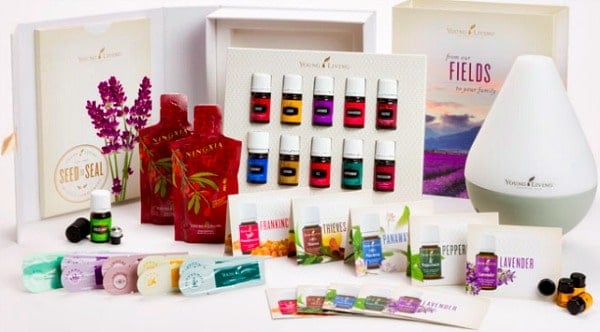 Try these other DIY products too: